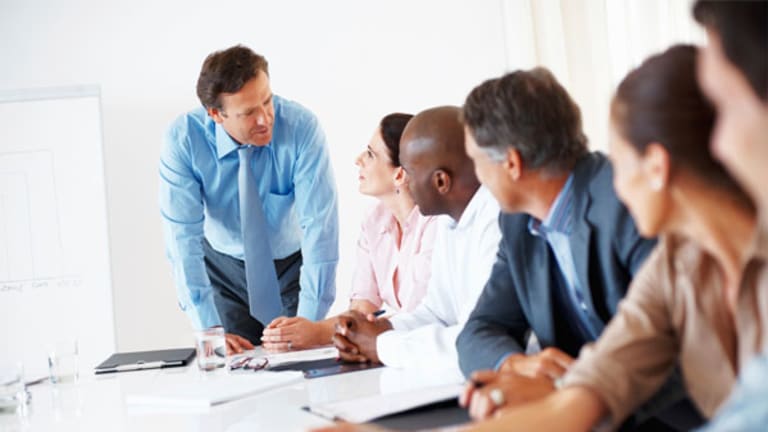 Nokia & Microsoft Match Examined
Marek Fuchs, senior contributing analyst at TheStreet, lambasts Nokia and Microsoft.
NEW YORK (TheStreet) -- Beauty is in the eye of the beholder, but how about smartphone potential? Considering coverage of the the Mobile World Congress, the cellphone industry's signature trade show, held in Barcelona, Spain this week, the answer is a resounding (and somewhat disturbing) yes. Potential is very much in the eye of the beholder. And it can be a forgiving, gullible eye at that.
Take
Nokia's
alliance with
Microsoft
(MSFT) - Get Microsoft Corporation Report
to produce smartphones designed to compete with the likes of
Apple
(AAPL) - Get Apple Inc. Report
. They announced the partnership at last year's show and introduced product at this year's. But the new smartphones have already garnered mixed reviews, at best. It's hard for disparate cultures like Nokia and Microsoft to mesh and Apple is no easy competitor. All in all, it will be quite a hill climb.
Yet, read The New York Times coverage of the Barcelona pow-wow and you'd think the Finnish/Seattle axis had already succeeded. Wrote the Times in a celebratory headline: "One Year Later, Nokia and Microsoft Deliver." The article soon coos: "One year later, Nokia and Microsoft have exceeded their own predictions."
The Wall Street Journal was at the conference too (hard to believe it was the same one), and fortunately emerged with a more realistic appraisal, captured in this headline: "Nokia's New Phones Fail to Connect." They expanded on this theme of failure in the first sentence: "It was no ringing endorsement for Nokia."
Consider the bad reviews for their new phones and the competition, The Wall Street Journal seems to be beholding something closer to the truth.