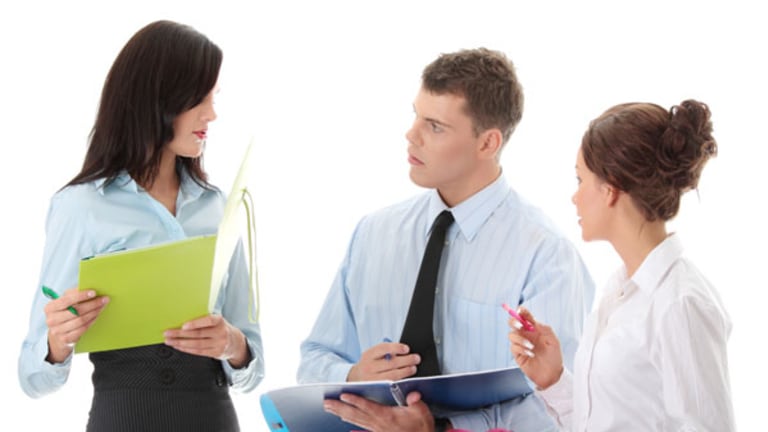 No Surprise That Feds Run Citigroup: Today's Outrage
Which part of the government bailout of banks such as Citigroup, Bank of America, Wells Fargo, etc. do people not understand?
NEW YORK (
) -- What an amazingly irrelevant revelation by the
Financial Times
that the
Obama Administration played a role in the ouster of Citigroup (C) - Get Report CFO
Ned Kelly last month.
No kidding. Which part of the government bailout of banks such as Citi,
Bank of America
(BAC) - Get Report
,
Wells Fargo
(WFC) - Get Report
, etc. do people not understand?
Didn't anyone get the clue when President Obama fired
General Motors
Chairman and CEO Rick Wagoner? Taxpayer money comes with strings attached, and the Obama administration is pulling those strings with gusto.
That's why
Goldman Sachs
(GS) - Get Report
,
JPMorgan
(JPM) - Get Report
and other banks with enough financial wherewithal have been rushing to repay bailout funds.
Unfortunately for Citi, that's not an option after it decided to convert government preferred shares into common shares. Now the government gets to decide when, or if, it wants to sell its stake.
What troubles me about all this is the government's continued insistence on meddling in secret.
Why are these so-called agreements confidential? Since when do investors not have a right to know who's running the companies they own?
These are not issues of national security. Heck, since the financial meltdown and subsequent destruction of share values and the ongoing recession, I don't think the government can even make a plausible case that this secrecy is warranted in the interest of economic security.
Can we get a little more transparency from our government? Can we make the world safe for investors once more?
Say it with me, Mr. President: Yes, we can.
--Written by Glenn Hall in New York.
Glenn Hall is the New York-based Editor in Chief of
TheStreet.com
. Previously, he served as deputy editor and chief innovation officer at
The Orange County Register
and as a news manager at
Bloomberg News
in Frankfurt, Amsterdam and Washington, D.C. As a reporter, he covered business and financial markets, worked in both print and television in the U.S. and Europe, and conducted in-depth investigative coverage at
The Journal-Gazette
in Fort Wayne, Ind. His work also has been published in a variety of newspapers including
The Wall Street Journal
,
The New York Times
and
International Herald Tribune
. Hall received a bachelor's degree in journalism and political science from The Ohio State University and a certificate in project and program management from Boston University.