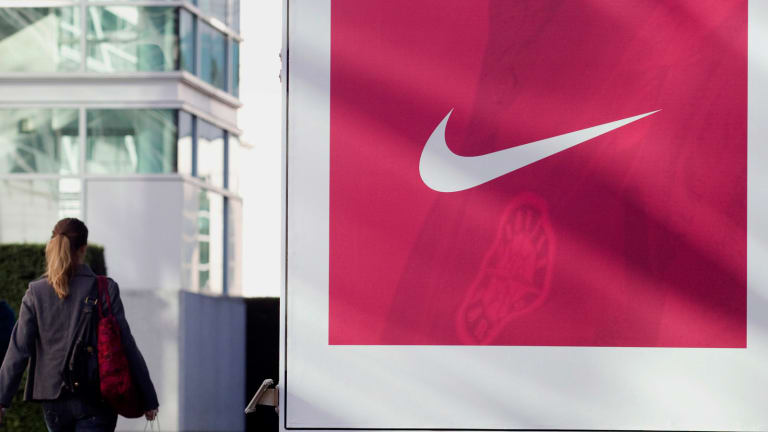 Nike Struggling, Pullback May Be Ahead
Nike shares will need a healthy pullback before they can head to new highs.
NEW YORK ( TheStreet) -- Shares of Nike appear to be stalling out. Just over a week ago, the stock surged to new highs on accelerating trade but was unable to build on the momentum. NKE closed on May 15 with a 1.5% gain, a move that pushed it past the March spike high. That significant spike high was hit on March 20 following the company's third-quarter earnings report, which attracted extremely heavy trade. NKE jumped over 3.7% on the news but immediately gave back the gains.
Over the next six weeks, the stock consolidated in a narrowing range while holding above key support near the earnings0inspired breakout gap. Two weeks ago, Nike began to perk up leading up to the May 15 breakout. Having eclipsed the March peak, the stock was set up well for a fresh bull run.
But the action since has been very uninspiring. NKE will likely need a healthy pullback before new highs ($105.50) can be reached. A fade back down to the stock's 50-day moving average may be needed. This key level held in well near the end of the late March/early April consolidation.
For Nike bulls, lower entry opportunities appear to be ahead. A return the $100 area could play out fairly soon.
Click here to see the below chart in a new window.
At the time of publication, Morrow had no positions in the stocks mentioned.