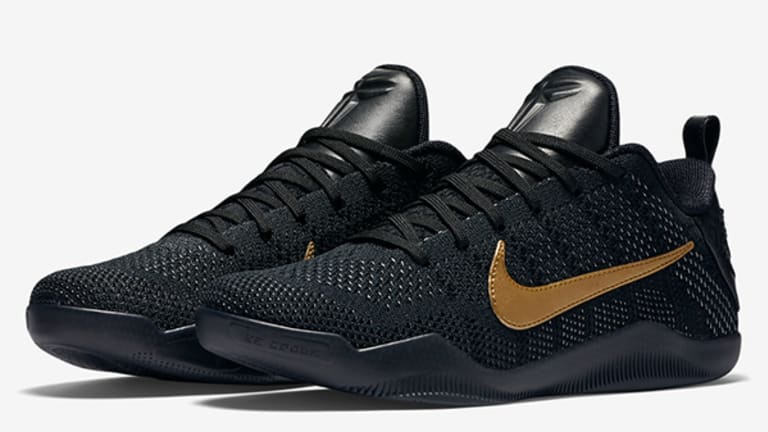 Nike Is a Stock to Own, Despite Tepid Growth and Increasing Competition
The most recognizable brand in sports apparel is one of the main sponsors of the Rio Olympic Games.
The most recognizable brand in sports apparel is one of the main sponsors of the Rio Olympic Games.
Shares of Nike (NKE) - Get Report  rose nearly 4% Wednesday, a day after the company reported disappointing fourth-quarter and full-year earnings.
Still, despite tepid growth, particularly in the U.S., there were encouraging signs. The company's brand recognition and foreign sales remain robust, and the company is one of the main sponsors of the coming Olympic Games in Brazil. Its high profile there should only help the company. The stock is still a buy, at least for now.
For the fourth quarter, Nike reported sales of $8.244 billion, up from the $7.779 billion it reported for the same period a year ago. But, earnings per share came in at $0.49, the same as last year. This was largely due to falling margins. Wall Street had forecast revenue of $8.28 billion and earnings per share of $0.48.
For the full year, Nike posted revenue of $32.37 billion, a 6% increase from the $30.6 billion the company reported the previous year. Earnings per share came in at $2.16, a 17% increase from the 2015 EPS of $1.85. For the full year margins came in at 46.2%, up from 46% in 2015.
Nike reported North American sales overall were flat as shoe sales rose 2% for the year while apparel sales dropped 2%. But while North America is Nike's most important market, other countries showed great progress as Western Europe, China and Japan posted sales increases of 19%, 18% and 22% respectively.
In North America, Nike is facing fierce competition as Under Armour and Adidas try to steal market share. 
Investors should watch how Under Armour and Adidas attack Nike from a marketing standpoint during the Rio Olympic Games. Nike is an official sponsor of the Games, which will give the company maximum exposure. But due to 'rule 40' changes, Under Armour will have marketing opportunities, especially if some of the 250 plus athletes whom they sponsor win medals.
Rule 40 ends marketing blackouts for companies that sponsor athletes but not the Games. 
Nike has been the world's highest profile manufacturer of athletic gear for decades. That is unlikely to change any time soon, but Under Armour has been effective in creating a hip image and building its brand.
Still, Nike's overseas strength should enable the company to maintain its status among sports and leisure shoe and apparel makers. 
---
Looking for other investment opportunities? No problem, we have what you are looking for! An 85% Accurate Trader even gives his Personal Guarantee that you will make money: "Give Me 9 Minutes a Week and I Guarantee You $67,548 a Year." He turned $50,000 into $5 million trading this way and for a limited time, he's guaranteeing you at least $67,548 per year in profitable trades if you follow this simple step-by-step process. Click here to see how easy it is to collect thousands of dollars in "Free Money" every month.
This article is commentary by an independent contributor. At the time of publication, the author held stock in Under Armour.