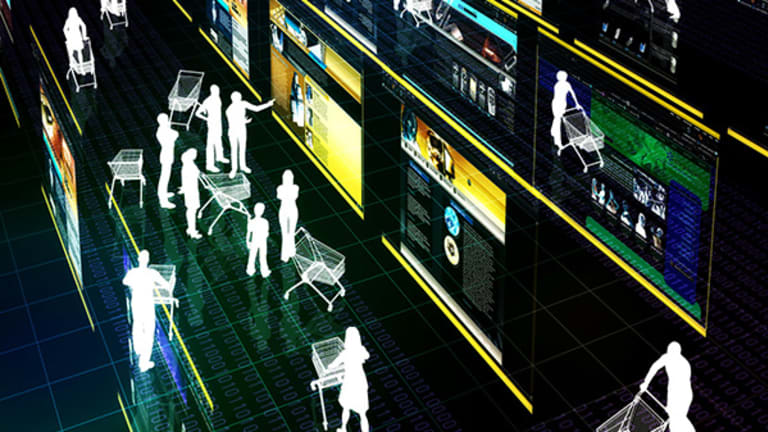 New Technology Is Fighting Ad Blocking, but the Best Solution May Be Great Content
Ad-blocking technologies may have cost Google $6.6 billion in ad revenue.
The amount of online ad revenue lost this year to ad blockers? $21 billion.
Video advertising, which has become the rising power in online advertising, has been hard-hit. Some premium video authors estimate that as much as one-third of their video content isn't reaching streaming audiences.
The usage of ad blocking has increased as more consumers install it on their mobile devices where they access videos the most. Apple's decision this fall to include ad blocking technology into its iOS9 operating system highlighted the trend. It also sent tremors through the advertising industry, which is determined to staunch the hemorrhaging of revenues.
The result: An increasing number of agencies and businesses are relying on new technologies that bypass ad blockers. These technologies allow companies to detect if ad blockers exist and then cloak the ads, enabling them to reach audiences. Companies are using other methods, as well, to overcome ad blocking.
Ad blockers remove online ads from computers, allowing users to access content without interruption. The blockers may be stand-along programs or add-ons for particular operating systems. Some ad blockers may block certain types of ads. Others may eliminate cookies and web markers that generate ads or block specific programs such as Adobe that are responsible for video ads.
Their growing usage underscores consumers' desire to view content without delays or interruptions from ads. Some consumers do not like the slower loading times that result from ads. Others resent what they consider an invasion of their privacy. A survey by the New York-based Interactive Advertising Bureau, which provides research, legal and other services for the online advertising industry, found that nearly nine in 10 consumers who used ad blockers did so for a better Internet experience.
The International News Media Association estimated at its European conference in October that about 200 million people are now blocking ads worldwide. The INMA is a global trade group that provides research and networking resources for media organizations.
The growing use of ad blockers comes as video advertising increases, a result of video's effectiveness in engaging viewers.  More than two in five respondents to a survey by Vubiquity, a Reston, Va. provider of online content services, said that they watched viral video on their smart phones. According to eMarketer, which studies online advertising trends, nearly seven in 10 U.S. marketers will increase their digital video advertising budgets in the next year.
The money that online publishers earn via video, including this one, dwarfs what banner ads and other older types of online ads now generate. Ad blockers can deny the publishers this vital source of income.
These publishers are fighting back. Some are paying ad blocking companies to allow their ads to reach customers, and several publishers have also filed lawsuits to prevent ad blocking. But many are relying on anti-blocking systems provided by such companies as SourcePoint, which was founded earlier this year by former Google (GOOGL) - Get Reportexecutive Ben Barokas. Barokas developed his technology while at Google after publishers asked the search giant to help them with ad blocking.
Google has not made ad blocking a priority, although PageFair, which measures the loss of ad revenue to ad blocking, estimates that the company estimated that Google lost $6.6 billion in ad revenue to blocking last year.  In comments at Google's annual shareholders meeting, CEO Larry Page seemed to place the blame on the quality of ads. That's an argument that has been presented by ad blocking firms themselves.
To be sure, anti-ad blocking technologies have drawbacks. In cloaking ads, they also disable cookies and other marking features that prevent firms from measuring the effectiveness of ads. They cannot pinpoint the number of viewers who are clicking into ads and campaigns.
Many observers of online advertising say that publishers' best option may depend on their ability to create better-quality ads. At the INMA's European conference, Caspar Van Rijn, director/digital media strategy of the Belgian newspaper publishing and broadcasting media company Mediahuis, said that he didn't think that blocking ad blockers was a smart strategy. "Blocking the ad block users from reading your content is not going to work," Van Rijn said during a panel discussion. "If you have good advertising, non-intrusive and native, then people will stop using ad blockers."
This article is commentary by an independent contributor. At the time of publication, the author held no positions in the stocks mentioned.