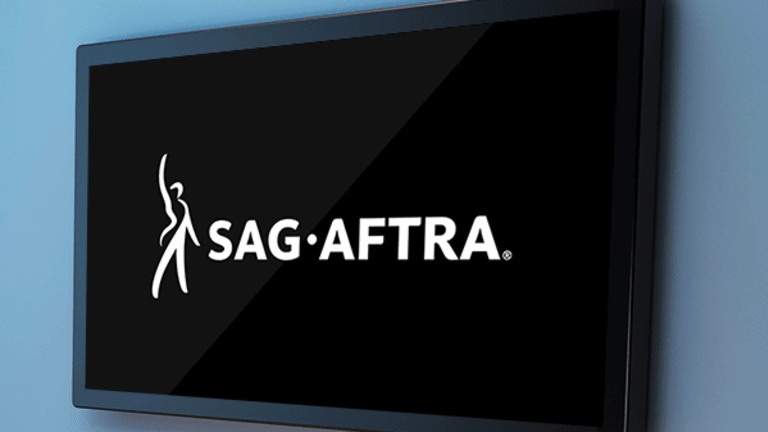 New Hollywood Actors Contract Sweetens Deal for Those on Amazon, Netflix Shows
The deal may improve the reputation of streaming services among the acting community.
Though Hollywood has famously been resistant to the streaming revolution, the new SAG-Aftra contract may start changing some minds in the industry. 
The actors' guild announced that it had come to a three-year tentative deal with Hollywood production companies on Tuesday morning after having extended negotiations past the June 30 expiration of the old master contract. Among the highlights of the new master contract are a bevvy of "significant improvements in streaming new media compensation" for actors. 
That's good news for the casts of shows on streaming services such as Netflix and Amazon Prime Video. The residual rate for streaming video-on-demand content has been improved under the new contract, and residuals will now be due to actors after 90 days instead of after a year. Additionally, the new deal includes residuals for foreign use, which means that SAG-Aftra actors may be looking at a 300% spike in residuals within their first two years when their work on a streaming series is available worldwide.
"In the past, domestic reruns have resulted in residuals, but there has not been residuals compensation for shows broadcast in foreign countries," veteran casting director Marc Hirschfeld said. "These new developments suggest that SAG-Aftra has made some inroads."
Indeed, the outlook is better now than it was a week ago for union actors. On June 25, SAG-Aftra sent out a strike authorization referendum to all of its members, citing the proposal of "outrageous rollbacks" by the Alliance of Motion Picture and Television Producers. The new deal contains no rollbacks, which means the actors' guild likely was able to obtain the upper hand in negotiations with the threat of a strike. The AMPTP could not be reached for immediate comment.
For anyone thinking the strike proposal was just an example of Hollywood actors' penchant for dramatics, it is worth noting that other branches of the film industry have had similar difficulties negotiating the new streaming landscape. The Writer's Guild of America also threatened a strike in April over points of contention related to streaming.
Companies such as Netflix Inc. (NFLX) - Get Netflix, Inc. (NFLX) Report and Amazon.com Inc. (AMZN) - Get Amazon.com, Inc. Report have deviated from the traditional episode order format for television shows, often opting for shorter seasons with longer episodes (the first season of "Stranger Things," which contained eight episodes ranging from 42 to 55 minutes in running time, is a good example). Cable networks also now regularly feature shorter seasons for shows.
At the eleventh hour, the WGA was able to secure its members pay commensurate with the amount of work put into an episode, as opposed to the traditional pay-per-episode format that did not acknowledge the exigencies of a shifting landscape.
Now, both the WGA and SAG-Aftra have new master contracts for the next three years, and the streaming-conscious deals could see more industry members gravitate toward Netflix and Amazon series. If that proves to be the case, it will be another blow for cable, which recently saw its number of subscribers fall behind that of Netflix. When the next deal is negotiated in 2020, the proliferation of streaming content will certainly have to be reckoned with once more.
 "The networks and studios have really tried to close the barn door on Netflix and Amazon, but now they've had to reinvent the business a little bit to accommodate them," Hirschfeld noted. "With these new deals, at least there's a sense of continuity until we figure out what television is going to look like down the line."