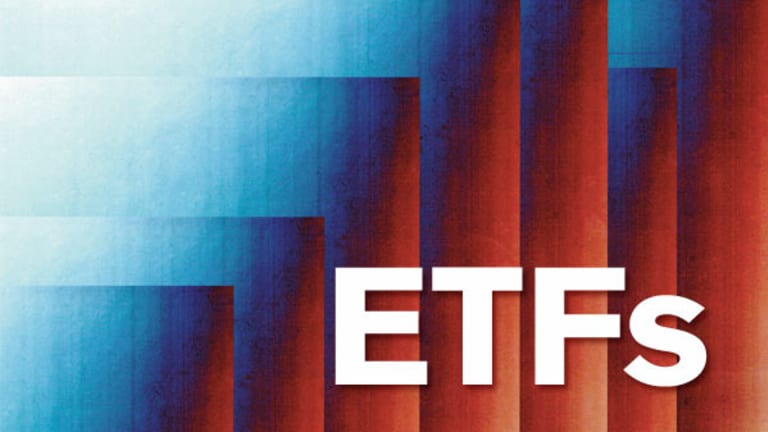 New Guru ETFs Go Global
Global X applies successful hedge fund replication strategy to two new funds.
NEW YORK (TheStreet) -- Building on the success of the Global X Guru ETF (GURU) - Get Global X Guru Index ETF Report which employs a hedge fund replication strategy based on 13F filings the ETF provider is rolling out two new funds that will pursue a similar strategy in other segments of the equity market.
ETF investors will want to pay attention to the new funds following GURU's success so far. Since its inception almost two years GURU is up 62% compared to 46% for the S&P 500. The obvious knock on the strategy is that the funds invest based on stale data from SEC filings that may not represent the actual holdings by the time the 13F filings have been made public.
Proponents of this form of hedge fund replication would say the time lag is irrelevant and not only do GURU's result back that up so too do the results from the AlphaClone Alternative Alpha ETF (ALFA) - Get AlphaClone Alternative Alpha ETF Report which is up the same 62% since its inception a week before GURU and also manages a hedge fund replication strategy.
The Global X GURU International Index ETF (GURI)  will equal weight the 50 'highest conviction' picks as disclosed through quarterly filings with the SEC of foreign stocks that trade in the U.S. For example Suncor Energy is based in Canada as is its primary equity listing but it also has shares traded on the NYSE under symbol (SU) - Get Suncor Energy Inc. Report and GURI owns the U.S. listed shares.
Currently GURI's largest country weight is in Canada at 26%, followed by China at 14% and Mexico at 10%. At the sector level GURI favors energy at 22%, technology 20% and consumer discretionary 16%.
The other fund launching is the Global X GURU Small Cap Index Fund (GURX) . The small cap version applies the same process of gleaning the 'highest conviction' picks within the domestic small cap universe but GURX will equal weight 100 holdings vs. 50 in the international GURI.
GURX's largest sector weighting is in consumer discretionary at 27% followed by energy at 18% and tech at 14%.
In a recent article in the Wall Street Journal, investment manager Robert Arnott said investors should expect total, real returns of 3.5% annually which by Arnott's reckoning would include 2% from dividends.
If Arnott turns out to be correct then many investors who might otherwise rely on a traditional market cap weighted will either need to increase their savings rate meaningfully in order to have enough saved for the retirement they have in mind or seek out funds like GURU that provide an opportunity to outperform market cap weighted funds.
If the additions to Global X's hedge fund replicator suite of funds are able to perform like the original GURU then these funds will draw more attention; GURU has amassed almost $600 million in assets.
However just as there can be no guarantees that GURU can continue to outperform there can be no guarantee that the process will translate into success with international and small cap equities but it helps that the process has a good track record.
At the time of publication the author held no positions in any of the stocks mentioned.
This article represents the opinion of a contributor and not necessarily that of TheStreet or its editorial staff.