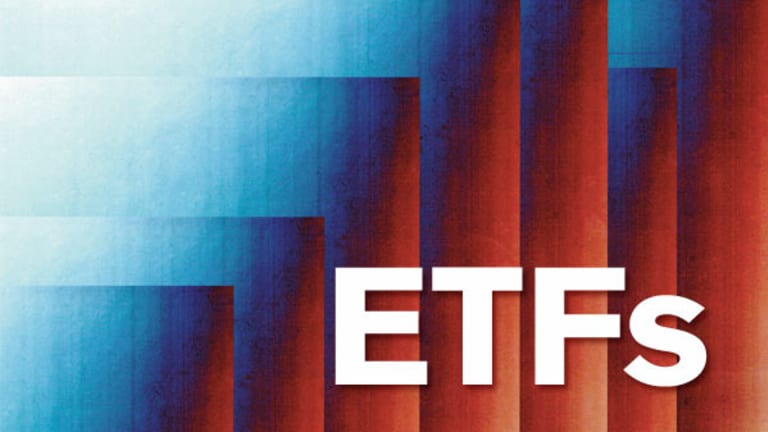 New ETF Promises 'Super' Dividends
Success will require long-term thinking.
NEW YORK (TheStreet) -- In 2011, Global X launched its Super Dividend ETF (SDIV) , a globally allocated fund that seeks a high yield for its shareholders. SDIV has a trailing yield of 8% and has attracted $383 million in assets. Trying to build on that success, the firm launches the Global X Super Dividend US ETF (DIV) this week, a domestic version of the globally oriented SDIV.
DIV will equal-weight 50 stocks at 2% each. The underlying INDXX Super Dividend U.S. Low Volatility Index has an indicated yield of 7.5%, which after accounting for the fund's 0.45% expense ratio means the fund could yield 7.05%. However, it is important to note that with all ETFs, there can be no assurance of how much future dividends will be. The yield could be more or less than 7.05%.
Also see: Tax Tips >>
Stocks will be chosen based on their respective dividend yields and there will also be a volatility filter to the process. Constituent holdings will have a beta of 0.85 or lower, where the beta of the
is 1.00. A stock with a beta of less than 1.00 is thought to be less volatile than the index.
Where the objective is high yield and low volatility, there are several sectors or in some cases niches with very large weightings in the fund. The methodology caps any market segment at 25% of the fund but REITS comprise 24% of DIV as do utilities. Master Limited Partnership account for another 18% of the fund, followed by telecom at 12% and consumer staples at 8% before getting smaller from there.
Also see: Saving for Retirement >>
In the last couple of years several ETF providers, including
iShares
,
PowerShares
and
SPDR
, have issued funds that are either dividend-centric one way or the other, low volatility or both. With the S&P 500 is close to a level first reached in 2000, investors are questioning their involvement with stocks. This has lead to a new focus on dividends and seeking ways to alter the volatility profile of their portfolio compared to tracking the S&P 500.
Success from owning low volatility/dividend-centric funds comes from being able to think in terms of years, not months. If a low volatility fund is working properly, it is probably going up less than the market during the bull phase and going down less during the bear phase such that over the entire cycle it should outperform. Investors who do not realize this could end up becoming impatient during a rally, selling before the subsequent decline and missing out on the benefit that low volatility funds potentially offer.
When strategies like this get popular, the investment industry creates a lot of product which can saturate the market and lead to a mania that ends badly. Because of the broad based nature of the funds in the low volume/dividend-centric space, a bubble is not a realistic threat. The more likely threat from saturation is simple underperformance versus traditional market cap weighting.
>>>> Also see: Can You Deduct Gym Membership?
Obviously, DIV is vulnerable an implosion in REITs or the other large niches in the fund but the fund would not be the cause of an implosion, merely a victim of it.
At the time of publication, the author had no position in any of the holdings mentioned.
This article is commentary by an independent contributor, separate from TheStreet's regular news coverage.