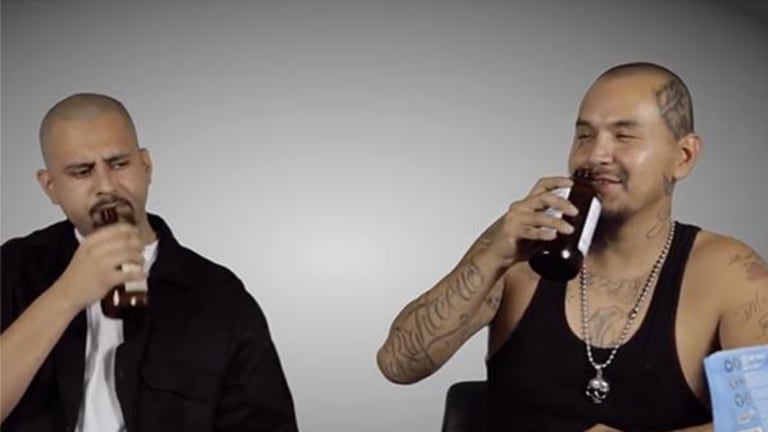 When JC Cangilla, head of business development at video production house New Form Digital, worked at Yahoo! (YHOO) , CEO Marissa Mayer was eager to develop smart and compelling original programming capable of competing with anything on cable TV or broadcast.
Typical of the Mayer era, Yahoo spent millions of dollars making several scripted episodic TV series with the aim of taking a slice of the roughly $192 billion U.S. advertising market. But shows such as NBC import Community, sports comedy Sin City Saints and sci-fi comedy Other Space failed to catch fire. Mayer was not a hit maker, and Yahoo! was forced to take a $42 million write-down last year for Community alone. Yahoo! didn't immediately reply to a request for comment.
But just a year after Yahoo! pulled the plug on financing original content, the market for scripted episodic programming, short videos of three to seven minutes, has skyrocketed. Mayer's vision may not have been flawed but rather just too far ahead of the curve to sustain a fledgling business.
"We're at a time and place where the marketplace can support these studios, whereas three and four years ago when I was at Yahoo! we couldn't support that," Cangilla said. "Things are changing very fast."
A week ago, Comcast's (CMCSA) - Get Comcast Corporation Class A Report ad-supported Watchable announced it had licensed a collection of exclusive short-form video content from a group of digital studios that includes the Latino-focused mitú and Seattle-based Cut.com, which didn't exist 18 months ago. Watchable itself only was launched in late 2015 with content that wasn't exclusive to the platform. 
Similarly, Verizon's (VZ) - Get Verizon Communications Inc. ReportGo90 platform, which has also ordered works from New Form Digital, acquired a minority stake in AwesomenessTV after purchasing some shows from the youth-focused content powerhouse such as Guidance and Top Five Live.
So while Netflix (NFLX) - Get Netflix, Inc. (NFLX) Report and Amazon (AMZN) - Get Amazon.com, Inc. Report Prime pursue feature films and traditional-length TV shows, digital platforms that also include CW Seed, Refinery 29 and Alphabet's (GOOG) - Get Alphabet Inc. Class C Report subscription-based YouTube Red have bolstered the demand for short-form video, providing budding studios with new and eager platforms to sell their work.
"The landscape has completely changed," said Mike Gaston, 36, creative director and co-founder of Cut, which skyrocketed to fame a year ago with the viral hits Grandmas Smoking Weed, 100 Years of Beauty and Truth or Drink. "Because there are so many new and different venues for creative content, there's clearly a lot of opportunity for smaller companies like my own to be a little bit disruptive. The fun is trying to find how we can create value from the work we're creating."
Comcast clearly sees value in Cut, having invested in the company in February through venture capital arm Comcast Ventures, which acquired positions in Buzzfeed and Vox Media a year ago. Cut, which has just 15 employees, has received the bulk of its early funding from Gunpowder & Sky, the digital studio created by former MTV chief executive Van Toffler and Otter Media, itself a venture between AT&T (T) - Get AT&T Inc. Report and Chernin Group, former entertainment executive Peter Chernin's media company.
Some video production studios such as Disney's (DIS) - Get Walt Disney Company Report Maker Studios, which it acquired in 2014, AwesomenessTV and the newly rechristened BuzzFeed Entertainment Group already have a high profile, while others such as Popsugar and female-focused website Refinery 29 are newer but similarly working to foster business models that don't require tailoring programming to the needs of the mass-market networks.
The emergence of new digital video studios has allowed Comcast to partner with production houses large and small rather than absorb the risky expense of making all of the content itself. Watchable has some 55 video partners producing around 350 different shows.
"We could have gone out and developed our own content, or partnered with developers and made a lot of this ourselves," said Jamie Gillingham, head of strategic development at Comcast Cable. "But what we really wanted to do was forge tight relationships with content creators who we think are right at the forefront in developing cutting-edge content for digital distribution channels."
And whereas Go90 is largely focused on Verizon's millennial mobile subscribers, Watchable aims to attract a slightly older audience, roughly mid-20s to early-30s, given that its streaming platform is also available on Comcast's Xfinity cable TV box, Gillingham said.
Conspicuously absent from this stew are the major broadcasters -- CBS, NBC, ABC and Fox,or even cable TV's largest entertainment network, TNT, the Disney Channel and TBS. To be sure, traditional media conglomerates are behind some of the new video platforms given that Comcast also owns NBCUniversal and CW Seed is a joint venture between CBS (CBS) - Get CBS Corporation Class B Report and Time Warner (TWX) .
But the accelerating transition in media consumption to streaming online video -- free and by subscription -- and gradually away from pay-TV has given birth to a whole new set of production studios.
"The entertainment industry is in the process of recreating itself," said Jason Squire, a film professor at the University of Southern California's School of Cinematic Arts. "There's a brand new customer base of young people who have become their own programmers, their own networks, and they're curating their own collection of entertainment products."
And there's a lot of people -- programmers, distributors and advertisers -- who want to reach them.
In just two years, New Form has created 30 pilots, selling 19 shows to 10 different platforms, Cangilla said. And reflecting the surge in programming production, New Form expects to sell more content in 2016 than last year and expects to break that record in 2017.
"It's people who play in the TV landscape who are now thinking how do they go direct to consumer," added Cangilla, whose New Form began operating in April 2014 with funds and direction from Brian Glazer and Ron Howard of Imagine Entertainment as well as Discovery Communications (DISCA) - Get Discovery, Inc. Class A Report .
Also based in Santa Monica, five-year-old mitú has found an enticing and comparatively uncrowded niche creating short videos that founder Beatriz Acevedo describes as being "unapoloteically Latino but having universal appeal." For Watchable, mitú expanded its online series Cholos Try, which features four young people from East Los Angeles placed in settings far outside their neighborhood, both physically and culturally.
"There is really so little content being made for our demographic that fits these new platforms," Acevedo said. "If all of these platforms focus on these growing audiences, especially Latinos, which are so hungry for video that is different, than we can succeed."
But the video market is something like a roulette table. Comcast and AT&T are spending a lot of money in hopes of building  short-form, media-friendly social platforms that appeal mostly to millennials. And while they may have more cash to invest than rivals such as Buzzfeed, CW Seed, Refinery 29 and Vice, it's unclear which platform will win the race for eyeballs and advertisers.
Cut's Gaston has no illusions that some of the platforms might not survive. There's a lot of competition for digital advertising, and Facebook (FB) - Get Facebook, Inc. Class A Report and Google are capturing most of it. A Pivotal Research study showed that in 2015 Facebook and Google claimed 64% of the $59.6 billion in U.S. digital ad spending.
As the streaming market evolves, Gaston said he's content to produce videos that embrace his ideals of "increasing understanding, identity, diversity and sincerity" and then finding the venue that best suits them.
"All these platforms make it a difficult time for technology companies, but a really great time for content companies," said Gaston, an English literature major who started a "digital humanities nonprofit" before joining with two friends to launch the creative agency that would become Cut. "Technology is something that can become obsolete, whereas great storytelling never dies. I'm perfectly happy waiting for a platform to mature enough for me to understand it, and that way I can go out and win it."