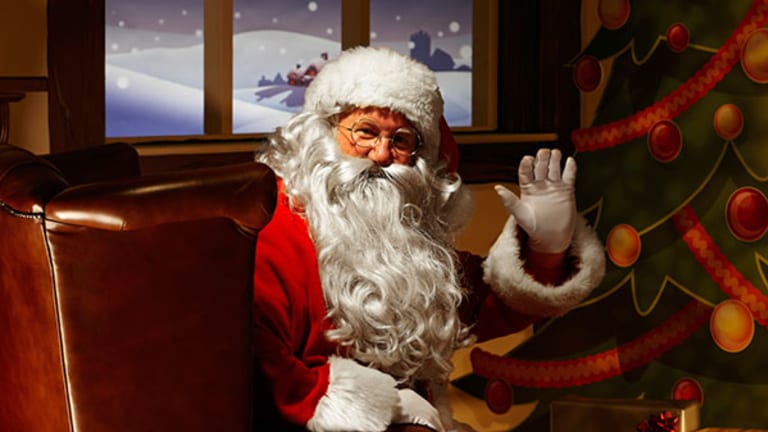 Never Mind the Christmas Gift! Where's My 'Experience'?
Americans seems to be getting bored with exchanging holiday gifts. This year, it's all about offering an 'experience.'
NEW YORK (TheStreet) -- Americans seems to be getting bored with exchanging holiday gifts. This year, it's all about offering "an experience."
Instead of buying a new sweater or camera, people are spending money on a night on the town or a vacation. Some 47% of consumers gave an experience as a gift in recent years, according to a survey by credit-monitoring agency Experian, which expects that figure to increase. The figures include consumers spending on themselves as well as others.
The trend was picking up steam even before the holidays. Data analyzed by MasterCard (MA) SpendingPulse showed a 5.7% year-over-year rise in spending on lodging for October and a 7%-10% increase for casual dining establishments, which offer both take-out and sit-down services.
Factoring in the experience makes current holiday spending estimates brighter. "Your favorite restaurant is a one-off, not a chain and that's not being accounted for in the holiday spending estimates," says Sarah Quinlan, SVP & Group Head of Market Insights at MasterCard Advisors. "I think this spending will be a positive surprise for the economy."
Quinlan also says more people are moving into urban areas and have less room at home for presents, so spending on experiences makes more sense.
While jewelry might not be considered an experience -- especially by men -- Quinlan thinks it definitely belongs in that category.
"We've seen spending on jewelry rise for the past 20 months, as consumers are looking for more personalized items like jewelry, which has an emotional attachment, unlike a sweater that you can outgrow."
MasterCard Advisors expects growth in jewelry, largely on the Saturday before Christmas, more affectionately known as "Super Saturday." In particular men flock to jewelry stores on this day in a last-minute dash to buy their significant other a holiday gift.
Not everyone is convinced that experiences beat presents under the tree, however. Ben Katz, CEO of CARD.com, a prepaid debit card provider, is skeptical of the notion. "People are creatures of habit and spending within categories tends to shift slowly," he says.
Either way, consumers are expected to have more cash for both this year. Gas prices are at a four-year low and economists say $40 billion will be added to the consumer's wallet, which is expected to drive stronger spending across the board.
--Written by Scott Gamm in New York.