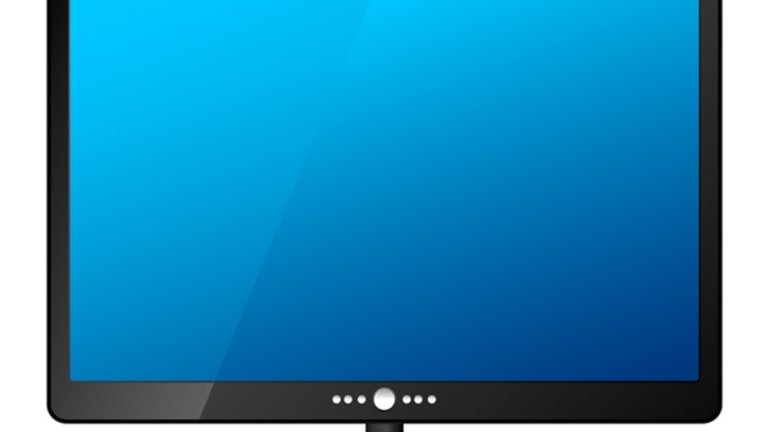 Network News Attempts to Incite Investor Panic
No logic used in declaring a market meltdown with a 3-day 3% decline in the S&P 500.
No logic used in declaring a market meltdown with a 3-day 3% decline in the S&P 500.
NEW YORK (TheStreet) -- To hear the talking heads on network news last night, the same ones that millions of Americans view regularly, the markets were in the process of imploding yesterday. I could not believe my ears. The S&P 500 falls 1.4% yesterday, following a 1.6% decline last Friday, and ABC News is hitting the panic button.
Among other little nuggets of information, this
Disney
(DIS) - Get Report
-owned outlet informed viewers that the average 401(k) lost $1,300 Tuesday. They undoubtedly have very short memories, but are long on sensationalism. What else is new?
The fact is that we been living in a fairly low volatility environment for much of the entire year, at least compared to the past four years.
Year to date, we've experienced 40 trading days that the S&P 500 has closed up or down more than 1%; 23 positive, and 17 negative.
Essentially, there's been a 1% move in the index one of every five trading days. Between April 2 and June 4, there was a 10% pullback, and 14 plus or minus 1% trading days, or one of every three, and it appeared as though we were headed for a bumpy ride, but the markets settled down.
Remember the previous summer? Between July 22 and Aug. 22, 2011, a total of 22 trading days, the S&P 500 fell 16.5%, rising or falling at least 1% 10 times, or nearly half the time. During six of those days, the daily gain or loss was greater than 4%, including four consecutive days between Aug. 8 and Aug. 11. That was something to be concerned about.
But even that period paled in comparison to what was the most volatile period we've ever faced, based on the methodology I've been using. That occurred in the fourth quarter of 2008, a period that most investors would probably like to forget.
Of the 64 trading days during that period, the S&P 500 closed plus or minus 1% 50 days, or 78% of the time. Remarkably, there were 16 days that the index had daily moves of 5% or more. Let that soak in for a minute, 5% moves every fourth day! Between Nov. 19 and Nov. 24, there were four consecutive days that the index moved at least 6%.
To fully put the fourth quarter of 2008 into perspective, consider that between 1950 and 2007, a 57-year period, the S&P 500 experienced a total of 19 daily moves in excess of 5%. In that troubling period in 2008, we experienced 16 during a single quarter. But that was not the end of the volatility.
During the first half of 2009, the S&P 500 had another 72 days that it rose or fell at least 1%. Including the fourth quarter of 2008, of the 188 trading days over those three consecutive quarters, there were 122 days of plus or minus 1% moves, or nearly two of every three days.
I don't ever want to experience that type of volatility again; I doubt there are many investors who would. The truth is, I don't know what's ahead for the markets either.
We've seen some disappointing earnings numbers recently and the geniuses in Washington have done nothing to address the specter of the "fiscal cliff," so I understand the uncertainty.
But I don't understand the logic utilized in declaring a market meltdown with a 3% decline in the S&P 500 over 3 days.
Telling viewers how much they "lost" in their 401K's in a single down day does a disservice to investors in the same way telling them how much they'd "gained" after an up day.
Sensationalism at its worst.
This article is commentary by an independent contributor, separate from TheStreet's regular news coverage.
Jonathan Heller, CFA, is president of KEJ Financial Advisors, his fee-only financial planning company. Jon spent 17 years at Bloomberg Financial Markets in various roles, from 1989 until 2005. He ran Bloomberg's Equity Fundamental Research Department from 1994 until 1998, when he assumed responsibility for Bloomberg's Equity Data Research Department. In 2001, he joined Bloomberg's Publishing group as senior markets editor and writer for Bloomberg Personal Finance Magazine, and an associate editor and contributor for Bloomberg Markets Magazine. In 2005, he joined SEI Investments as director of investment communications within SEI's Investment Management Unit.
Jon is also the founder of the
, a site dedicated to deep-value investing. He has an undergraduate degree from Grove City College and an MBA from Rider University, where he has also served on the adjunct faculty; he is also a CFA charter holder.