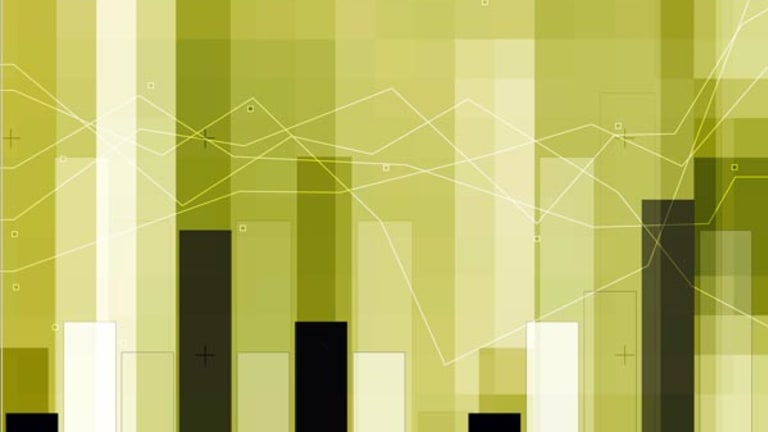 Netflix Users Will Cancel Service: Poll
Netflix users say they will either cancel one of the two services or discontinue their membership altogether, according to a poll conducted by <I>TheStreet</I>.
NEW YORK (
) -- Netflix subscribers are looking to discontinue their service after several
.
Following the company's announcement of the split of the streaming and DVD services into two separate companies, it seems more users will be heading for the exits.
According to
TheStreet's
poll, 43.8% will cancel one of the two services as a result, while 42% will cancel their Netflix subscription altogether. Only 14.2% of voters said the split-up makes no difference to them.
Netflix subscribers were already irate following a 60% price hike to the most popular DVD-by-mail and unlimited streaming video package that went into effect earlier this month.
The biggest complaint from
TheStreet
readers is that the company, with Reed Hastings at the helm, is "out of touch" with consumers and investors.
"Netflix has obviously lost touch with its customer base," one reader said. "I was with them for six years and dropped them as soon as I was informed of their greed-driven plan to split their rentals from their Web-based streaming service. So Netflix get a clue!!! I joined your service because you offered a great service at a great price. You no longer offer that, so goodbye."
The key to any consumer company is convenience, and Netflix's decision to split up the DVD-by-mail service into Qwikster while leaving the streaming service under the Netflix banner, complicates the user experience.
Netflix subscribers call the queue one of the "most powerful customer retention features." Now as two separate companies the queues won't be integrated. Hybrid subscribers will need to click back and forth between the two sites to see which titles are available streaming and which are available by DVD in order to create their queues.
"The Netflix queue has been a strong customer retention feature. Because they have been in 'control' of the complete viewing and rating history of their loyal subscribers', this has prevented customers from readily adopting streaming services from Amazon, Apple, and others," another reader said.
Netflix's streaming service has also been severely critiqued, as subscribers complain that they are paying more for less content following the stalled discussions with Liberty Starz to renew its streaming content deal. As a result, Starz content will be removed from Netflix in February if a deal isn't reached.
"I think Netflix is over-estimating the capability of their streaming service to stand on its own," a reader posted. "They are already having extreme difficulty in negotiating quality streaming content. Now add to that their overt disregard for their loyal customer base. A classic recipe for failure."
Subscribers are now looking for alternatives, citing
Coinstar's
(CSTR) - Get Free Report
Redbox,
Amazon's
(AMZN) - Get Free Report
Prime Membership and Blockbuster.
"While the failure of Netflix to give me any break on subscribing to both services when they raised their prices was annoying, the total cost was still reasonable for access to the movies I wanted," a reader, David Abrams, said. "This move makes no sense. If I have to deal with to separate services why do I care if they are the same or who they are? I checked this morning and Blockbuster offers me more for less money (a month free and Blu-ray at no extra cost) so as soon as Netflix separates the businesses I will cancel my DVD plan and switch to Blockbuster to see if I like it. So Netflix ends up with half the monthly income from me. I wonder if Netflix even has a marketing department?"
With the competition increasing in the movie rental market, the pressure on Netflix is stronger than ever.
Blockbuster is expected to unveil its own streaming service
this afternoon, and Amazon has been beefing up its content offerings.
-- Written by Jeanine Poggi
>To contact the writer of this article, click here:
Jeanine Poggi
.
>To follow the writer on Twitter, go to
.
>To submit a news tip, send an email to:
.