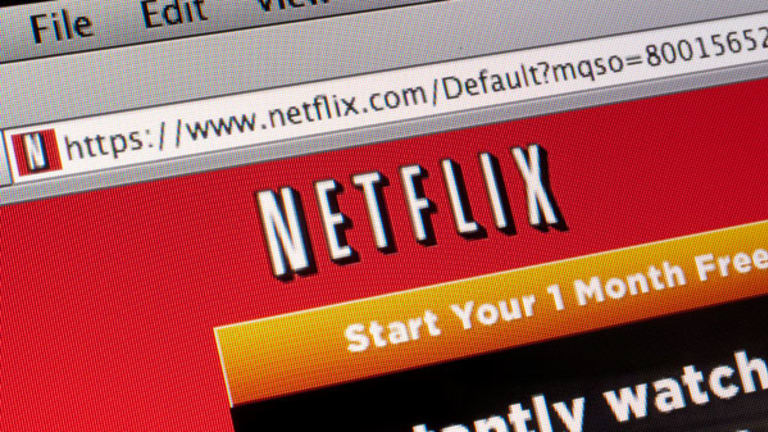 Netflix Ready to Tame Wall Street Skeptics
Two Monday content deals signal investors need to rethink their opinion on Netflix.
Two Monday content deals signal investors need to rethink their opinion on Netflix.
NEW YORK (
) -- It used to be that when
Netflix
(NFLX) - Get Report
missed out on a major content deal the company's shares would tank as flighty investors questioned whether the upstart streaming video service could maintain its value to subscribers.
On Monday, Netflix lost out to
Universal
on a content deal with
HBO
. However, unlike when the streaming subscription video service didn't extend exclusivity deals with
Starz
and
Epix
, the shares didn't fall.
In fact, Netflix posted strong gains in Monday trading that put the company's shares near $100, or its highest levels since early 2012, when content costs and subscriber growth reemerged as a red flag for investors.
So what gives?
Investors may be wising up to how Netflix is going to profitably offer content that can compete with far more expensive cable and satellite subscriptions. Meanwhile, after activists like Carl Icahn have
, the company may be entering a new phase of discretion when it comes to paying for streaming content.
Notably, after signing an exclusive content agreement with
Disney
(DIS) - Get Report
for its popular Pixar, Marvel and Star Wars movies for an undisclosed price, Netflix may not feel it needs to chase every new deal out there, as subscribers await a dramatic expansion of the movies offered on its steaming service.
While Netflix lost out to Universal on the rights to HBO content, it was able to quietly improve the streaming portfolio offered to subscribers by way of a less hyped exclusive deal with
Time Warner
(TWX)
for previous seasons of serialized dramas produced by Warner Brothers Television.
"Netflix continues to bring viewers the best content portfolio, and today's announcement only serves to reinforce that," wrote Morgan Stanley analyst Scott Devitt, in a Monday note to clients that reiterated the firm's 'overweight' rating.
"With the addition of eight well-known / highly-anticipated serialized dramas on their way to Netflix users' TVs, the company has better positioned itself relative to both Amazon Prime Instant Video and Hulu," notes Devitt. "Additionally, the Warner Bros. serialized TV content may bring new subscribers and reduce churn among existing customers, especially given its exclusivity," the analyst concludes.
In the wake of Netflix's early December deal with Disney, chief content officer Ted Sarandos said at the UBS Global Media Conference that Netflix would focus its efforts on exclusive content deals, and that it would show discretion in only paying up for top programming such as Disney movies or AMC television shows.
At the conference, Harvey Weinstein, the co-founder of
Miramax Films
and current co-chair of
The Weinstein Company
poked fun at flighty Wall Street investors
for selling shares when Neftlix didn't renew with Starz, only to see them surge in the wake of a far more groundbreaking Disney deal.
"That Starz deal, when you didn't renew
it, you paid a price," said Weinstein to Netflix CCO Sarandos, in a discussion the famed producer led. "With Disney, does Wall Street realize you became Starz plus Netflix?" added Weinstein of the early December deal.
Sarandos spent the better part of the hourlong presentation emphasizing a focus on exclusive content and even shows like
Arrested Development
and
House of Cards
, which will only be seen on the streaming service. Sarandos even indicated that Netflix could eventually make self-produced original content, when asked by Weinstein.
So what does it all mean?
Increasingly, Netflix may be falling into its position as a power broker in the media and entertainment industry, given its existing portfolio of exclusive content.
For investors, it should be no surprise then that like cable and satellite systems such as
Dish Network
(DISH) - Get Report
and
Time Warner Cable
(TWC)
, Netflix expects it can grow subscriber offerings without damaging the bottom line for shareholders.
If Harvey Weinstein saw reason to be credulous of trader instincts when it came to Netflix shares in 2012, maybe 2013 is the year the company proves itself to skeptics.
TheStreet
is live-blogging CES:
Follow @agara2004
-- Written by Antoine Gara in New York