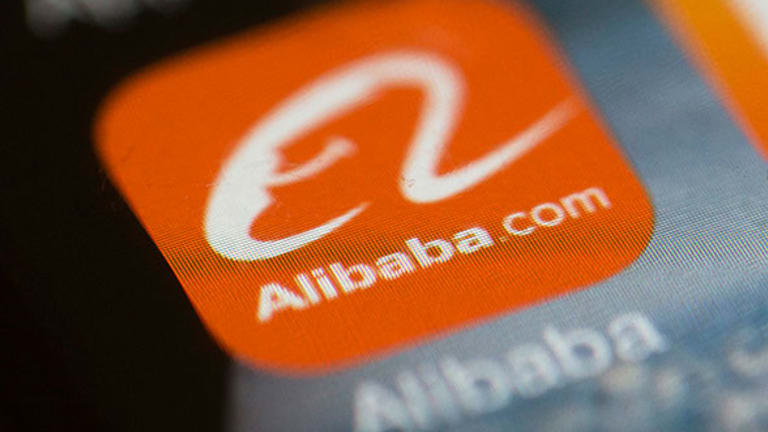 Publish date:
Netflix Investors Should Be Nervous About Disney's Alibaba Deal
Disney blows off its domestic streaming partner to partner with China's favorite son. The message is now clear: If you want to stream in China, you stream with Alibaba.
Disney blows off its domestic streaming partner to partner with China's favorite son. The message is now clear: If you want to stream in China, you stream with Alibaba.
The Walt Disney Company has just signed a deal that could dim the prospects for Netflix (NFLX) - Get Report growth in China. The media company has partnered with Alibaba to bring Disney content to viewers via an over-the-top streaming service.
This is the fear of Netflix investors coming to life. Meanwhile, the shorts, few that there are, rejoice. KPL Capital's Ovadia Ovi Levy, who is short Netflix, believes the failure of the company to Netflix grow in China will undercut its growth opportunities.
data by
"Outside of the blockbusters, American content does not travel well," he said to me in an interview published earlier this week. "Cultures like to see their own faces on screen, their own values."
China has its own production infrastructure that makes plenty of films. These are Chinese films, with Chinese characters, and Chinese content. In addition, Levy said, China has a cable TV monopoly that partnered with Alibaba, and other state-owned media, to stream video.
Now, with a new deal withi Disney in place, Alibaba could make things even more difficult for Netflix in China.
This isn't just a streaming service for Disney content. The fact that it is an actual streaming device that has other functionality is what makes it such a blockbuster. The device, called DisneyLife, can be purchased through Alibaba's Web site. It will cost $125 -- not much more than Apple TV. The DisneyLife product will be a one-stop shop to purchase all things Disney, including theme park tickets. It starts shipping this month.
Yet, based on the behavior of Netflix stock, it does not appear that investors understand just how bad this is for Netflix in China.
What is so devastating is that Netflix signed an exclusive U.S. deal for Disney movies (including Pixar, Marvel, LucasFilm, and Disney Animation) four years ago. Some older Disney fare rolled out in 2013, the new Marvel TV series hit this year (Daredevil, Jessica Jones), but next year all the big recent movies and those hitting theatres from this day forward will go to Netflix for exclusive streaming.
Yet instead of offering Netflix its content for China, Disney blew Netflix off and partnered with Alibaba. Disney is a global brand name, and so is Alibaba. The set-top device should be a big hit over there. It could be that Disney gets a share of both the hardware revenue and annual subscription revenue directly from Chinese viewers instead of a license fee from Netflix.
The other reason Disney chose Alibaba could be because CEO Jack Ma is clearly a favorite son of the Chinese government. And Disney likely wants to be as close to the government as it can, so that it isn't hit with any surprises in doing business in China, a place where it can be difficult to do business if you don't have the blessing of the government. And Ma has done much to ingrain himself into Chinese life. His Taobao Marketplace and Tmall.com account for 60% of packages shipped through China's postal system, according to CNBC. 
Because Alibaba has a partnership with state-owned broadcast media, and now that it has Disney on board, it sends a message to other content providers: If you want to stream in China, you come through Alibaba.
Don't be surprised if you see other U.S. content providers partnering with Alibaba's streaming service in China, and not Netflix's -- if it even gets to launch there.
This article is commentary by an independent contributor. At the time of publication, the author held stock in Disney.