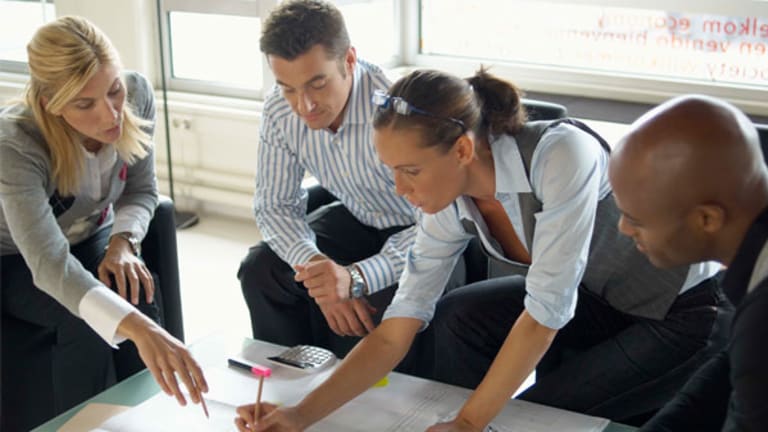 Netflix CEO Finds This All Funny
Netflix's Reed Hastings compares the company to Bank of America and pokes fun at its recent screw-ups.
NEW YORK (TheStreet) -- Netflix's (NFLX) - Get Netflix, Inc. Report CEO Reed Hastings isn't one for public appearances or media interviews -- and maybe there is a reason why.
In his first appearance at UBS' annual Global Media and Communications Conference Tuesday, Hastings poked fun at the company's recent mishaps, which have resulted in the stock plunging about 70% in the past three months.
Last year, Netflix was the talk of the conference, as investors were intrigued by its mystique. This year, Hastings joked that the topic point is "pity."
While Hastings admitted to some form of hubris, saying that the company got overconfident, he doesn't seem too concerned about the slip-ups.
Netflix CEO Reed Hastings
"In three to five years, all people will care about is, 'Did we succeed in streaming?' So we are not losing too much sleep over it," he said.
The question is, will Netflix's customers and investors wait that long to find out the answer?
Hastings says the biggest problem is that Netflix became too focused on streaming.
"It turned out we were moving a little too fast for some of our customers," he said. Hastings went on to compare these issues to
Bank of America's
(BAC) - Get Bank of America Corp Report
consumer uproar over debit card fees.
Netflix has been faced with a major branding problem, as consumers complain that its streaming service does not provide a vast selection, specifically of new releases. Hastings explained that much of the content is locked up in exclusive deals that won't be available for many years. "But consumers don't listen to that, they just want everything," he said.
But Hastings did not provide any tangible plan as to how to get consumers to understand that Netflix will not be the mainstream service they seek, but instead will be a niche, complementary player.
There was also no mention of the short-lived Qwikster plan and why the company originally thought dividing the DVD and streaming business were a good idea. How can investors feel confident the company won't make similar fly-by-their-seat decisions without knowing the thought process behind Qwikster?
Ultimately, these screw-ups and its aggressive international expansion will result in a loss at the company in 2012. Hastings couldn't provide any details on when the company will return to profit, except to say that the U.S. needs to rebound. He also would not provide a definitive answer if 2013 will be a turnaround year.
In terms of its pricing strategy, Hastings says the company has no intention of offering discounts or promotions like some of the cable networks, which soften price hikes for consumers.
"We think pricing is clean, and we think that's what works."
But the consumer doesn't seem to think it is working. Following the 60% price hike of its popular one DVD-by-mail and unlimited streaming service in September, Netflix lost 800,000 U.S. subscribers in the third quarter.
When asked why people should invest in Netflix, Hastings responded: "If you fundamentally believe Internet video will change the world in 20 years, we are the leading player. ... As long as we don't shoot ourselves in the foot again, we should be good."
Yes, Hastings' remarks were meant in jest, but at this time Netflix should be restoring confidence, to investors not cracking jokes.
But Hastings must not care too much about how Netflix's stock is performing as he continues to sell off his stake in the company.
If Hastings is taking all of this lightheartedly, why should investors get serious on the stock?
-- Reported by Jeanine Poggi in New York.
Follow TheStreet.com on
and become a fan on