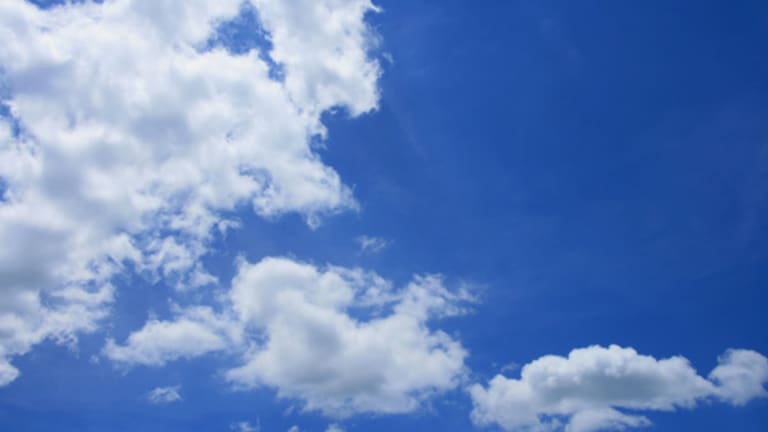 NetApp Has Plenty of Room Against Oracle, Cisco
The data storage company is one of the best value plays on the market. Here's why.
NEW YORK (TheStreet) -- It's hard to find a good name in tech these days.
But despite much doom and gloom from chip stocks, suffering PC-dependant companies and sour results from enterprise security names, the storage wars are still booming. With
NetApp's
(NTAP) - Get Free Report
recent rise against market leader
EMC
(EMC)
, it's no longer clear the latter still deserves that title.
Companies are always going to struggle for the services NetApp provides. Although this company often gets overlooked at times when compared to EMC, NetApp has an excellent strategy and a design that appeals to customers. CIOs have shown no interest in keeping up with their own data storage and this is good news for NetApp.
But it might even be better news for
Oracle
(ORCL) - Get Free Report
or
Cisco
(CSCO) - Get Free Report
.
These two tech powers have been battling it out for years to dominate the enterprise sector while creating a one-stop-shop through strategic acquisitions.
Oracle
Acme Packet
(APKT)
for $2.1 billion is a perfect example. Although Oracle has competed with Cisco in various cloud areas, Acme Packet solidified this rivalry.
Meanwhile, Cisco has been shoring up its own advantage. The company's recent acquisitions include paying $141 million in cash for Cariden and another $1.2 billion for Meraki. But Cisco didn't stop there. Most recently, Cisco scooped-up Intucell and BroadHop, two names that focuses on efficient data delivery, a known specialty of Acme Packet.
What's more, with the cloud market expected to grow to $177 billion over the next three years, it would be foolish for Cisco not to project where this volume of data will be stored.
But has NetApp gotten too expensive? Since reaching a recent low of $26, shares are up 27%. This would present tremendous value since the stock is still down almost 30% from a high of $46.80.
Although competitive threats continue, NetApp is proving it can outperform
IBM
(IBM) - Get Free Report
and is doing better than holding its own against EMC. For that matter, the two giants have traded neck and neck over the past couple of years. But NetApp is poised to gain market share, especially since
Dell
(DELL) - Get Free Report
and
Hewlett-Packard
(HPQ) - Get Free Report
have fallen off significantly. NetApp's most recent quarter was the perfect example.
NetApp posted 4% year-over-year growth in revenue, which arrived 6% higher sequentially. Granted, this is nothing to write home about. But on a sequential basis it showed decent acceleration. Product revenue advanced 6.5% sequentially, even though it was slightly down year over year. Still, NetApp outperformed IBM, which posted a 1% revenue decline in the comparable quarter.
This means that despite what has been a tough enterprise spending climate, NetApp still found ways to outperform. In that regard I can't imagine the company remaining an independent, specially as "the cloud" starts to form and businesses begin to fully embrace migration benefits.
Cisco has enough cash to make this deal happen tomorrow. So does Oracle, which can use NetApp to leverage Acme Packet. In the meantime, it's anyone's guess as to what will happen. But it's certainly not speculation that NetApp is operating with long-term shareholder value as its main objective.
At the time of publication the author had no position in any of the stocks mentioned.
This article was written by an independent contributor, separate from TheStreet's regular news coverage.
>.
Richard Saintvilus is a private investor with an information technology and engineering background and has been investing and trading for over 15 years. He employs conservative strategies in assessing equities and appraising value while minimizing downside risk. His decisions are based in part on management, growth prospects, return on equity and price-to-earnings as well as macroeconomic factors. He is an investor who seeks opportunities whether on the long or short side and believes in changing positions as information changes.