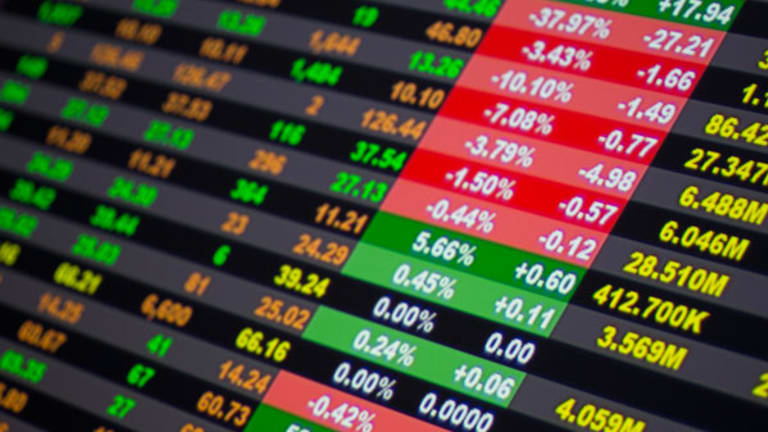 Publish date:
Nasdaq 4,000 No Big Deal
The biggest Nasdaq story is not its march to 4,000, but the departure of its CEO heir apparent for a private broker.
The biggest Nasdaq story is not its march to 4,000, but the departure of its CEO heir apparent for a private broker.
NEW YORK (TheStreet) -- Stock market records aren't what they used to be. The game has changed. For example, Nasdaq's market average's march to 4,000 isn't as meaningful as it appears to be .
Today's Nasdaq is as different from that of 2000 as today's NFL rules were from those of that earlier time. It's still called the "tech-heavy Nasdaq" by lazy reporters, but it's the New York Stock Exchange that has been getting the big tech deals lately, such as Twitter's (TWTR) - Get Reportinitial public offering.

Back in 2000, you could tell the difference between the two exchanges. Now the two are just trading platforms, ready to back up each others' data, and the question is whether the Nasdaq itself is seeing time pass it by.
As the NYSE's own acquisition by Atlanta-based IntercontinentalExchange Group (ICE) - Get Report proved, stock exchanges aren't where the action is any more. ICE made its money in commodity futures, and made enough on that trading to take over the NYSE. Ambitious trading executives saw that and are taking action accordingly.
[Read: Time Warner Cable Sees Rivals Join in Bidding]
One such executive is Eric Noll, who until this week was in line to become CEO of Nasdaq OMX GroupI:IXIC. Now he has jumped ship to run ConvergEx, a trading technology operation launched through Bank of New York Mellon (BNY) - Get Reportseven years ago.
I say through Bank of New York Mellon because it combined what had been that bank's institutional execution business with Eze Castle, an information-technology company serving hedge funds and other institutions.
Eze Castle, and a real-time options operation called RealTick, were sold by ConvergEx in April to investment firm TPG.
ConvergEx is now owned by funds controlled by CVC Capital Partners of London, with almost one-third owned by GTCR, a Chicago-based private-equity firm, and the rest owned by BNY.
ConvergEx doesn't work with ordinary traders. It works with heavy hitters such as asset managers, hedge funds and other broker-dealers. And it doesn't just work with stocks and bonds, but with all kinds of financial instruments.
ConvergEx' chief market strategist, Nicholas Colas, is on record as saying that "computers and the Fed have destroyed the stock market" and that private equity knows more about fundamental value.
[Read: Sony and Microsoft Face the Third Platform]
Just as the NYSE trading floor now seems like nothing more than a stage set, so stock trading itself is no longer the heart of the trading game. What was once computerized transaction processing has been abstracted into a world of algorithms, wheels-inside-wheels, and running a company like Nasdaq OMX is no longer where the action is.
Noll's move shows just how far down this road we've gone.
[Read: 10 Cool Black Friday Freebies]
Nasdaq OMX's market cap of about $6.59 billion is dwarfed by that of start-ups such as Twitter, now worth over $21 billion. People who want to chase value aren't chasing the exchange, or even what the exchange lists, the way they did when the Nasdaq average last passed 4,000 on its way down.
Anything today can be a store of value. Even an imaginary currency such as a Bitcoin can absorb the fervor once reserved for gold. In that world, a stock exchange is just another computer system, and a fairly primitive one at that.
In this new world, everything is about reputation. The Nasdaq's recent computer glitch and its mishandling of Facebook's  (FB) - Get Report IPO have hurt its reputation, and a savvy trader would prefer not to be associated with such failures, or even the risk of such failures.
The point is everything today is a chess piece, and that whether you're owned by public investors or a few private ones matters less than it once did. In that environment, Noll's move is more important than a day's market gain.
At the time of publication, the author owned no shares in companies mentioned here. 
This article was written by an independent contributor, separate from TheStreet's regular news coverage.