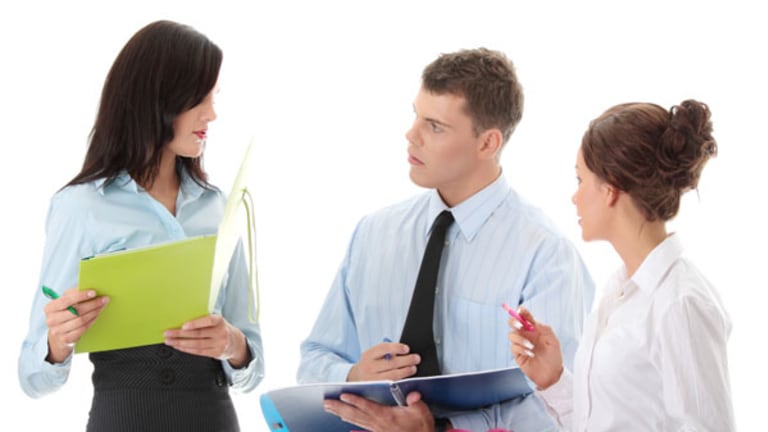 My New Hero -- Judge Jed Rakoff
Rakoff's stance challenges the SEC's modis operandi of settling.
The following commentary comes from an independent investor or market observer as part of TheStreet's guest contributor program, which is separate from the company's news coverage
.
NEW YORK (
) -- As a general rule, I don't like lawyers because they see the negative in the good and the positive in the bad.
When you're thinking about a great opportunity, they'll tell you everything that can go wrong.
When a person has been victimized, they'll tell you why we're to blame instead of the criminal.
When time is of the essence, they'll stretch things out for months, even years - it's called "billable hours."
They can charge astronomical fees whether you win or lose.
I'm especially ticked off when it comes to legal dealings surrounding ethics. It always seems to boil down to parsing words, rhetoric, intellectual bantering, and whatever they can get away with rather than common sense or protecting decent folks from evil and wrongdoing.
Now having said that, two things:
1. My lawyers, and friends and associates who are lawyers, are the exception to everything I've just said about lawyers -- it's that blind spot we all have when it comes to "my guy versus yours." 2. I have read about a lawyer, turned judge, that I think may get it when it comes to ethics -- enter U.S. District Judge Jed Rakoff.
Rakoff threw out the SEC's settlement with
Citigroup
(C) - Get Report
over a 2007 derivatives deal. So why is this so heroic?
This is a big deal because the SEC settles most of its fraud cases with the defendant not admitting -- or denying -- that the law was violated. This isn't very different than most legal settlements with companies who are sued for damage by individuals.
Here's what he wrote:
"In much of the world, propaganda reigns, and truth is confined to secretive, fearful whispers. Even in our nation, apologists for suppressing or obscuring the truth may always be found. But the SEC, of all agencies, has a duty, inherent in its statutory mission, to see that the truth emerges; and if it fails to do so, this court must not, in the name of deference or convenience, grant judicial enforcement to the agency's contrivances."
Thank you, your honor, for addressing what is the right thing, not just the easier thing.
Judge Rakoff's stance challenges the SEC's modis operandi of settling. In doing so he may restore the public trust by ensuring a simple tenet of ethics:
When someone screws up, especially with intention, there should be very serious consequences, not an easier way out.
This should be particularly irrefutable when an individual or company has shown a pattern of shortcomings when it comes to obeying both the letter and the spirit of the law.
And just to show Judge Rakoff appears to have a consistent integrity streak, Citigroup's decision comes just weeks after sentencing Raj Rajaratnam, the
Galleon Group
co-founder found guilty of insider trading.
Rajaratnam was ordered to pay a record $156.6 Million in sanctions for the civil and criminal cases plus incarceration for 11 years, the longest imposed for insider trading.
Commenting on this case, Rakoff wrote:
"Rajaratnam's net worth considerably exceeds the financial penalties imposed in the criminal case... when to this is added the huge and brazen nature of his insider trading scheme, which, even by his own estmate, netted tens of millions of dollars and continued for years, this case cries out for the kind of civil penalty that will deprive this defendant of a material part of this fortune."
So all of you miscreants and corrupt corporate leaders, beware, There's a new judge in town. Go Judge Rakoff, go!
This commentary comes from an independent investor or market observer as part of TheStreet guest contributor program. The views expressed are those of the author and do not necessarily represent the views of TheStreet or its management.