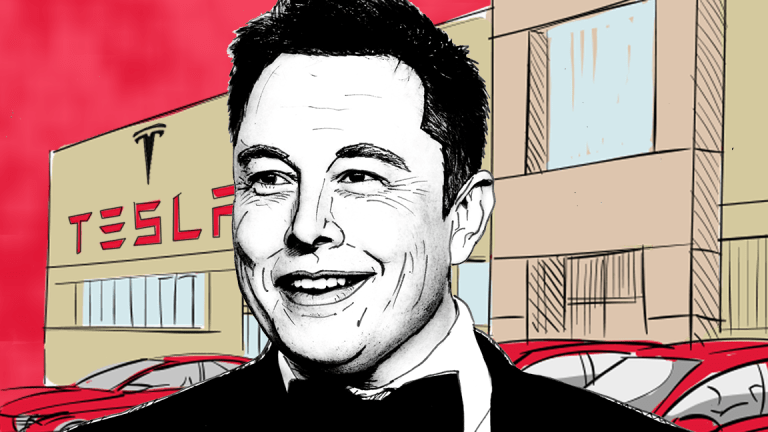 Tesla's (TSLA) - Get Tesla Inc Report Elon Musk went on a Twitter rant against the media Wednesday, apparently because he was upset about reports the electric vehicle maker underreported worker injuries.
Musk's Twitter rage lasted for several hours and included a plan to create a web site to let people rate stories and journalists possibly to be called "Pravda," the Russian word for truth and the name of Russia's chief propaganda organ.
Musk's unoriginal copying of Donald Trump's rants against the media seems both calculated and ungrateful.
As a CEO who has repeatedly promised, and so far failed, to deliver an affordable mass production electric auto, one might have imagined Musk has better things to do than get into a flame war on Twitter. But it does serve to distract from his own shortcomings -- the repeated delays in Model 3 production, the even greater delays in the $35,000 version of the Model 3, the apparent stalling of the much-hyped electric truck, reports of union busting at Tesla factories etc.
Still, it's not as if the media hasn't given Musk tens of millions of dollars worth of free publicity over the years. And to get so bent out of shape over reports of fairly minor infractions of safety rules only serves to draw more attention to them.
Who knows? Perhaps things aren't going so well with his new girlfriend, Grimes. Or maybe Musk has more of his estranged father's unattractive characteristics than he's let on so far.
 Still, it's all rather sad. Up until now, Musk has worn the mantle of Silicon Valley cool dude and Steve Jobs successor pretty well.
But to try to show your toughness by beating up on people in a collapsing industry carries the whiff of entitlement and bullying.
Even more problematic for Musk, if things keep going with Grimes, is the fact that her mother is herself the editor-in-chief of the Vancouver Observer.
How do you say awkward in Russian?
employees of TheStreet are restricted from owning individual equities.