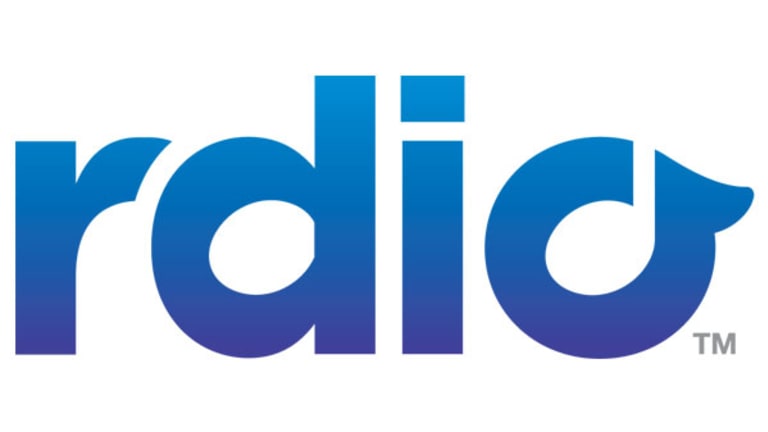 Music Industry Should Worry About Rdio, Not Pandora
Record labels love to bash Pandora. If they refuse to address their own ineptitude, they should at least spread the hate.
NEW YORK (TheStreet) -- If you interface with music industry types, you'll often hear that Pandora (P) is bad -- bad for everything -- artists, labels, consumers, music lovers, the coastline, global warming. You name it.
Of course, it's not true. And not as many people believe this as the music industry would have you think.
Following last week's two-parter on Internet radio -- "Pandora Isn't the Enemy, The Music Industry Is"
and
-- indie artists and record labels from across the country started following me on
Twitter
(
). Clearly what I wrote resonated with struggling musicians and music producers left for dead by the very groups that claim to stand up for their rights.
Also see: Rocco: Pandora's Critics Are Wrong, There Are Barriers to Entry >>
To be clear, as much as I prefer Pandora as a company, I have come to appreciate practically all Internet radio. I use quite a few different services. As I noted
last week, what a great space. If you love music, you're well-served. Think about all of the ways you can consume it, from the pure Internet radio play Pandora to something like
Songza
, which serves up playlists on the basis of your mood.
Really, the music industry should not consider any of the above "bad." It should work with all of Internet radio to find new and innovative ways to promote artists in the digital age. And, to a considerable extent, it does.
Also see: Dropbox Demystified: Old Dog, New Blog >>
In one breath, Pandora is bad, in the next, somebody somewhere in the music industrial complex is signing a deal with Pandora. Consider, most recently,
, which lets listeners hear new albums one week before they're released.
There's still this sense, however, that Pandora is bad. This probably sticks because of
the inane battle over music royalties
. With all of this in mind, if the music industry needs to worry about anything, it's the way we use
Rdio
, not Pandora.
Has anybody looked to see what you can do with Rdio? Talk about shifting from a society where you own physical forms of music to one where you own and don't own everything and anything simultaneously.
I pay Rdio 10 bucks a month. I think of an artist, song or album. I search for it. I usually find it. I can hit this little plus button and add the track (or tracks) to my "collection." You can build a massive collection of music on Rdio using this feature. Where's the incentive to purchase music -- on a per song or per album basis -- ever again?
Granted, if Rdio disappears tomorrow, you have lost the collection you worked so hard to assemble (I know, it was
hard
work!), but to be able to have a music library that takes up zero space and costs a mere $120 per year, it's worth the risk. It's better than
Apple's
(AAPL) - Get Apple Inc. Report
iTunes
. It's better than loading CDs into the changer in your trunk (and cranking up the bass!) or storing them in a rack next to your VCR.
Maybe the music industry doesn't attack Rdio like they attack Pandora because Rdio licenses music via direct deals. I have contacted Rdio several times to talk, but have yet to hear back from anybody with anything material. So I assume -- and I am 99.9% confident -- they use the same type of scheme
Spotify
does to secure content.
In any event, plainy stated, the music industry shouldn't be hating on anybody. But if they're going to, it would make much more sense to spread some of their already misplaced anger around. That is if they don't finally decide to look at themselves.
--
Written by Rocco Pendola in Santa Monica, Calif.
Rocco Pendola is
TheStreet's
Director of Social Media. Pendola's daily contributions to
TheStreet
frequently appear on
CNBC
and at various top online properties, such as
Forbes
.