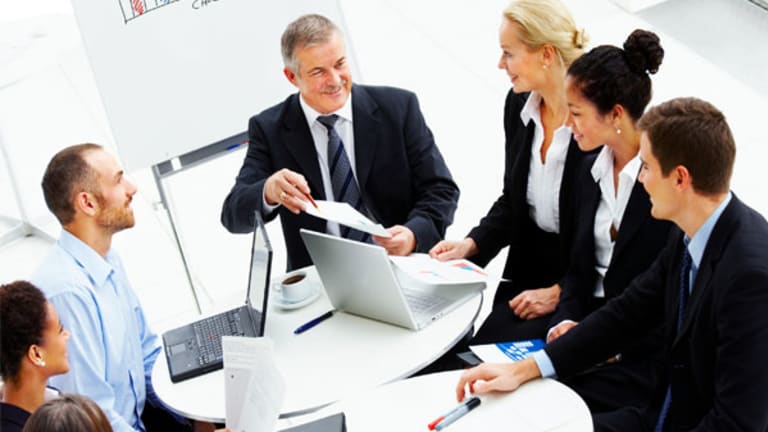 Motorola, RIM, Apple: Delays Pile Up
Spring superphone arrivals are now being pushed to summer as the phone giants stumble out of the gate.
NEW YORK (
) -- So far, 2011 is looking like the year of the superphone delay.
Let's count:
Apple's iPhone 5, due in June/July, delayed to Sept/Oct
Verizon's Samsung Droid Charge, due yesterday, delayed indefinitely
Motorola Mobility's Bionic, due in spring, delayed to summer
Research In Motion BlackBerry 6.1, intro due next week, delayed to summer
In an industry where company fortunes can change dramatically with the success or failure of a single phone, it is somewhat alarming to see so many outfits stumble so badly as they try to launch new flagship phones.
Thursday was a banner day for delays, as three players all stepped forward with disappointing news.
First, Verizon
Thanks largely to the nationwide outage of its 4G LTE network, Verizon said it was going to postpone the sales launch of its Samsung Droid Charge. The phone is a 4G LTE device that, when it arrives, will be the second superphone to work on Verizon's speedy new network.
In no small way, the Droid Charge was to be the next leg of Verizon's 4G LTE race. The first 4G device, the
HTC
Thunderbolt, has been a popular hit at Verizon, offering dazzling speeds beyond anything else in the market.
Verizon is at least a year ahead of rival
AT&T
(T)
on its LTE network expansion and hopes to use the tech lead to win big-spending customers away from competitors.
Verizon said it could not specify whether the delay would be days, weeks or months.
Motorola
Late Thursday, after the bell, Motorola told analysts on its first-quarter earnings call that there was a "push out" of its hotly-anticipated Bionic 4G phone for Verizon.
"We've worked with Verizon to re-feature the device," Motorola Mobility's CEO Sanjay Jha said Thursday, adding that the Bionic would launch this summer.
The 4G Bionic was due this spring, and it is widely seen as one of the beefier phones that out-muscle Apple's esteemed iPhone.
Barclay's Capital analyst Jeff Kvaal asked Jha on the earnings call if the company wasn't at a disadvantage being late to a highly competitive smartphone market.
"I'd be disappointed if this became a regular event," said Jha, adding that Motorola has delivered 27 smartphones during his tenure and the on-time track record has been good. "Bionic is an aberration," Jha said.
According to Jha, the Bionic delay is due to the 4G capability. Later in the call, he narrowed that down to the need for more software integration work.
RIM
While Motorola was releasing its first-quarter earnings Thursday, smartphone rival RIM warned of an earnings shortfall.
In its
10% cut to its profit forecast
, RIM blamed phone shipments and the delay of its new phones running on the BlackBerry 6.1 operating system.
RIM was expected to showcase its BlackBerry 6.1 software and devices at its annual BlackBerry developers' event in Orlando next week.
With a stale roster of old BlackBerries, RIM needed something fresh to introduce as it hopes to buy time until the new generation QNX phones arrive next year.
RIM still expects the BlackBerry 6.1 phones and PlayBook this summer, with a meaningful contribution to sales in the second half of the year.
But the clock is ticking for Motorola and RIM. Apple's iPhone 5, expected this fall, will most likely be a minor upgrade to the current version of the 3G iPhone. This leaves open an opportunity for the challengers to regain some lost ground. But given the stumbles out of the gate, the opportunity is getting smaller.
--Written by Scott Moritz in New York.
To contact this writer, click here:
Scott Moritz
, or email: scott.moritz@thestreet.com.
Readers Also Like:
5 Worst-Performing S&P 500 Stocks of 2011