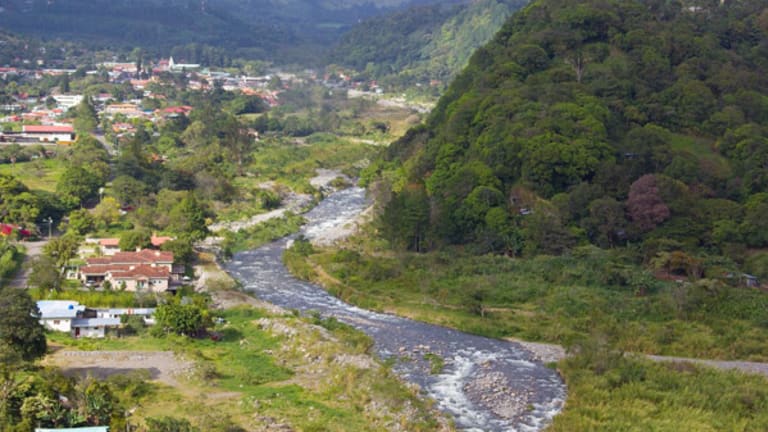 Most Expats Have Positive Experiences With Locals
In some cases, locals appreciate the economic benefit that locals generate.
There are many good reasons to move abroad, including a lower cost of living, better lifestyle and weather. However, what if, after moving abroad, you're not treated well by locals? ? 
That could stem from a realization of economic inequalities. Most locals will have less material wealth than expats. Even if you move abroad and retire on as little as $2,000 per month, you'll have more than the average citizen of Portugal, more than double those in Panama and Mexico, five times the average in Belize and 12 times the average person in Nicaragua. It would be understandable if this inequality fostered resentment.
Indeed, many people considering moving abroad think about resentment or even hostility. Is their concern justified? Best Places in the World to Retire asked expat contributors to the site: "How are Americans and other expats treated in your area?" Their answers were overwhelmingly positive. Expats in several different countries said that locals treated them well. In many instances, the locals appreciated the economic benefit that expats generated. 
To be sure, no place is entirely free of disgruntlement with foreigners, even the U.S. Nearly all the respondents answered that if someone acted as an "Ugly American," that person would encounter problems. This descriptor applied to non-U.S. expats, as well. In short, locals won't cotton to people who act disrespectfully.  
"Don't come here and tell people what they do wrong and that you and your mother country are the greatest in the world," said Franklin Syrowatka is a German expat living in the Cayo District, in Belize. "If you want the local Belizeans to treat you nicely, be friendly and don't speak down on them. If you give Belizeans the feeling that you respect their ways and their lifestyle, then you are welcome."
What can happen if you don't respect the locals? American expat Macarena Rose told a story about some expats who she saw complaining loudly and publicly about the wait at an immigration office in Belize. "When they got up to the counter, a little sign went up at the window that said, 'Gone for 15 minutes,'" she said. "The guy behind the counter was essentially communicating, 'I don't want to deal with them,' so he just left."
James David Audlin, an American writer living in the small town of Volcan in the highlands of Panama, said a respectful attitude will be reciprocated, and then some.  "If you treat your Panamanian neighbors with respect and courtesy, you will be rewarded with friendliness," he said. "If you make the effort to speak at least a little Spanish, if you observe local customs (e.g., waving to strangers in your village; saying "Buenos dias" when you arrive in waiting rooms, tiendas, or onto a bus); if you remember people's names, I promise you that most if not every Panamanian you get to know will be glad to know you!"
Audlin said that every time anyone gets on the bus where he lives, everyone says "Bueno" (good day, or hello) to the newcomer, which is their custom, and if you didn't, you would be thought of as unfriendly.
Some expats spoke of "gringo pricing," the practice of charging foreigners more than local nationals. One expat joked that he was happy that, after living in Panama for a year, he was buying products for half what he was paying when he first arrived until he discovered that the locals were paying even less than that. While such situations anger some expats, others see them as entertaining.
These stories underscore two points, which are the same in North America and Europe.
People don't like hearing that someone else's home country is superior.
The longer someone lives in a place, the more street smart he or she becomes and the better deals he or she gets.
Luis da Silva has lived in five countries, including the U.S., and calls Portugal's Algarve region home. The area is a a world-famous destination for expats. da Silva said that the Portuguese are flattered when a foreigner wants to learn more about Portugal, and that they treat such foreigners especially well. This attitude is a naturally good match for Americans and Portuguese, da Silva says, because they come "with a very inquisitive mind."
Expats said that locals usually have a genuine interest in them and appreciate foreign input. "The influence that we get from European and American visitors in Nicaragua is very important and provides us with a lot of ideas of how to improve and live better in our own country," said Nicaraguan nativeCarlos Gutierrez, who lives in the colonial city of Granada, which is home to many expats. "Expats give us the motivation to do more for our country, which has really pushed the economy and the entrepreneurial people here."
Gutierrez said that there is a big rush in Nicaragua among the nationals to learn English because they believe that doing so will help them economically.
Locals in a number of areas appreciate the wealthier expats' economic benefit. 
Georgina Chanapi, who was born in Panama and lives in Boquete, said that locals appreciated expats for generating new business and introducing new ways of doing things.  "The expats who came to live in Boquete have shown us different ways to deal with life," said Chanapi, who has also lived extensively in Europe and the U.S. "The economy here in Boquete has improved and we now have many companies here. The presence of the expats has improved lives of the local people."
Some observers of expat culture have raised issues about class consciousness and that can sometimes surface. 
But Boris Mannsfeld, who moved from Colorado to the higher end expat destination of Placencia, Belize, said that such class consciousness is not as prevalent as an American might suspect, given current U.S. political discourse. "We're in the Tropics, where people have a relaxed mentality," Mannsfeld said. "You do not have that 'have and have nots,' way of thinking here in Belize."
Mannsfeld said that in the U.S., people would ask such questions as which school his child attended and what car he drove as a way to learn his socio-economic status. "People in Belize do not ask those kinds of questions," Mannsfeld said. "They could care less."
American Wade Yarchan, who lives in the Yucatan, made a similar observation. Yarchan said that when he lived in an affluent area of Florida, he didn't feel comfortable in less well-to-do areas. That is no longer the case where he lives now. "There isn't a place I have ever gone to here in Merida and the beaches of Yucatan where I felt I shouldn't be there or that I am not wanted," Yarchan said. "These people are incredible. The people here love life, and people who love life treat other people differently. They operate on a totally different wavelength than we Americans."
YucatanThis article is commentary by an independent contributor. At the time of publication, the author held no positions in the stocks mentioned.