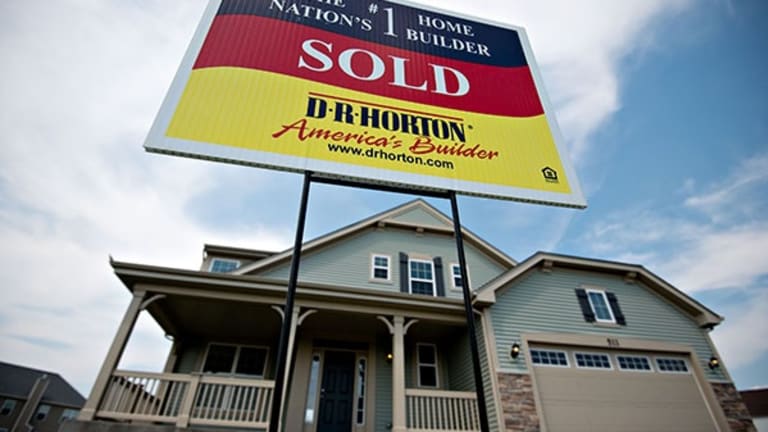 Mortgage Rates Are Expected to Climb to 5.4% by Late 2015
Buying a home is about to become more expensive, as mortgage rates are expected to rise over the next year as the Fed weighs in.
NEW YORK ( TheStreet) - Buying a home is about to become more expensive.
Rates on 30-year fixed mortgages are expected to rise to 5.4% by the end of 2015, predicts the National Association of Realtors. That's up from about 3.8% now, according to Freddie Mac.
Blame the Fed, which is expected to start raising interest rates next year from its current level of nearly zero.
"The Federal Reserve will certainly be raising their Fed funds rate at some time during the middle of next year," said Lawrence Yun, chief economist at the National Association of Realtors, in an interview with TheStreet. "But the long-term rates like mortgage rates will be rising in anticipation of that so the long-term bond investor will be taking cues about when the Fed will raise short-term rates."
The 10-year Treasury yields nearly 2.2% currently, compared to almost 3% at this time last year. Mortgage rates tend to move in tandem with the 10-year bonds.
It's not surprising that Yun forecasts the 10-year Treasury notes to reach 3.7% by the fourth quarter of next year.

While consensus for a rate hike points to the middle of next year, the Fed insists its decisions are data driven. On Monday, existing home sales fell 6.1% in November, the National Association of Realtors reported, a stark reminder that the data isn't always rosy.
Data like this might push the Fed to delay such a rate hike.
"While the Fed is acutely aware of improvements in some sectors of the economy, housing is one that remains 'slow,'" said Sterne Agee chief economist Lindsey Piegza in a note. "Despite modest improvements in the labor market, consumers are still struggling with minimal income growth, dilapidated savings and in some cases, limited access to credit."
Still, rising mortgage rates make home purchases more expensive, making it tougher for consumers, especially first-time home buyers and millennials, to leave the rental market.
Financial burdens for millennials, such as high student loan debts, have slowed the rebound in the housing market. But the prospect of higher rates could actually push more potential homebuyers into the market early next year to snap up a lower rates on mortgages.
-Written by Scott Gamm in New York.
Follow @ScottGamm.