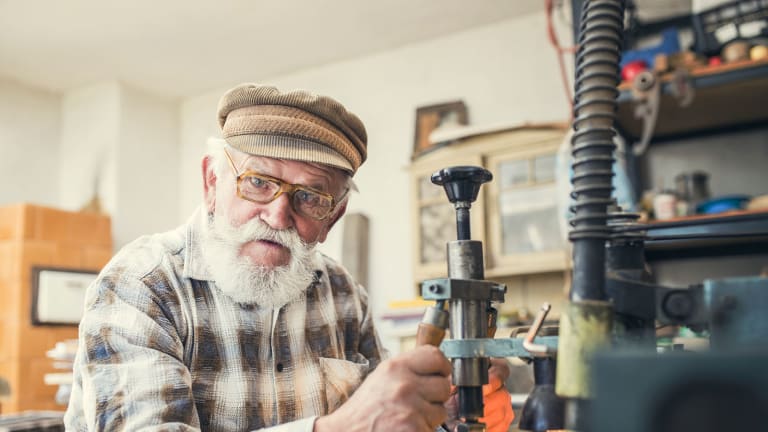 More Retired Americans Are Outliving Their Savings and Saddled With Debt
One of the biggest fears for retiring Baby Boomers is outliving their savings. But that's the reality facing more Americans.
NEW YORK (TheStreet) — There's a downside to living longer.
One of the biggest fears for retiring Baby Boomers is outliving their savings. But that's the reality facing more Americans starting at 50 years old.
Some 12.2% of seniors who died at age 85 or older had no assets left, according to a study by the Employee Benefit Research Institute. And among singles who died at ages 85 or above, 9.1% had outstanding debt averaging $6,368, not including a mortgage.
"Though quite stark, these findings are not a surprise," said Bob Gavlak, certified financial planner with Strategic Wealth Partners in Columbus, Ohio. "I have found far too large a portion of clients have not properly planned or saved for retirement."
The general thought of these individuals is they will figure it out when the time comes and live off Social Security. However, that income may not be enough without a pension.
"We're seeing the first generation of retirees who have some accounts beyond just a pension," said Anne Coveney, senior manager of Thought Leadership, the research arm of T. Rowe Price (TROW) - Get Report that uncovers investor trends and behaviors. "They may have pensions as well as 401(k) plans but the pensions are not as much of a source of income as in previous generations."
Among current retirees who have rollover IRAs or 401(k) plans, some 42% of household income is from Social Security compared to 18% from pension plans and 17% is from other retirement plans, including 401(k) plans and IRAs, according to new research from T. Rowe Price. 
But depending on Social Security income could have dire financial consequences, such as having to rejoin the workforce after retirement.
Amy Holler is officially retired but is working part time as a school crosswalk monitor in Long Island where she lives.
"I didn't want to go back to work but I had to for financial reasons," said the 69-year-old former office supervisor. "I worked a few temp jobs before I found this position."
In fact, some 31% of retirees rejoined the workforce because they had to compared to 69% who rejoined the work force because they wanted to, according to the T. Rowe Price study.
"Retirement is the longest vacation that we're ever going to take," Gavlak told TheStreet. "Many people spend weeks, months or even years planning a vacation but oftentimes haven't spent nearly that much planning for retirement. It's important to do some research, prepare yourself and take steps to ensure you don't outlive your money."