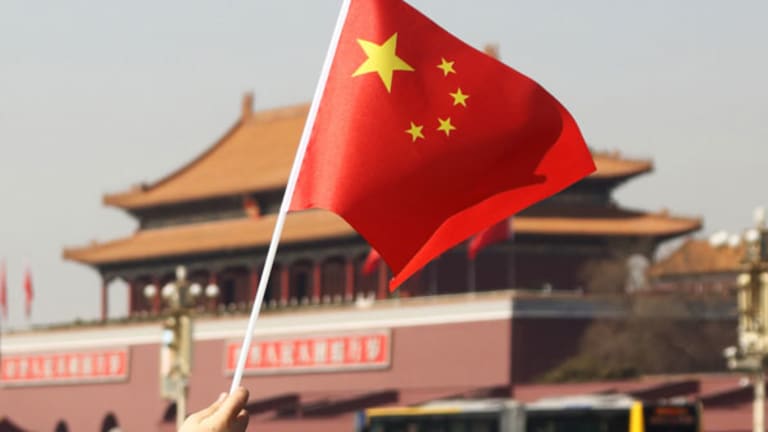 Money-Losing Chinese Airlines Aren't Dancing Around the Maypole
Airlines in China just reported weak first-quarter results and are hoping for a boost in travel for the May Day holiday.
BEIJING (TheStreet) -- This week could make or break 2014 financial results for China's domestic airlines, which are under enormous pressure as the country's economy cools and the yuan currency weakens.
Carriers are counting on heavy leisure travel to overseas destinations and Chinese tourist hot spots such as Hainan Island and Guilin during the May Day holiday period, which began Wednesday.
The country's biggest carrier China Southern Airlines (ZNH) - Get Free Report said it added more than 5,000 seats to domestic routes for the holidays and bragged that flights were fully booked between its main hub Guangzhou and the cities of Auckland, Amsterdam, London and Vancouver.
Clouding the happy talk, though, were dismal first-quarter results released this week by top airlines, including China Southern.
The industry hit a bump on falling demand during the quarter, which included the Spring Festival holidays in late January and early February -- the busiest of three, big travel periods in China. Chinese also fly a lot for May Day and the national holidays in October.
Business travel across China fell significantly before and after Spring Festival from year-ago levels, according to a Haitong Securities industry report released Wednesday. Airlines responded to what the report called "a very serious supply-and-demand imbalance" by cutting fares.
As a result, China Southern posted a first-quarter loss of 306 million yuan ($48.8 million), compared with a profit of 57 million yuan in the same period last year. China Eastern Airlines (CEA) - Get Free Report said it lost 205 million yuan, topping a 131 million yuan loss in the first quarter 2013. Hong Kong-listed Air China said it earned 92 million yuan in the January-March period, down 63% from last year's profit.
Posting the best performance was the country's fourth-largest carrier, Shanghai-listed Hainan Airlines, which said earnings fell 11% to 174 million yuan.
Hainan has been expanding overseas. It recently added non-stop flights between Beijing and Chicago and plans to start summer-time non-stop service between Beijing and Boston this year, focusing on college students and their families.
But demand from collegiate jet-setters won't shield the industry from China's economic slowdown, underscored by a gross-domestic-product growth rate that dipped to 7.4% in the first quarter, nor from a weakening yuan against the U.S. dollar.
"Looking ahead," Haitong said, "economic deleveraging and restructuring (in China) will continue to inhibit the recovery of domestic demand" for airline tickets.
The report said the yuan's 2.5% depreciation in the first quarter, following a Chinese government decision to partially relax currency controls, dealt an unexpected blow to airlines by raising debt-payback costs on previously purchased aircraft.
For the country's three biggest airlines -- China Southern, China Eastern and Air China -- Haitong estimates currency depreciation cost 0.23 yuan per share in the first quarter. "Depreciation has come at a bad time for the industry," the report said.
At the time of publication, the author held no positions in any of the stocks mentioned.
This article represents the opinion of a contributor and not necessarily that of TheStreet or its editorial staff.