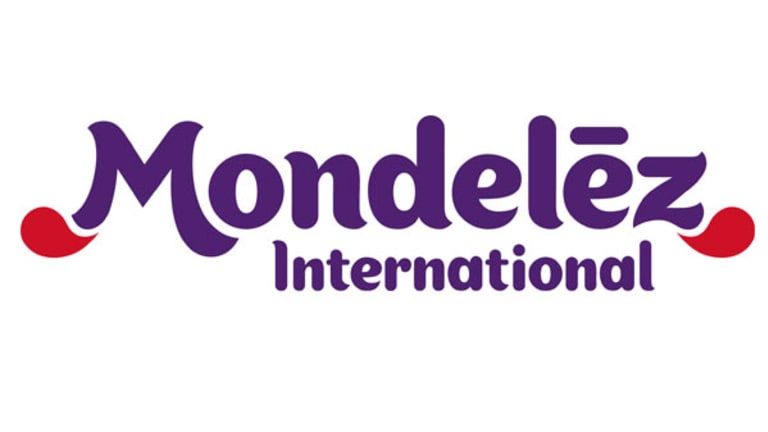 Mondelez Brews a Tasty Blend for Investors
Mondelez International is carving out its coffee business, which is great news for investors. Here's why.
Mondelez International is carving out its coffee business, which is great news for investors. Here's why.
NEW YORK (TheStreet) -Mondelez International (MDLZ) - Get Report has shaken the coffee industry, and investors are rightly excited.
Mondelez has recently announced that it will combine its coffee business with the Dutch company D.E Master Blenders to become a global coffee powerhouse that generates annual revenues of more than $7 billion. Mondelez's coffee brands were responsible for $3.9 billion in revenues in 2013.
Mondelez's coffee business and D.E Master Blenders, the world's second and third largest players in the coffee industry, will create the world's second biggest coffee company, called Jacobs Douwe Egberts.
Mondelez will hold a 49% stake in the new company while the German parent of D.E Master Blenders, JAB, a holding company, will have the controlling stake.
Through this move, Mondelez can improve its earnings per share, compete more effectively with the food behemoth Nestle SA (NSRGY) - Get Report in the coffee market, increase its focus on its core business and expand its margins.
Mondelez's shares are up more than 5% since it made the coffee announcement on May 7 and closed at $37.24 on Friday.
Upon completion of this deal in 2015, Mondelez will receive $5 billion as cash (after tax). The good news for shareholders is that the company intends to use more than 50% of the proceeds for buying back shares. The remainder will be used to pay off some of its debt. Through these two measures, the company will be able to reduce the number of its shares and will cut down its interest expense, which should give a boost to its earnings per share.
By allocating a majority of the $5 billion cash infusion toward buybacks, we can safely assume that the company is getting more aggressive with returning cash to the shareholders, which is a great sign. In this year, Mondelez expects to return between $2 billion and $3 billion to its shareholders through buybacks and dividends.
Through this deal Mondelez will significantly enhance its footprint in the global $81 billion coffee market, which is expected to grow at a compounded annual growth rate of 4%. Jacobs Douwe Egberts will be the market leader in more than 24 countries.
Unlike most of its competitors in the food industry, Jacobs Douwe Egberts will be a coffee pure-play.
With a bigger size and a greater focus on just coffee, Mondelez will be in a better position to compete with the industry leader Nestle. Nestle currently commands a 23% share in the global coffee market. Jacobs Douwe Egberts will be behind Nestle with a 16% market share.
Nestle dominates nearly every hot drinks market, except North America, where it is a smaller player compared to Keurig Green Mountain (GMCR) . With the increase in competition, the Swiss food giant might get more aggressive with the expansion of its coffee capsules Nespresso in the United States.
The deal will also enable Mondelez to increase its focus on its core snacks business while unlocking the value of its higher-margin coffee business. Consequently, Mondelez will start earning 85% of its revenues from its snack business, up from 75% currently.
Mondelez's coffee business was a highly profitable operation, with earnings before interest, taxes, depreciation and amortization (EBITDA) margin in the "high teens." Mondelez's EBITDA margin, over the last 12 months, has been 15.8%, which is slightly below what is generally considered as high teens (that is 16% or above).
Interestingly, despite spinning off its higher-margin coffee business, Mondelez has forecast operating margins of between 15% and 16% by 2016, an increase from the prior estimate of between 14% and 16%. This is because the company's coffee business was a non-core area anyway so its performance would not have made any major contributions in the margin projections.
And by creating a separate company, Mondelez should be able to cut back on costs associated with the coffee business.
Mondelez's current move is a part of its larger four-year restructuring drive, which aims to address some of the concerns of activist investor and the company's director, Nelson Peltz.
Mondelez aims to cut its operating costs by eliminating jobs and adjusting its supply chain structure, thereby enhancing its margins. These efforts will cost $3.5 billion but will be beneficial for the company in the long run as from 2018, they will drive annual cost savings of $1.5 billion.
At the time of publication, the author held no positions in any of the stocks mentioned.
This article represents the opinion of a contributor and not necessarily that of TheStreet or its editorial staff.