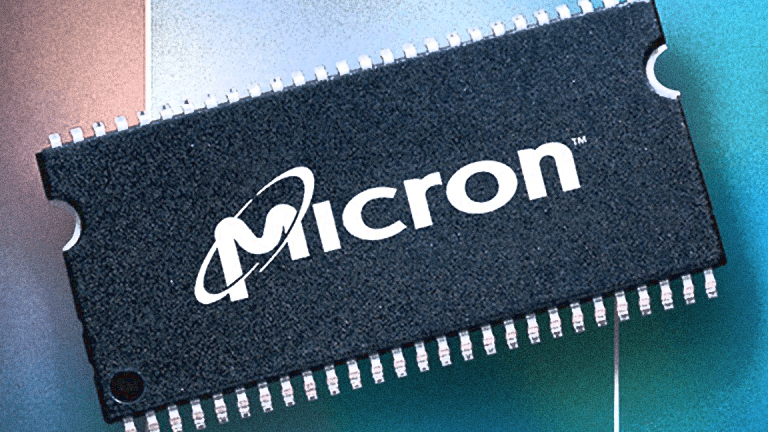 Monday Madness: GE, China, and Micron
Let's review Monday.
It's only Monday.
But, hey! It's the end of the day on Monday! That's saying something, right? 
Let's talk about today's top stories. 
We're starting off with the General Electric Co. (GE) - Get Report merger. The $11.1 billion deal shot GE stock up 2% before the markets closed. Wabtec Corp. (WAB) - Get Report was up nearly 4% before the markets closed.
In the short run of things, Tesla was back in the headlines, the trade war is over (for now), and Micron's CEO took the stage.
GE's $11.1 Billion Deal With Wabtec Should Have Warren Buffett Feeling Very Sad
TheStreet's Brian Sozzi thinks that Warren Buffett should be feeling more than the Monday blues. 
If GE CEO John Flannery has more clever deals like this up his sleeve this year, then Warren Buffett will be kicking himself for not buying at the March 2018 lows. Buffett said at Berkshire Hathaway's ( (BRK.A) - Get Report) ( (BRK.B) - Get Report) recent annual meeting he wasn't looking at buying part, or all, of the struggling GE. Whoops.
Sozzi breaks down the trade war and Jim Cramer's speech to Bucknell graduates in this quick read.
Jim Cramer on U.S.-China Trade: The Media Has it Wrong
Cramer thinks that the media is talking about the China-U.S. trade situation wrong. 
Here's the short clip of TheStreet's Scott Gamm interviewing Cramer. 
Micron CEO: Internet of Things and Data Economy Will Drive Company's Growth
Sanjay Mehrotra, CEO of Micron Technology Inc. (MU) - Get Report , spoke at the chipmaker's investor day on Monday, May 21.
TheStreet's Francesca Fontana covered the event. She has some hot takes from the CEO, who broke down the speech. 
Mehrotra said that as the Internet of Things expands and the world becomes more and more digital, there will be continually growing demand for storage and memory that will benefit companies like his in the future, said Fontana.
Check out her story and coverage.
TheStreet presents on May 22: "How to Stomach Market Volatility." Hosted by Fisher Investments, the exclusive live webinar will give you the tools to successfully navigate market volatility and discuss why having a wealth manager is more critical than ever before. Quickly register for the event here.