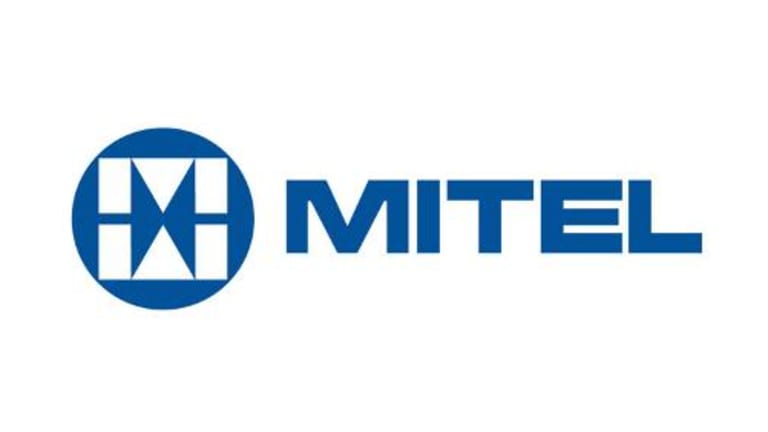 Mitel's Breakup With Polycom Has Major Silver Lining
The voice technology company opted to sell itself to a private equity firm, leaving Mitel at the altar. But Mitel investors cheered the news.
Mitel Networks (MITL) - Get Mitel Networks Corporation Report may have gotten left at the altar, but the voice technology company's terminated tie-up with Polycom (PLCM)  may turn out to be a blessing in disguise.
Polycom said Friday that it has agreed to be acquired by buyout shop Siris Capital Group and terminate its previously announced merger with Mitel Networks. New York-based Siris Capital is shelling out $12.50 per share for Polycom, or about $2 billion including debt. Mitel said Friday it waived the right to match the offer and will receive a $60 million breakup fee from Polycom.
Mitel investors celebrated the news Friday morning, sending the stock up nearly 18% to $7.02.
Canada's Mitel initially agreed to acquire Polycom through a cash-and-stock deal in April following activist pressure from Elliott Management, which holds stakes in both companies. In May, Polycom revealed that a private equity bidder had offered a rival bid without disclosing the sponsor's identity. The sponsor then persistently pursued Polycom since then, raising its offer twice to $12.50 per share.
There had been concerns among Mitel investors about exactly what Polycom could bring to the table, as well as whether the rival bidder would keep making offers, said Stephens analyst Barry McCarver via phone.
"It's a relief that they can put it behind them," McCarver further said of Mitel's rally, adding that it will likely take a breather from deals for the time being but soon return to the market for opportunities.
In a relatively fragmented voice technology market, Mitel has emerged as a consolidator and could come back to look at ShoreTel (SHOR) again, suggested Summit Redstone Partners analyst Jonathan Kees. Mitel had previously pursued ShoreTel in late 2014, but walked away, citing the target's unwillingness to engage in talks. ShoreTel shares have steadily dropped since then, but shot up about 9.5% Friday morning to $7.39.
Mitel could also look at assets in the VoIP and contact center markets, Kees said via phone, adding that the company's unwillingness to engage in a bidding war demonstrates its disciplined approach to M&A.
He argued there's certainly more upside to the stock, noting that Mitel could look to pay down debt now that the love triangle for Polycom is over.
Meanwhile, Paul Singer's Elliott Management had long pushed for a marriage between Polycom and Mitel. The hedge fund disclosed a 6.6% stake in Polycom and a 9.6% stake in Mitel in October 2015, and had been pushing for a merger between the two since then.
As for Siris, the victory represents a continuation of aggressive M&A in its relatively young history of only five years.
It most recently agreed to buy Xura for $643 million in May after closing its previously announced acquisition of Premier Global Services for $1 billion.