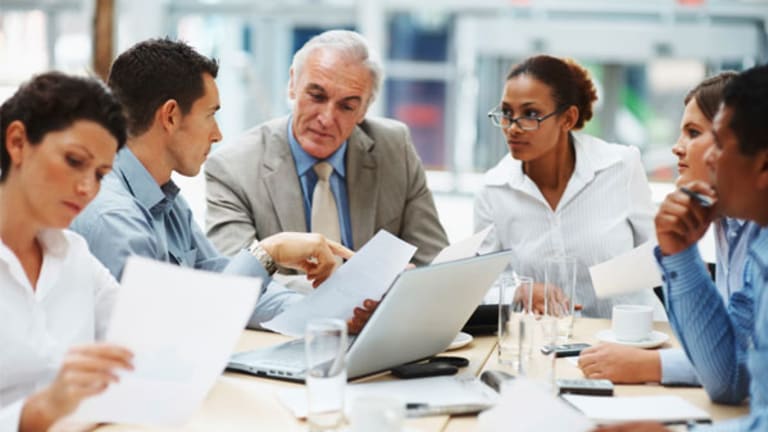 Minneapolis Fed Decries 'No Hike to 2013'
Narayana Kocherlakota sees the long-term accommodative policy as unwarranted in light of recent economic data.
MINNEAPOLIS (TheStreet) -- The president of the Minneapolis Fed respectfully disagrees with the Federal Open Market Committee's recent decision to keep interest rates around zero until 2013.
, the Minneapolis Fed president who dissented with the Fed's statement on Tuesday, is concerned about inflation.
Federal Reserve Bank of Minneapolis President Narayana Kocherlakota
"I dissented from this change in language because the evolution of macroeconomic data did not reflect a need to make monetary policy more accommodative than in November 2010, Kocherlakota wrote in a statement posted on the bank's Web site. "In particular, personal consumption expenditure (PCE) inflation rose notably in the first half of 2011, whether or not one includes food and energy. At the same time, while unemployment does remain disturbingly high, it has fallen since November.
"This statement is designed to let the public know that the fed funds rate is likely to stay between 0 and 25 basis points over the next two years, not just over the next three to six months," Kocherlakota wrote. "Hence, the new language is intended to provide more monetary accommodation than before."
The majority of the FOMC has a different economic lens: "The Committee currently anticipates that economic conditions -- including low rates of resource utilization and a subdued outlook for inflation over the medium run -- are likely to warrant exceptionally low levels for the federal funds rate at least through mid-2013."
A cynic would think that such a long-range determination was aimed at calming roiling markets in light of the recent S&P downgrade of the U.S.' credit rating; Europe's trying to figure out if its monetary union works; and the absurdly volatile market swings in the past week.
Ironically, the stock market appears to be the best fundamentally positioned market and probably doesn't need any more favors from the Fed.
Even in light of the S&P downgrade, U.S. Treasuries are still the world's go-to low-risk investment, and their low yields have reflected the consistent demand. And the Treasury market at times ran counter to the objective of the Fed's rounds of quantitative easing anyway.
A cynic also could see a political twist to the 2013 pledge, in that it takes the Fed out of the equation until after the 2012 presidential election. This is not to say that the Fed couldn't change its stance if the U.S. economy were to see runaway growth.
But it's not a very hopeful sign for the savers among us, who would prefer a little more yield than 0.77% on savings.
The financial Web site
opined today that Kocherlakota probably thought that to "continue to annihilation of all US savers (i.e., retirees) for another 2 years was a horrendous idea."