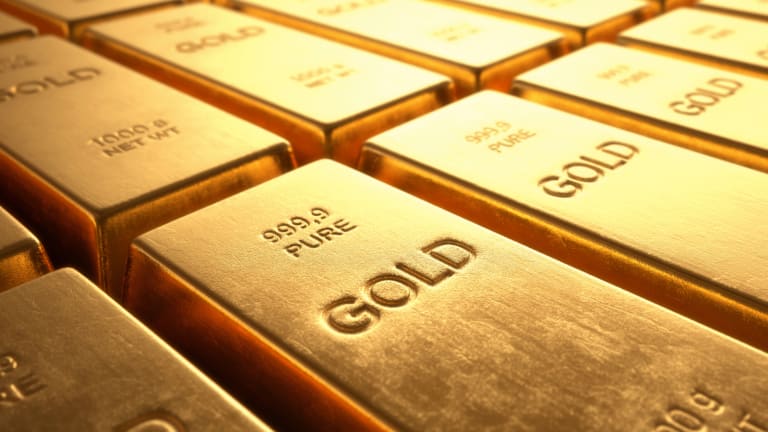 Mining Stocks May Be Golden Again -- and You Probably Don't Have Enough
Mining company stocks are likely to outperform the S&P 500 as executives refocus on profits rather than simply boosting production, which they did during the commodities boom.
 NEW YORK (TheStreet) -- Is it time to jump back into diversified mining stocks? Probably yes, if you are a long-term investor.
That is the view of veteran mutual fund manager Joe Wickwire.
Wickwire, who among other responsibilities manages the $300 million Fidelity Global Commodity Stock Fund (FFGCX) - Get Free Report, and the $1.1 billion Fidelity Select Gold Portfolio (FSAGX) - Get Free Report, says that there are two broad reasons that now could be the time to jump. The first is that the end of the commodities boom, or supercycle, seems to have alerted mining company managers to the need to be selective in how they produce and allocate capital. Eventually, he says, that should lead to supply cuts and better stock returns.
The cycle, which petered out in 2012, "unfortunately gave firms an excuse not to be cost-conscious," he says. As a result, metals and mining firms overbuilt.
But that's all over now. BHP Billiton (BHP) - Get Free Report, Rio Tinto (RIO) - Get Free Report and Anglo American (AAUKY) , all large global companies, have now removed the key managers "who did a less-than-perfect job" during the super cycle, he adds, citing poor capital allocation decisions.
"The order of the day is to get the business right-sized," he says. Put another way, that means there'll be a smaller supply of metals and minerals hitting the world market in the medium term.
In case you forgot, lower supply when demand remains constant tends to mean higher prices.
The wake-up call to management is also leading companies to make business plans that do not depend on prices of minerals rising. That means simply that projects are being started with an eye to a sustainable return on capital rather than what Wickwire calls "chasing production for production's sake," as happened often during the supercycle.
Together, the potential for rising commodity prices along with a focus by the miners on profits means "sustainable total shareholder returns [in the diversified mining group] are incrementally better than the broader markets," says Wickwire. Or in the simplest terms, the miners could beat the broader indexes such as the S&P 500.
But that's only part of the story.
The second part is equally important. Exposure to commodity stocks has likely dropped below what many in the field would say is an appropriate level. "Most risk-tolerant portfolios are probably underweight the correct allocation," says Wickwire.
He says studies published a decade ago made arguments for futures market exposure to commodities of around 16%. The idea is that such exposure would reduce overall portfolio volatility without meaningfully hurting returns. He adds that exposure to commodity stocks, such as those in his portfolio, doesn't need to be as high as 16% due to the higher beta of the stocks, although he wouldn't specify an exact figure.
Even portfolio managers who did correctly allocate investments in commodities a few years ago may now find themselves significantly underweight.
"Because of the three- to four-year downturn, people have gotten underweight and haven't rebalanced their portfolios," says Wickwire. Worse still, some may have dumped their holdings at the bottom.
Even for those who didn't dump commodity stocks, getting underweight in commodities is a natural consequence of falling stock prices in the sector combined with a broader rally in the major indices.
For instance, the SPDR S&P Metals and Mining ETF (XME) - Get Free Report -- which tracks the basket of stocks in the S&P Metals & Mining Select Industry Index -- fell about 30% from the end of May 2012 through last Friday. That would have taken a 10% commodity stock weighting down to a mere 7%, and that's assuming that the rest of the portfolio hadn't moved. If the rest of the portfolio was in stocks, then clearly the percentage invested in commodities would be even lower.
As stock pickers wake up to the industry turnaround, then commodity allocations will likely increase.
Both Rio Tinto and BHP are among the top ten holdings of Wickwire's Global Commodity Stock Fund.
This article is commentary by an independent contributor. At the time of publication, the author held no positions in the stocks mentioned.