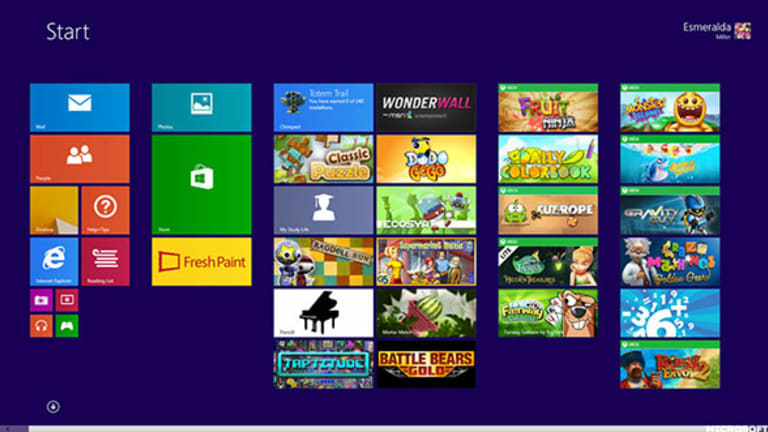 Microsoft Stock Struggles to Gain Its Footing
Microsoft has failed to attract new buyers and could be gearing up for a deep pullback.
Microsoft has failed to attract new buyers and could be gearing up for a deep pullback.
NEW YORK (TheStreet) -- Over the last three weeks, Microsoft (MSFT) - Get Report has been trading in a narrow low-volume range just above key support. This area, near $45.50, includes the stock's 200-day moving average as well as a sharply up-sloping 50-day moving average.
Even with a move to new highs for the Nasdaq, Microsoft, sitting near a low-risk buy zone, has failed to attract new buyers. If shares don't get in gear soon, a deep pullback may be in the cards.
A week after Microsoft left behind a huge breakout gap following its April 23 third-quarter earnings report, the stock ran out of steam. Since its late April high, the stock has been in a low volume drift lower. The bulls completely lost interest in the stock as May began. This trend has remained steady but a test of the 50- and 200-day moving average cross seemed like a logical level for investors to return. So far that hasn't been the case.
If the current June low at $45 is taken out, the near-term support area will be badly damaged. A further drop is likely and could be propelled by higher trade. Microsoft will then be on course for a fade down to the earnings-inspired gap at $43.60 of April 24. The $43.50 area may finally spark enough bullish interest, while shares inch toward oversold territory, to create a solid low for the stock.
If you missed the entire post-third-quarter earnings move and maintain the same positive view of Microsoft, a very low-risk entry opportunity will present itself if shares fill the April 24 gap.
Click here to see the below chart in a new window.
This article is commentary by an independent contributor. At the time of publication, the author was long MSFT.