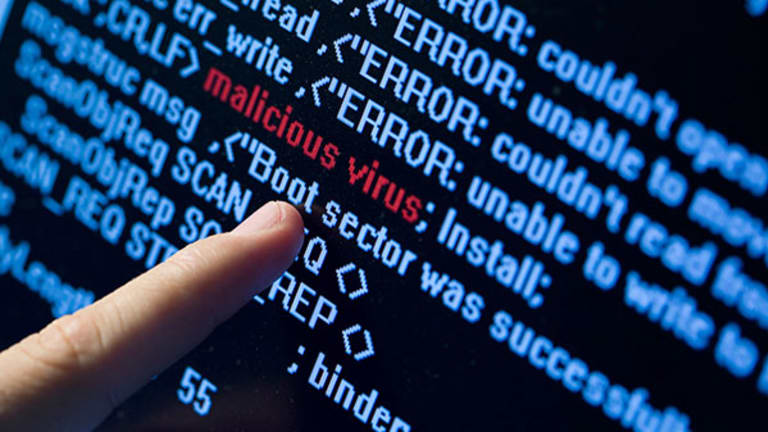 Publish date:
MGT Shares Seesaw After McAfee Infects Them With Volatility
MGT shares are still up over 600% since it appointed anti-virus pioneer McAfee CEO and backed his mobile security app.
MGT shares are still up over 600% since it appointed anti-virus pioneer McAfee CEO and backed his mobile security app.
Shares of small-cap gaming company MGT Capital Investments (MGT) closed Wednesday 36% lower at $2.63 after climbing as much as 34% to the share's 52-week high as investors continue to puzzle over whether anti-virus pioneer John McAfee will be the once-penny stock's savior.
Despite the decline, the stock has gained 628% since the company announced May 9 that it would buy McAfee's D-Vasive mobile security app and appoint the eccentric 70-year-old and Libertarian presidential candidate as CEO. Volume hit a record 108.4 million shares Wednesday compared with just 71,000 on the last day before the announcement.
"Now Mr. McAfee is hyping his new company. And unwary stockholders are buying into tweeted comments that we believe are material -- and deserving of Securities and Exchange Commission attention," StreetSweeper wrote Wednesday of the volatile trading.
MGT, which is also renaming itself John McAfee Global Technologies as part of the agreement, operates the mgtplay.com online game site and says on its website it also has a stake in the draftday.com fantasy sports site. It's suing high-profile gambling companies alleging a copyright violation related to gaming slots.
Harrison, N.Y.-based MGT would pay $300,000 cash and 23.8 million new shares, now valued at $62.6 million, in the agreement. D-Vasive's shareholders would control a roughly 47% stake in MGT following the deal.
McAfee has been hyping the company on his Twitter feed. "I'm in this company for the long haul. Announcements coming in a couple of weeks," he wrote earlier Wednesday.
As part of a consultant contract with MGT, McAfee stands to profit if the company's share price remains high.
According to an Securities and Exchange Commission submission, he can reel in up to $600,000 if the stock price stays above $2 for 10 consecutive days.
McAfee is the former owner of the online security software maker that bore his name. After selling McAfee to Intel (INTC) - Get Report for $7.8 billion in February 2011, he lived in Belize but fled in 2012 after becoming a person of interest in the murder of his neighbor. He has since made headlines for offering to help the FBI unlock an iPhone, although experts said his proposal wouldn't work.