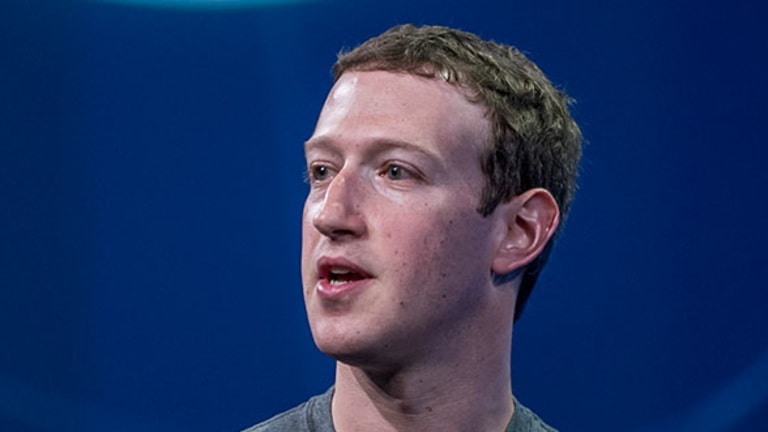 Media Consolidation Could be on Menu as Moguls Descend on Sun Valley for Allen Conference
Recent cable deals have shifted the media landscape, leaving smaller content companies vulnerable.
Media moguls will have no shortage of topics about which to gossip when they meet in Sun Valley, Idaho, on July 5 for investment banker Allen & Co.'s annual retreat and power brokers meeting.
Comedian Jerry Seinfeld will be there, along with Facebook (FB) - Get Free Report CEO Mark Zuckerberg, Disney (DIS) - Get Free Report CEO Bob Iger and other high-profile media and technology executives. Viacom (VIAB) - Get Free Report CEO Philippe Dauman and Shari Redstone, the daughter of majority shareholder Sumner Redstone, will be there as well, taking a break from the court battle they're waging for control of the parent of MTV, Comedy Central and Paramount Pictures.
But the topic of media consolidation likely will be served up at nearly every meal, according to media analysts and dealmakers. It's a perennial discussion among the moguls in attendance but has taken on more currency this year as the media landscape tilted with the merger of Charter Communications (CHTR) - Get Free Report and Time Warner Cable, the nation's third- and second-largest cable operators, respectively, and by the acquisition of Cablevision Systems and Suddenlink by France's Altice to create the fourth-largest U.S. cable operator.
"The time is ripe for consolidation," said Tony Wible, a senior analyst covering the media and entertainment industries for Drexel Hamilton. "The purchasing power of TV distribution companies has gotten stronger. They want to cut their programming costs, and that makes it more important for content companies to bulk up."
Content companies need to have broadcast networks, sports rights or HBO to command steep prices in negotiations with cable or satellite operators these days, Wible said. Without them, that's likely to force smaller companies such as AMC Networks (AMCX) - Get Free Report, owner of the AMC and BBC America channels, and Food Network owner Scripps Networks Interactive (SNI) , to find larger parents.
"The small players are far more vulnerable, particularly the ones with 'second-tier' cable channels," said Blair Westlake, a former chairman of Universal Television and a former top executive at Microsoft (MSFT) - Get Free Report. "They aren't in a position to buy revenue through M&A, the way the big media players can, and likely will."
Another combination could include Discovery Communications (DISCA) - Get Free Report, which operates 13 U.S. channels including Discovery and Animal Planet. Billionaire media investor John Malone owns or controls a 29% stake in the company and has openly said he believes media consolidation is coming. He also owns stakes in premium cable channel Starz (STRZA) and movie studio Lions Gate Entertainment (LGF) and at last year's Allen conference said a combination was possible.
Spokeswomen for Malone's Liberty Media undefined and Discovery had no comment. A Lions Gate spokesman also declined comment.
Lions Gate said in SEC filings earlier this year that it had approached Starz about a potential merger. It's recently renewed those talks, according to sources. (Although the New York Post reported this week that the Brexit vote had derailed the merger thanks to a collapse in the value of the pound, sources said talks remain ongoing, with financing not yet an issue that needs to be addressed.)
Starz CEO Chris Albrecht, while not commenting on whether his company might merge, has acknowledged the potential for a wave of media deals.
"Whether it's with Viacom or Time Warner or whether it's with Starz or Lions Gate or AMC, I think that once something happens, there is going to be more things that happen," Albrecht said at a Gabelli conference in June.
The Allen & Co. conference is known to be a launchpad for media deals, dating back two decades to when Disney CEO Michael Eisner negotiated the company's acquisition of Capital Cities/ABC while walking the resort's manicured lawn with CapCities/ABC chairman Tom Murphy.
In 1999, AOL (AOL) chairman Steve Case floated the idea of the merger between his company and Time Warner (TWX) . (Nine years after the ill-fated 2000 megamerger, the pair split again.) A decade after AOL-Time Warner, Comcast (CMCSA) - Get Free Report co-founder Ralph Roberts raised with General Electric (GE) - Get Free Report chairman Jeffrey Immelt the cable company's purchase of a controlling interest in GE's NBCUniversal studio.
Whether a megadeal gets discussed along the resort's manicured lawns next week is unclear. Time Warner, however, entered the merger discussion in May when the Financial Times reported that Apple (AAPL) - Get Free Report executive Eddy Cue had broached the subject of an acquisition late last year, only to be rebuffed.
The potential is there. Both Time Warner CEO Jeff Bewkes and Apple CEO Tim Cook are among those expected to attend the conference this year.
This article is commentary by an independent contributor. At the time of publication, the author held positions in Disney, Apple, Microsoft, Comcast, Viacom, General Electric and Facebook.