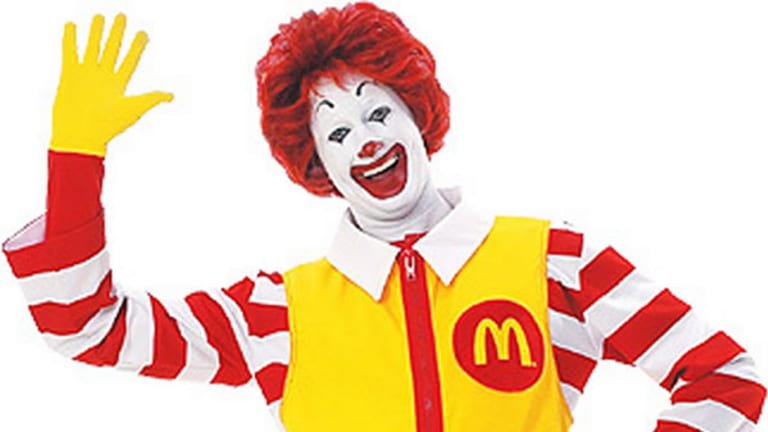 McDonald's Replaced Its Embattled CEO for One Simple Reason
The company has parted ways with Don Thompson and it wasn't because of supplier mishaps or upset franchisees.
NEW YORK ( TheStreet) -- Supplier issues in China and Japan that called into question food quality, franchisees in the U.S. upset with  bloated costs to remodel restaurants and manage a huge menu, and worker protests over wages don't capture the one reason why McDonald's (MCD) - Get McDonald's Corporation (MCD) Report will soon have a new CEO.
The giant restaurant ship simply moved too slowly to embrace changing consumer preferences in food and technology.
Numerous examples of McDonald's being loath to deviate too far from its burger and fry slinging history -- one Thompson knew well as a former McDonald's engineer who arrived in 1990 -- dotted the company's performance last year. And it ultimately led to 14% and 11% declines, respectively, in earnings per share in the fourth quarter and full year, an embarrassment to a business that prided itself on financial consistency.
For instance, it took McDonald's three years to hatch its new build-your-own-burger initiative where consumers choose the toppings for their sandwich using touchscreen devices. The program was conceived in the McDonald's Chicago-based innovation center, moved to a test restaurant in Romeoville, Ill., and then expanded to a few locations in the Southern California in 2013. Still, the build-your-own-burger platform will be in only about 2,000 of the 14,000 McDonald's U.S. restaurants by the end of 2015.
Former McDonald's subsidiary Chipotle (CMG) - Get Chipotle Mexican Grill, Inc. Report will have about 2,000 restaurants globally by the end of 2015 that allow diners to build their own burritos and salad bowls via its anti-McDonald's assembly line model and a new mobile ordering app.
Reducing the number of menu items also occurred at a snail's pace even as it became clear that complex snack wraps, intricate McCafe iced drinks and multiple similar kinds of burgers were slowing up drive-thrus and didn't sell especially well. McDonald's has started to trim its menu this month as a means to simplify the ordering process and speed up its chaotic lines, with eight items being cut from the menu. 
It's possible that the next great, and permanent, addition to the McDonald's menu will be created this year as franchisees take their savings from smaller menus and experiment with flavors local to their community. Under Easterbrook's leadership, it's also possible that the menu will be reduced further to ease the burden on restaurant operations and foster the creativity to turn around a U.S. operation that is mired in a serious sales slump.
Ultimately, the McDonald's board had seen enough six months into a 12-18 month plan orchestrated by Thompson to reinvent its flagging business. "It will take time, especially in our larger markets, for customers to notice the comprehensive changes that are under way," Thompson acknowledged on the earnings call.
With sales in January continuing to decline and the stock price already down 5% this year, time was no longer on Thompson's side.
Must Read: Macy's CEO Enters 2015 with Big Plans
This article is commentary by an independent contributor. At the time of publication, the author held no positions in the stocks mentioned.