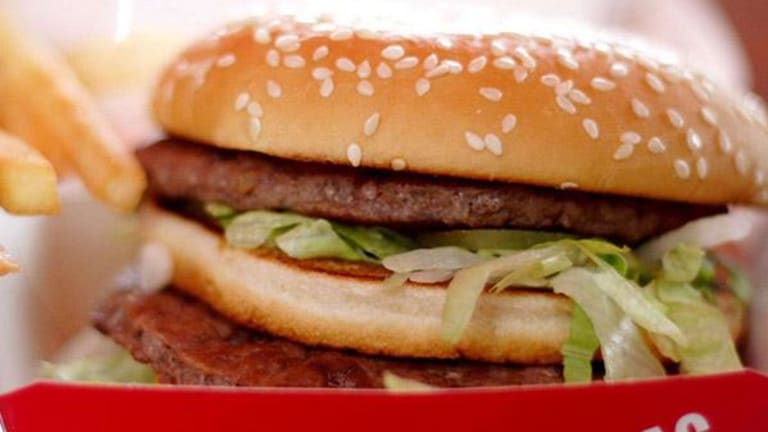 McDonald's Will Bounce Back After Big Drop; Here's a Trading Strategy to Profit
McDonald's is likely to bounce back after negative earnings and a huge drop in stock price. Here's a trade that could turn profitable.
McDonald's (MCD) - Get Report reported earnings on July 26 before the open. The negative report caused the stock price to drop nearly 4.5%, the company's worst day in several years. Earning-per-share was reported at $1.25 versus expected results of $1.38. Revenues came in slightly below expectations at $6.26 billion versus expected $6.27. The worst aspect was same-store sales, with a 1.8% increase versus expectations of 3.4%.
Even so, the extreme price reaction points to potential for a reversal and recapture of some of the lost price.
The $124 per share price level has flipped in the past six months, from resistance to support. After mid-July, trading took place above this level. Before the earnings report, it looked like a reliable support price. However, after the negative earnings surprise, the price fell from $128 to close at $121.71.
This extreme price drop of more than six points does not end the overall bullish appearance of McDonald's. However, two strong signals confirm a likely bounce back above that all-important $124-per-share price level. First is the gap itself, an unusual pattern for McDonald's. Second was the large volume spike, often identifying a reversal point.
Based on the closing price on July 26 of $121.71 per share, look at the August 12 weekly options (expiring in 16 days). The 122 call closed at an ask of 1.55. With trading fees, this could be bought for about $164. Breakeven is $123.64 per share (strike of 122 plus 1.64 cost of the call), which is 1.93 points higher than the July 26 closing price. With McDonald's opening and moving lower on July 27, this option is even cheaper.
This article is commentary by an independent contributor. At the time of publication, the author held no positions in the stocks mentioned.
Besides blogging atTheStreet.com,Michael Thomsett alsoblogs at theSeeking Alphaand several other sites.He has been trading options for 35 years. He also teaches on the Candlestick Forum website. To check membership, go to Candlestick Forum membership. His new book can be viewed at tinyurl.com/z44kzlu