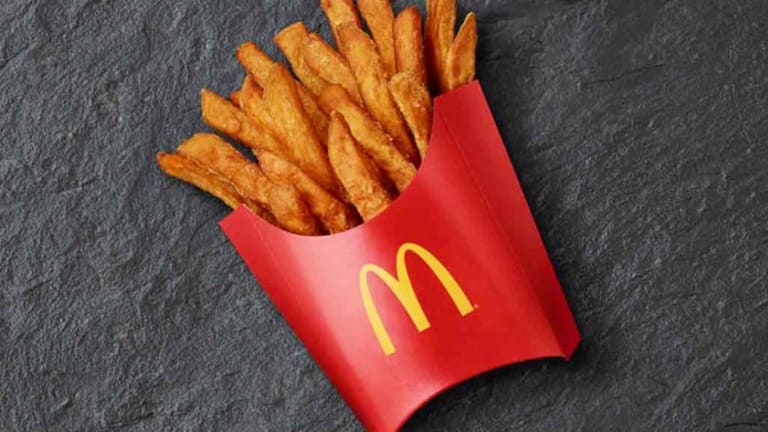 McDonald's Stock Will Recover From Post-Brexit Selloff -- Here's Why
Fear rules the market now, but once it passes, a bullish recovery is more likely than not. Expect a return to pre-Brexit levels for fundamentally strong stocks such as McDonald's.
McDonald's (MCD) - Get Report , like so many equities, plunged sharply on Friday and Monday. Will it fall further or bounce back? Signs point to a turnaround for McDonald's as well as for the entire market. 
For the larger market, the reaction to the Brexit vote seems irrational. The effect of the U.S. and international markets is not likely to be permanent, because Britain is a strong trade partner for the rest of Europe and for the U.S. It will be necessary to negotiate new trade agreements, but the markets always win out when demand is there. As a prediction, don't be surprised to see the market recapture all or most of its decline in the very near term. 
Now to MCD: This is a strong, well-managed company with an exceptional fundamental history. With a dividend yield of 3.1% and strong technical performance, there is no rational argument for McDonald's to fall further. Even though its international business accounts for a large share of its overall revenue, this is not going to change as a consequence of the British vote. 
With this is mind, the current chart for McDonald's has numerous bullish signals. 
As of the close on Monday, McDonald's stock price had been trading below support for four days. In addition, the Friday and Monday sessions both saw strong downward gaps. This is extreme, given the stock's narrow trading range and small breadth over the past month. 
Supporting a likely bounce back into bullish territory, Monday's trading was accompanied by a strong volume spike and momentum, as measured by the relative strength index, moving into oversold territory. This is the first time in six months that the RSI has moved into oversold territory. When this occurs, the RSI typically bounces back to between 30 and 70. That means the stock price will move higher as well.
With this in mind, we looked at the July 8 weekly stock options, which expire in 10 days. The 116 call closed Monday at a bid of 1.88. Including trading fees, a single call option will cost approximately $197. With the stock closing Monday at $116.30, the call is already in the money, so intrinsic value will move strongly with an advance in the stock price. 
The stock price between Thursday and Monday fell 7 points. A move upward of only two points will double an investment in this option over the next 10 days. One inhibiting factor is going to be time decay, especially with the upcoming three-day weekend. But the chances of a fast recovery (for MCD as well as the broader market) makes this a worthy trade with minimal exposure under $200.
This article is commentary by an independent contributor. At the time of publication, the author held no positions in the stocks mentioned.
Besides blogging atTheStreet.com,Michael Thomsett alsoblogs at theSeeking Alphaand several other sites.He has been trading options for 35 years, and has also published a paper in the current issue of the Journal of Technical Analysis (JOTA) challenging commonly held beliefs about market efficiency and poses a trading system that can beat the market. His new book can be viewed at tinyurl.com/z44kzlu