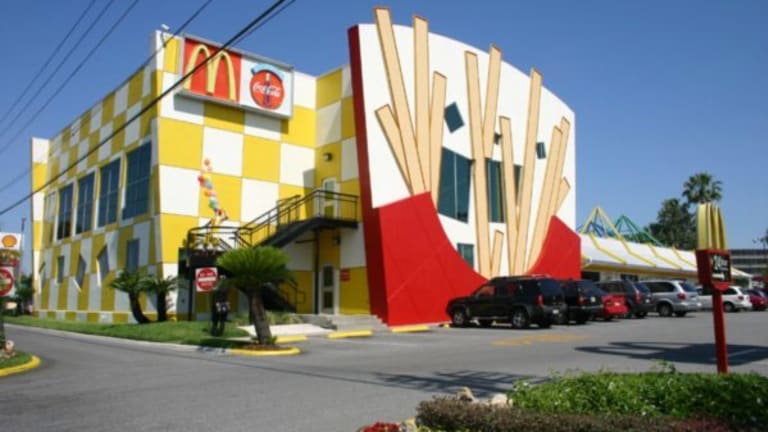 McDonald's Looks to Supersize Its Profits in China
McDonald's is moving forward with an aggressive roll-out of new restaurants in China.
More Chinese are going to get a chance to scoff down a Big Mac. 

McDonald's (MCD) announced Thursday it would open more than 1,500 restaurants in China, Hong Kong and Korea over the next five years. The Golden Arches currently has about 2,800 restaurants in those three regions, the majority of which are company-owned. 
"Asia represents a significant area of opportunity for McDonald's to blend our global quality standards with local insights and expertise from partners who share our vision and values," said Steve Easterbrook, McDonald's president and CEO, in a statement. While McDonald's prepares to kick its growth in emerging Asian markets into high gear, it continues to prune under-performing restaurants elsewhere.
Based on data as of Dec. 31, McDonald's had 14,259 restaurants in the U.S., down 91 year over year. According to McDonald's, it opened 115 restaurants in the U.S. last year and closed 206. In Japan, the total number of restaurants weighed in at 2,956, a decrease of 137 from the prior year. 
McDonald's ended 2015 with 36,525 restaurants globally, up about 267 from 2014.

Earlier this year, McDonald's said it intends to open about 1,000 restaurants in 2016. In total, the company anticipates a "net addition" of 500 restaurants this year, indicating that 500 locations from around the world will be closed. Many of the closings are likely to be concentrated in the U.S. as the company acts to shut down weaker-performing, company-operated locations.