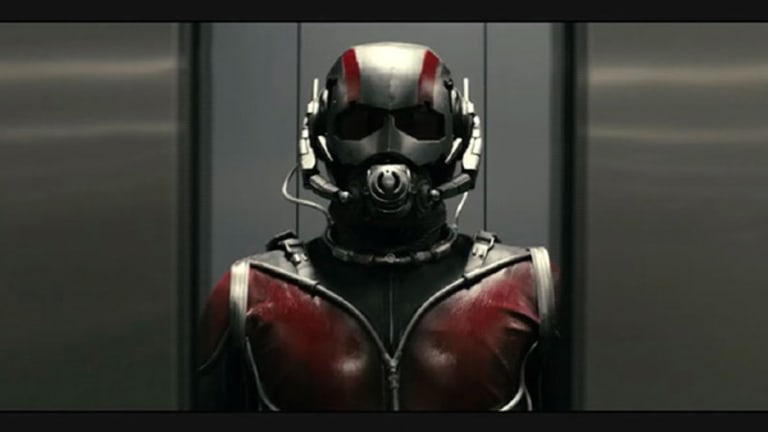 Marvel Film Woes Cast Shadow Over Disney's Recent Stock Pop
Disney's Marvel unit is losing directors at an alarming rate, which may hurt profits in 2015 and 2016.
Disney's Marvel unit is losing directors at an alarming rate, which may hurt profits in 2015 and 2016.
NEW YORK (TheStreet) -- An Avengers movie sequel, a highly anticipated Star Wars sequel and the opening of Disney's (DIS) - Get Report Shanghai theme park in 2015 are all reasons why Disney shares have reached record highs. On Tuesday, shares were trading at around $84, up 10% year to date.
Despite the rise, a cloud is hanging over the company's Marvel unit, as directors continue to leave projects. That in turn leaves release dates in jeopardy.
In 2015, Disney's Marvel unit is scheduled to release both Ant-Man and Avengers: Age of Ultron. However, after losing two different directors, Ant-Man's July 17, 2015, release date appears to be in jeopardy.
Two big directors, Edgar Wright and Adam McKay, have both pulled out from Ant-Man. It took McKay only three days to decide against directing the Marvel project. Wright had been attached to an Ant-Man movie adaptation since 2006. Wright and Marvel parted ways due to disputes over the script.
Along with Ant-Man, Marvel's Daredevil television series lost its director, Drew Goddard. The television show is one of several signed in an original programming deal with Netflix (NFLX) - Get Report. To make matters worse, Goddard left the show to work on Sony's (SNE) - Get Report adaptation of a Sinister Six movie, part of Sony's rights for Spider-Man characters -- a Marvel brand that Disney has no rights to.
Changing directors is nothing new for Marvel. The company has had a tendency to encounter disputes and see new directors come and go. The Thor and Captain America movie series saw new directors for sequels, for example. However, if the director recasting causes a delay in production and changes release dates, that could spell trouble for Disney.
The release date for Ant-Man was already moved up two weeks, after a void was left by Time Warner's (TWX) Batman vs. Superman movie. Ant-Man is now scheduled to go head-to-head against Warner's Peter Pan movie.
The move up will help Disney collect two extra weeks of summer movie season revenue, which bodes well for the success of a mostly unfamiliar comic brand.
A delay in bringing Ant-Man to the big screen in 2015 could put a dent in a huge blockbuster year. Marvel will see the highly anticipated sequel to The Avengers hit the big screen in May. The original movie grossed $623 million in domestic theaters and over $1.5 billion worldwide.
Since buying out Marvel for $4 billion, Disney has made a point of releasing two Marvel-themed movies each calendar year. The year 2012 was the exception, when only The Avengers was released. While the box office of The Avengers was impressive, it was one of only four Disney movies to gross $100 million domestically. In 2012, Disney ranked third among major studios in box office share with 14.3% and $1.6 billion domestically.
The year 2013 saw a third-place finish for Disney among studios, and 15.7% of the domestic box office. In 2015, Disney could be in for one of the biggest market shares seen in quite some time. The company will release The Avengers: Age of Ultron, Ant-Man, The Good Dinosaur, The Jungle Book, Cinderella, and Star Wars: Episode VII.
Shares of Disney have hit record highs recently. Analysts see revenue increasing 6% in fiscal 2015, which would end in September, before Star Wars revenue is banked.
Cowen analyst Doug Creutz is relatively bearish on shares of Disney, with a market perform rating and a target price of $73. He cites the mediocre returns of Disney assets with the exception of ESPN.
If Disney can get its act together and keep Ant-Man in its summer 2015 lineup, it will have a huge movie studio blockbuster revenue to coincide with the opening of the new Disney park in Shanghai.
At the time of publication, the author held no positions in any of the stocks mentioned.
This article represents the opinion of a contributor and not necessarily that of TheStreet or its editorial staff.