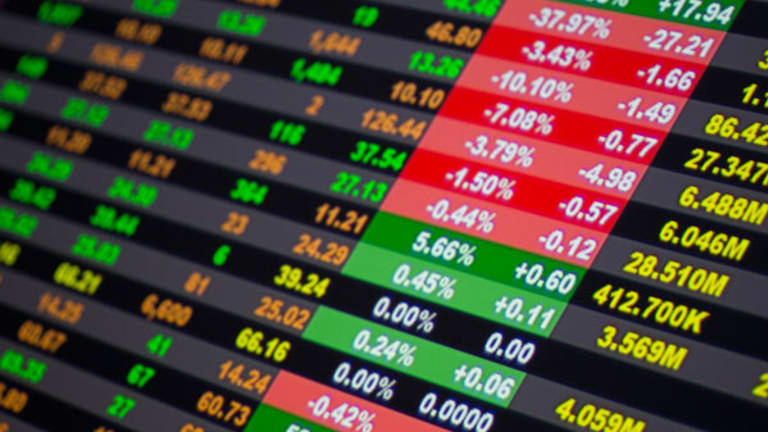 Markets React Calmly After Greece Elects Anti-Austerity Syriza Party
Is this just calm before a "Grexit" storm?
NEW YORK (TheStreet) -- Markets reacted with relative calm Monday after Syriza, the left-wing anti-austerity party led by Alexis Tspiras, emerged victorious in Sunday's Greek elections.
Syriza campaigned on promises to negotiate a write-down of Greek debt and loosen the grip of austerity policies imposed on Greece by its creditors in exchange for more than 240 billion euros ($270 billion) in aid received since 2010.
Though the Athens Stock Exchange dipped over 3% on Monday, the value of the euro and European equity markets rose slightly on a general belief that a negotiated solution to Syriza's demands could be achieved.
U.S. markets were also calm, with the Standard & Poor's 500 Index up slightly over 0.1%. Yields on Italian and Spanish debt declined, underscoring a sense that any market contagion would be unlikely. With the exception of Greek debt or stocks with significant direct exposure to the Greek market, little immediate impact could be seen for American investors.
Without ongoing aid, Greece is likely to miss its next round of debt payments, and may trigger the nation's departure from the European Union, an outcome commonly referred to as the "Grexit." But the markets' subdued response on Monday suggests that Greece is likely to arrive at a negotiated austerity solution with the so-called "troika" of European Central Bank, International Monetary Fund and European Commission creditors, rather than default on its debt or exit the EU.
Diane Swonk, chief economist at Mesirow Financial, a Chicago-based financial-services firm, says both Tspiras and the troika understand the enormity of the situation, and thus are likely to negotiate a solution.
"Efforts by Syriza to reach out to creditors suggest that they realize the economic Armageddon they face if they leave," Swonk said. "That said, Greece will need some compromises to stay and not default... I think that there is room for some renegotiation and easing up on austerity, given the effort Greece has put in. Germany has found its way is not the only way, and must give a bit of ground or also pay a large price."
Greece is plagued by a persistently high unemployment rate that is now exceeds 26%, and the country's voters are part of a growing chorus of people in EU nations demanding an end to policies they believe are exacerbating economic weakness.
The ECB, led by Mario Draghi, announced last week a stimulus package that is designed to ease the prospect of deflation in the eurozone. One effect of the stimulus has been to bolster confidence in the EU's peripheral economies and reduce the perceived risk of economic contagion from a Greek default. It thus buys the troika more time to negotiate a Greek solution without alarming markets. It also helps shield investors from greater market volatility.
Tina Fordham, Citigroup's chief political strategist, wrote: "Many aspects of the Greek situation are unique and we expect the direct implications on other Eurozone countries to be limited in the near term, particularly as the recent ECB QE announcement probably mutes a potential risk-off move. However, Syriza's victory and its explicit radical orientation will likely lead to wider concerns about Eurozone political risks, and the rise of non-mainstream parties."
Though Tspiras has signaled a willingness to negotiate with the troika, his decision to form a coalition government with the stridently anti-austerity Independent Greeks Party means he'll likely continue demands for a significant write-down of Greece's debt.
Citi's Fordham says that though a Grexit remains unlikely, the coalition with the Independent Greeks could likely complicate bailout negotiations.
All eyes will thus be trained on the next meeting of European finance ministers and the February deadline for  Greece's next 7.2 billion euro debt payment. Some EU officials have already signaled a willingness on the troika's part to extend Greece's debt repayment deadlines or lower interest rates. If the trend toward compromise prevails, markets will likely continue their muted response.
But however small, the real possibility of a Grexit means that most investors would do well to avoid Greek and peripheral Europe exposure for the time being. There's still a chance the market may just be enjoying the calm before the coming Grexit storm.
This article is commentary by an independent contributor.