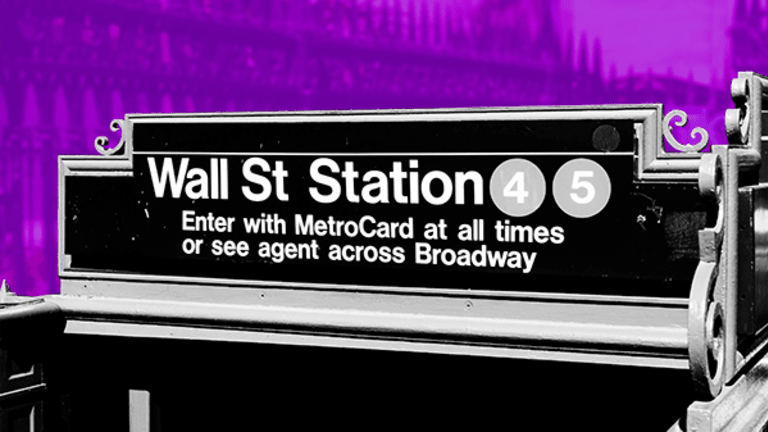 Markets Fall Amid Crude's Collapse; Alibaba Touts Its Global Ambitions -- ICYMI Tuesday
Here's what you need to know now.
Poor ol' Sean Spicer's time in the limelight might soon be over. Perhaps he's run out of alternative facts?
The reportedly soon-to-be-out press secretary delivered what could be one of his final on-camera briefings on Tuesday, taking advantage of a relatively positive news cycle for the White House and the GOP. House Speaker Paul Ryan declared his personal goal to be conquering the ever-elusive task of tax reform by "deer season," and both Treasury Secretary Steven Mnuchin and Vice President Mike Pence said they believe tax legislation can happen in 2017.
The markets weren't buying it. TheStreet's Emily Stewart reports that Ryan's comments run contrary to a growing consensus on Wall Street that, despite a real desire for tax reform on the corporate front, legislation is increasingly unlikely to land this year.
No surprise then that the Dow, S&P 500 and the Nasdaq all stumbled Tuesday. Admittedly, crude oil prices plummeting to eight-month lows probably didn't help. West Texas Intermediate crude oil contracts for July delivery fell to near $43 a barrel Tuesday, placing the commodity in bear market territory with a 20% decline from its Feb. 21 high.
Major decliners in the energy sector included the typical suspects Exxon Mobil (XOM), Schlumberger (SLB) and Chevron (CVX).
But the energy sector wasn't the only loser Tuesday, as cable companies were under pressure after longtime bull Craig Moffett of MoffettNathanson downgraded the sector to neutral from overweight. It's safe to say Comcast (CMCSA) was not among the analyst's favorite picks.
Still, the day wasn't a total wash. Chinese e-commerce giant Alibaba (BABA) reasserted its dominance at its Gateway 2017 conference in Detroit. Alibaba president Michael Evans said he doesn't view Jeff Bezos' powerhouse company Amazon (AMZN) as a threat to his company's globalization plans.
And one top analyst seems to think now is the time for long-term investors to buy FAANG stocks after the recent tech selloff. Keep in mind, however, that these trades could be bumpy over the next couple months.
This is an excerpt from "In Case You Missed It," a daily newsletter brought to you by TheStreet. Sign up here.

Photo of the day: The box office hit of the summer of '75
It's the 42nd anniversary of the movie that is widely recognized as having cleared the way for summer blockbusters: Jaws. The 1975 film, released by Comcast's (CMCSA) Universal Studios, quickly became the highest grossing film of all time before being surpassed by 21st Century Fox's (FOXA) Star Wars in 1977. Universal's latest box office monster, "The Mummy", can't claim quite the same level of success, failing to wow fans and critics and grossing just $31 million domestically in its first weekend. Pictured above is a scene from Jaws, the film that put director Steven Spielberg on the map and left the rest of us forever horrified of the deep blue.
Read more from "In Case You Missed It." Sign up here.