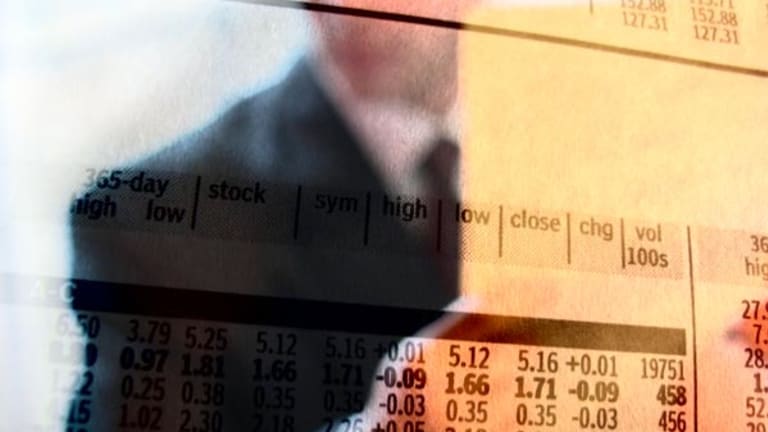 Publish date:
Markets Bullish on Bearish Bernanke
There is no end in sight for quantitative easing according to Bernanke, which has financial markets surging.
There is no end in sight for quantitative easing according to Bernanke, which has financial markets surging.
NEW YORK (TheStreet) -- As detailed in a previous article on TheStreet, the stock market recently surged from remarks by Dr. Janet Yellen, the nominee to replace Federal Reserve Chairman Ben Bernanke, that the American economy was still so weak that it required massive monetary assistance in central bank policies through the continuation of quantitative easing.
Markets have again reacted strongly to a statement about how weak the U.S. economic recovery is from The Great Recession, this time from Bernanke, in a speech to a gathering of economists at the National Economists Club Annual Dinner in Washington, D.C., Tuesday night.
While Bernanke did note that the American economic situation had improved, he cautioned that, "we are still far from where we would like to be, and, consequently, it may be some time before monetary policy returns to more normal settings."
Bernanke offered no clues as to when Quantitative Easing III, the Federal Reserve policy of purchasing $85 billion a month in Treasury securities and mortgage-backed bonds in an effort to maintain low interest rates to propitiate economic recovery that was launched in September 2012, will either taper or end.
As a result, the liquidity-induced rally of the equity markets looks to be continuing.
Low interest rates favor the stock markets for a variety of factors. Yields on bonds and savings accounts are too low to attract those looking for a decent return. It also makes it cheaper to borrow to buy stocks with margin debt. According to Stephen Suttmeier of Merrill Lynch, margin debt is now at a all-time high of more than $400 billion. Corporate earnings are also better, as companies can borrow cheaply.
However, this has legendary investor Carl Icahn very concerned about the health of the stock market as it soared into record territory with the Dow Jones Industrial Average recently breaching 16,000 for the first time. Icahn just stated that improving business earnings are a "mirage" that look better from low-debt expenses rather than greater sales. He is therefore "very cautious" for the future of equities. A "big drop" would not be a surprise, Icahn claimed at a Reuters event.
Reacting to those remarks, the stock market naturally fell. 
Today the equities markets are now rallying on the speech by Bernanke that the American economy is still so weak that it still requires about $1 trillion annually in direct Federal Reserve assistance. Since 2007, the Federal Reserve has expanded its balance sheet to acquire about $4 trillion in securities that no other investors wanted at the prevailing interest rates. Based on Bernanke's speech, the balance sheet of the Federal Reserve will continue to grow at a rate of around $1 trillion yearly, a situation never before encountered.
While Bernanke gave no hint as to when quantitative easing might be slowed, a Financial Times column by Michael MacKenzie, reported earlier this month that it could be when unemployment falls to 5.5%. MacKenzie states that Federal Reserve papers presented at a conference "hosted by the International Monetary Fund, suggest a lower unemployment rate of 5.5 percent before triggering a tightening of the policy, while tolerating a higher rate of inflation of about 2.5 percent."
Based on that, investors should expect quantitative easing to continue for a long, long time as the U.S. unemployment rate recently rose to 7.3%.
At the time of publication, the author had no position in any of the stocks mentioned.
This article was written by an independent contributor, separate from TheStreet's regular news coverage.
Jonathan Yates is a financial writer who has had thousands of articles appear in periodicals and Web sites such as TheStreet, Newsweek, The Washington Post and many others. He has degrees from Harvard University, Georgetown University Law Center and The Johns Hopkins University.