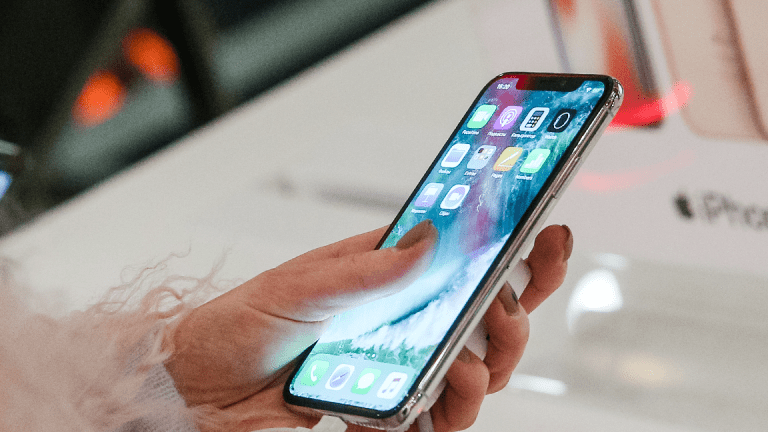 Markets Bounce Back; Inside Jana's Campaign to Curb Smartphone Addiction--ICYMI
Here's what you need to know now for Thursday, Jan. 11.
Markets rebounded Thursday as the three major indexes scored new records after closing in the red across the board on Wednesday.
But amid the new records for the overall markets, Peter Schiff, CEO of Euro Pacific Capital, put his spin on the market's current condition: investors simply aren't paying attention to the right things.
In Schiff's mind, it may be that yesterday's down trading day was an anomaly, as investors showed their short memories and bid up stocks once more a day later despite some troubling macro trends.
"Look at what's happening in the bond market, look at what's happening to the dollar, look at what's happening to oil prices and gold prices," Schiff told TheStreet's Scott Gamm. "These are the signs that people should be paying attention to, but they're not-they're too fixated on these meaningless highs in the Dow Jones."
Digging deeper into one of the market's most-watched stocks, Apple (AAPL) - Get Report  , investors may find that socially conscious investing doesn't always have purely altruistic objectives at heart. As you've probably heard by now, an activist investor and a prominent pension fund are going after the Cupertino, Calif.-based tech company in regards to children's addiction to smartphones.
The campaign represents a new tack for Jana Partners, an activist investment firm that typically targets corporations with the goal of seeking to boosting their share prices through operational changes or M&A transactions that improve earnings, not society.
Jana and its partner, the California State Teachers' Retirement System, issued a letter Saturday full of statistics and data about child overuse of iPhones and their impact on sleep, depression, and risk of suicide. The effort should be lauded on that basis, of course. But does Jana have an interest here beyond protecting children?
"Yes," writes our own Ron Orol, in the form of public relations. "The investment will almost certainly help (Jana Managing Partner Barry) Rosenstein as he seeks capital allocations from public pension funds for his traditional activist fund and its more aggressive, less friendly agitations. For example, the campaign is likely to help Jana maintain a strong relationship with CalSTRS, its partner in the Apple effort."
Wondering how to trade Jana efforts at Apple? Real Money's Chris Versace weighs in as well.
This is an excerpt from "In Case You Missed It," a daily newsletter brought to you by TheStreet. Sign up here.
Photo of the day: Studying the effects of video games
Video games have changed a lot since the early iterations in the '70s and '80s to become an expansive global industry. After months of fanfare and anticipation, Activision Blizzard Inc. (ATVI) - Get Report , a giant in the world of modern gaming, kicked off the first night of its inaugural season of the e-sports league this week and the reaction was overwhelmingly positive. Users on Twitter (TWTR) - Get Report and Facebook's (FB) - Get Report Instagram documented their excitement watching the first matchups of the 12 teams vying for the champion title and $3.5 million in prize money and performance bonuses. Sure, they're been doing PacMan tournaments for ages, but not on the scale as modern day video game tournaments. The kids above, circa 1983, were part of a psychology study to find out the effects of video games on the youth. Some 30-plus years later we still wonder the same things but on a totally different scale. Read More
Read more from "In Case You Missed It." Sign up here.
More of What's Trending on TheStreet: