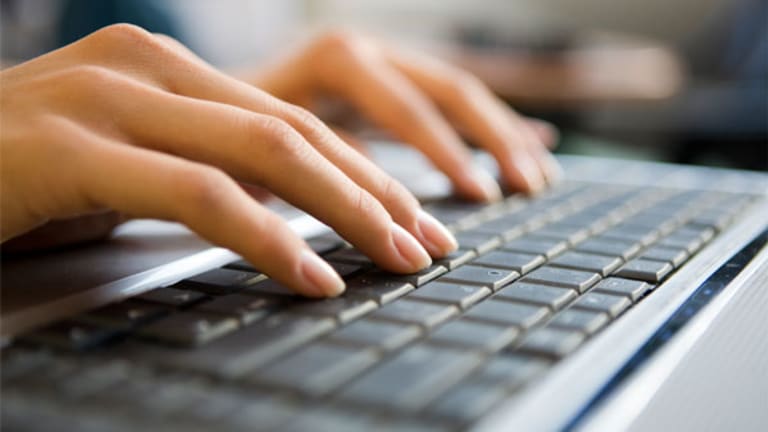 Marketing Agencies Attack Bots in Bid to Save Automated Advertising
Programmatic advertising industry is estimated to reach $60 bilion by 2017, but viewership fraud threatens to undermine the industry's promising plans.
Programmatic advertising industry is estimated to reach $60 bilion by 2017, but viewership fraud threatens to undermine the industry's promising plans.
NEW YORK (TheStreet) -- The rapid rise of automated advertising, known as programmatic, faces a difficult fraud problem.
To combat marketers' fears of faulty viewership numbers, advertising agencies and their tech partners are attempting to use forensic technology and law enforcement to safeguard a business that is expected to reach $60 billion by 2017.
"The industry is at an inflection point," said Mike Zaneis of TAG, or the Trustworthy Accountability Group , a multi-industry coalition formed to combat advertising fraud. "The marketplace is growing robustly, but there is now the beginning of a debate and a fear in agencies, that these huge investments in digital are being compromised by fraud." 
The focus is on stamping out so-called malware and Bots, phony computer-simulated viewers that are among the most insidious forms of fraud plaguing a business that allows advertisers and online publishers to buy and sell in a matter of seconds. Total ad spending that is processed programmatically will hit $60 billion by 2017, RBC Capital Markets analyst Ruhit Kulkarni estimates.
When executed without fraud, programmatic offers big advantages with more personalized and targeted ad placement that is powered by sophisticated technology and is carried out in seconds.
A recent study by digital security firm White Ops and the Association of National Advertisers, however, estimated that advertisers will lose about $6.3 billion in 2015 to the bots, the zombie-like computers that are created by cyber criminals to lure money from companies as they spend ad dollars.
More industry members believe fraud is becoming part of the cost of doing business. "If you are doing a wide open buy on exchanges you will fall prey to fraud," said Keith Eadle, chief marketing officer of TubeMogul (TUBE) .
Complex and fragmented, programmatic market is populated by large global media companies led by AOL (AOL) and Google (GOOG) - Get Report to hundreds of startups and ad exchanges such as Rubicon Project (RUBI) - Get Report  and demand-side platforms such as TubeMogul, along with an increasing number of verification and digital-security companies such as White Ops and Moat.
"Bot fraud has advertisers paying for ads served to robots not people," Procter & Gamble's (PG) - Get Report global brand building officer Marc Pritchard said recently at the ANA meeting in Florida, noting that some of the blame lays with advertisers relying on old metrics to measure success.
"We have more sophisticated technology than at any time in history to detect and verify what actually happens with our ads. So let's apply technology to how measure ads and completely eradicate bot fraud," he said.
Pritchard is on the 24-member TAG board, which consists of other top executives from brand companies, ad agencies and ad-tech companies such as AOL, Facebook (FB) - Get Report, Google, J.C. Penney (JCP) - Get Report and Omnicom (OMC) - Get Report.
The group plans to work closely with the FBI in its effort to root out fraud, according to Zaneis.
"We have a robust relationship with federal law enforcement. They have significant resources to combat malware and piracy," Zaneis said, citing a Manhattan federal court case in which an Estonian national copped a plea this week to participating in a $14 million Web-ad fraud ring. "I would expect to see more cases in the next year."
A spokeswoman for the U.S. Department of Justice declined to comment, but according to a copy of the plea agreement, Dmitri Jegorov pleaded guilty to wire fraud conspiracy and computer intrusion charges after being indicted in 2011 following a two-year FBI probe called "Operation Ghost Click," which found Jegorov and his ring used malware to infect more than 4 million computers with phony ads. When infected computers clicked on the ads, his group allegedly received money.
Some industry members are calling for maintaining an active blacklist of suspected fraudulent publishers, working further with third-party companies that monitor fraudulent sites and mandating URL verification by humans.
"Some big agencies are going out and demanding 100% view ability," said Rob Griffin, head of digital at Havas Media Group, citing recent reports that say 50% of publisher traffic are generated by bots. "We can't get away with that in reality. But make no mistake, fraud is a huge factor for the industry to address." 
This article is commentary by an independent contributor. At the time of publication, the author held no positions in the stocks mentioned.