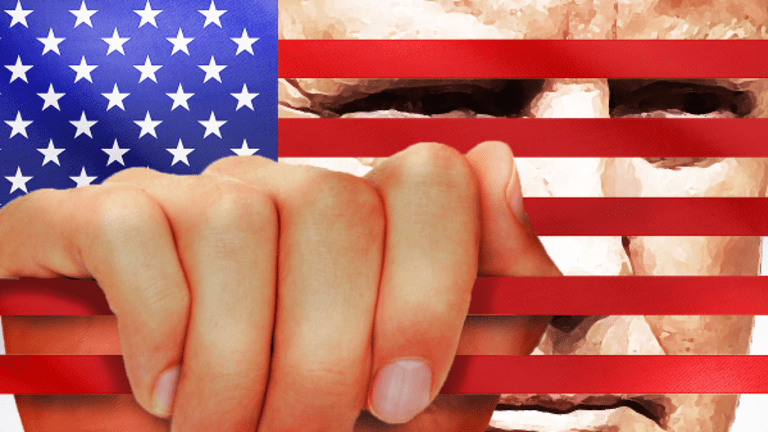 "Competing in sports has taught me that if I'm not willing to give 120 percent, somebody else will." --- Ron Blomberg
The Game
Watch sports much? Me too. Ever watch the bench coach or manager of a baseball team send hand signals to the catcher, who relays them to the pitcher, while another coach does the same for the defense? Ever watch the middle linebacker call off a blitz, while the quarterback changes the offensive call? Ever watch a baserunner completely throw a pitcher out of his rhythm? These chess games are themselves the most exciting part of sport. Sure, the touchdown pass, and the play at the plate get all the attention, but they themselves are only set up by the cerebral side of the game: the chess match.
That, my friends is what we do every day. The game we play requires preparation and discipline. The game also requires honest self-evaluation, not just on a day-to-day basis, but also to develop knowledge of one's strengths and weaknesses. This allows for a certain comfort level with one's own style. Increased comfort becomes confidence. Confidence becomes the ability to adapt to, and then overcome a changing environment. If you haven't realized it, gang, we're playing sports. That nervous excitement that you feel before the opening bell. The utter collapse of pent-up emotion that permeates your entire system just after the close. You know where you've felt those feelings before. That's why it's so easy to get ramped up, and to bring it every day, why you never stop yearning to excel. So, gang, let's excel.
Government Shutdown?
The president at first pressured Democrats to include money for a start on building that wall on the U.S. southern border as part of any budget deal. This came as those very legislators "worked" toward avoiding a partial government shutdown. The president had supposedly offered to allow for a continuance of a certain level of Obamacare subsidiaries for low-income customers of the health care exchanges as a trade for some money for construction on the border.
News has come that, should such a deal not be reached, the White House is willing to push out funding for such construction until later in the year if need be, in order to allow for a short-term funding measure known as a resolution. This would temporarily keep the federal government humming while the two sides continue to hammer out a more permanent budget.
Some kind of spending deal will have to be in place by Saturday in order to avoid the mayhem. I do not think that we'll head for the 19th government shutdown since the Ford administration. That said, as we work our way into the later stages of the week, a certain level of negative risk will be priced back into several asset classes. This could become a playable event, worth focusing on. We'll deal with that if need be.
Everybody Likes Parfaits
Yesterday's reflation party started out as a relief rally thanks to what is seen as a stabilizing result in the first round of the French presidential election. As the day progressed, excitement over tax reform chatter definitely added a component of support to equity prices. Who led yesterday? The financials, who in turn were led by the banks. Where else was significant strength? Industrials, materials, and tech. Trump trade. The euro soared, which put pressure the U.S. dollar, yields on U.S. Treasuries worked their way higher, gold felt some heat. All three of those conditions are re-testing yesterday's peak levels this morning.
President Trump yesterday ordered his aides to put together a plan to cut the corporate tax rate to 15%. The president seems not so concerned, at this time, regarding a possible loss of revenue. Obviously, he feels that he needs something awesome to sell, not only to Congress but to the American people, as the 100th day of his presidency fast approaches.
The concern is that any prioritization of massive tax cuts over attempts to make this plan deficit-neutral will make any eventual bill that much harder to pass as a permanent law. To make things permanent, any bill will need 60 votes in the Senate, which means Democratic help is required. To pass a law with an expiration date, only a simple majority is needed. Both Mick Mulvaney and Gary Cohn have expressed a profound preference for more permanent legislation. Treasury Secretary Steven Mnuchin however, sounds much more optimistic, in my opinion.
Current thinking goes like this. The president wants to cut the naked corporate tax rate from 35% to 15%. The effective federal tax rate, depending on which expert you listen to, is in the low 20%s for larger firms and closer to 30% for smaller ones. Including state and local taxes, U.S. firms pay an average of close to 40%, which is clearly unacceptable to any sentient being. (Maybe a coordinated effort needs to be done at the state level.) Some Democrats would like to repeal business-related tax breaks in order to pay for such a cut. Some Republicans would like to implement a border adjustment, or a value-added tax in order to accomplish the same thing.
It is felt that each percentage point that the corporate tax rate is reduced by would lower federal revenue by $100 billion over 10 years, and that a cut of 20 points would reduce that revenue by $2 trillion over that time. There are not enough tax breaks, nor border adjustments to pay for this. Of course, these models assume current levels of business activity and economic growth remain constant, which is ludicrous. Enter Secretary Mnuchin.
Mnuchin feels that any planned tax cut would "pay for itself with economic growth", and that is where we stand. Many in the economic community doubt that growth can ramp up high enough to make this work. My thought on this is that at the federal level, this may not be the needle-mover many think it might be. OK, but everybody likes tax cuts, maybe even more than parfaits. This is an easy sell to the public. Making a plan deficit-neutral through growth is risky. Do you trust academic economists on this? As a group, most of them have been wrong at every turn in recent years. Do you trust A-level business types? You may not want to go there, either. That, however, is where the choice will be made. So, let's make it, and move on.
Macro
08:55 - Redbook (Weekly):Last Week 2.3% y/y. Is retail about to turn a corner? Everything hits a bottom at some point. This weekly measure of comparable chain store sales has shown steadily increasing year-over-year numbers since the start of February. Last week's pop above the 2% mark would be significant if it can hold there.
09:00 - FHFA HPI (February):Expecting 0.2%, January 0.0% m/m. This happens to be the House Price Index that nobody pays much attention to, due to its narrow scope. If you're new to the wonderful world of macro, this item only covers single family homes with mortgages backed by Fannie Mae and Freddie Mac. That said, interestingly, the year-over-year print for this item in February showed growth of 5.7%, which is how the more closely followed Case-Shiller release shook out.
09:00 - Case-Shiller HPI (February):Expecting 5.7%, January 5.7% y/y. Not usually released on the same day as the FHFA numbers, this print will completely steal the attention as far as slightly dated home pricing information goes. There are many data-points within this release. The one that Wall Street watches is the year-over-year, non-seasonally adjusted growth rate. Real estate agents and economists watch the rest of the data, particularly the regional prints.
10:00 - Consumer Confidence (April):Expecting 123.3, March 125.6. Already skating at incredibly high levels, this survey exploded deeply into euphoric levels in March, printing almost 12 full points above expectations. According to the Conference Board, who runs this survey, American consumers in March were more confident than at any point since December 2000 (128.6). That last print was just so high, I would not be surprised to see today's number come off of that level just a bit. You could legitimately see this print come 12% to 15% off the top, and still print at a level that only a few months back would have been considered extremely optimistic.
10:00 - New Home Sales (March):Expecting 586,000, February 592,000 SAAR. February New Home sales printed well above expectations, after two successively decisive disappointments. This item, like most housing-related data-points, illustrates a tale of two nations. In that February report, sales in the northeast actually declined to seasonally adjusted 33,000, while the Midwest, South and West all continued to grow. That's right, 33,000 out of 592,000. Seems balanced.
10:00 - Richmond Fed Manufacturing Index (April):Expecting 17, March 22. Once again, despite some slowing expansion in New York, the manufacturing sector is showing regional strength almost across the board, after yesterday's report from Dallas. As for Richmond, the district has printed in a state of headline expansion for five straight months, and put up a number improved from the month prior for seven straight.
Sarge's Trading Levels
These are my levels to watch today for where I think that the S&P 500, and the Russell 2000 might either pause or turn.
SPX: 2390, 2384, 2377, 2369, 2362, 2356
RUT: 1417, 1410, 1400, 1393, 1384, 1376
Today's Earnings Highlights (Consensus EPS Expectations)
Before the Open: (MMM) - Get 3M Company Report ($2.06), (AKS) - Get AK Steel Holding Corporation Report ($0.13), (AN) - Get AutoNation, Inc. Report ($0.91), (BHI) (-$0.21), (EAT) - Get Brinker International, Inc. Report ($0.85), (CAT) - Get Caterpillar Inc. Report ($0.63), (KO) - Get Coca-Cola Company Report ($0.44), (GLW) - Get Corning Inc Report ($0.35), (DD) - Get DuPont de Nemours, Inc. Report ($1.39), (LLY) - Get Eli Lilly and Company (LLY) Report ($0.96), (FCX) - Get Freeport-McMoRan, Inc. (FCX) Report ($0.15), (GCI) - Get Gannett Co., Inc. Report ($0.11), (JBLU) - Get JetBlue Airways Corporation Report ($0.22), (LMT) - Get Lockheed Martin Corporation (LMT) Report ($2.79), (MAS) - Get Masco Corporation (MAS) Report ($0.36), (MCD) - Get McDonald's Corporation (MCD) Report ($1.33), (PHM) - Get PulteGroup, Inc. Report ($0.29), (R) - Get Ryder System, Inc. Report ($0.84), (SAP) - Get SAP SE Sponsored ADR Report ($0.74), (TUP) - Get Tupperware Brands Corporation Report ($0.94), (VLO) - Get Valero Energy Corporation Report ($0.60), (XRX) - Get Xerox Holdings Corporation (XRX) Report ($0.16)
After the Close: (ARNC) - Get Arconic, Inc. Report ($0.23), (T) - Get AT&T Inc. Report ($0.74), (COF) - Get Capital One Financial Corporation Report ($1.96), (CMG) - Get Chipotle Mexican Grill, Inc. Report ($1.28), (CB) - Get Chubb Limited Report ($2.42), (DFS) - Get Discover Financial Services Report ($1.44), (PNRA) ($1.84), (SFLY) - Get Shutterfly, Inc. Report (-$0.98), (SYK) - Get Stryker Corporation Report ($1.43), (TXN) - Get Texas Instruments Incorporated Report ($0.85), (X) - Get United States Steel Corporation Report ($0.35).
At the time of publication, Stephen Guilfoyle was long KO, out-of-the-money MCD puts, although positions may change at any time.