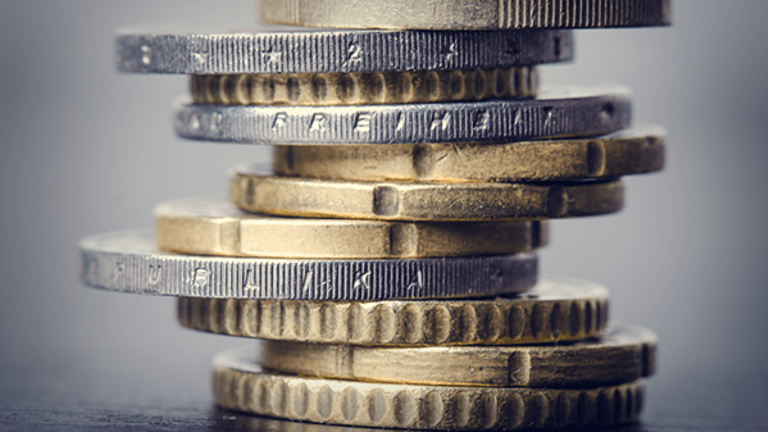 Publish date:
Market Recon: Understand How Interest Rates Affect You, and You Will Survive
Impurity in forex and interest rates markets skews all other markets, as well as human reaction.
Impurity in forex and interest rates markets skews all other markets, as well as human reaction.
"My reaction to everything in life is when it gets a bit complicated to water it down and make it simple again." -- Laura Marling
The Big Stick
Yes, at times stock prices react to news events "en masse", or individually. I have been known throughout my time as an equities trader, though I have at one time or another traded nearly everything, either professionally or personally. The simple truths of our markets are that from 20,000 feet, the market is all about human behavior. To be more specific, it's about anticipation and reaction to both policy and economic conditions (conditions that themselves are a measure of human action). How you prepare for and react to these circumstances is strategic.
To become a strategic thinker, you must first understand small unit tactics. On a tactical level, execution of your plan is impacted most by exchange rates and interest rates. Understand how those two mechanisms wag the rest of the dog, and you will survive. Impurity in those markets skews all other markets, as well as human reaction, which is why I have been so critical of unorthodox monetary policy in the past.
On that note, I'm sure that you must have noticed the obvious U.S. dollar weakness since the FOMC policy decision last week, which seems to have only been exacerbated coming out of the G20 get-together this past weekend. As I type this morning, the DXY is now testing the 100 level from above. That's the lowest level for that specific basket in about six weeks, for those keeping score at home. So, what does this all mean? Overbought ahead of the Fed? Just one of those things, boss? Forget the Border Adjustment Tax? Wait, what was that last one? I think maybe you're on to something there.
We all expected, despite the Commander in Chief's stated preference for a weaker currency, some sort of Border Adjustment that would push higher the U.S. currency and put the whammy on more than just the retail industry. However, what if? What if the market is starting to anticipate a sort of "border adjustment" not written into law, but instead used as a weapon in bilateral trade negotiations specifically targeted against those nations that have enjoyed the most lopsided trade balances against the US, and in the administration's opinion probably the most aggressive abusers? Hmm. Food for thought, cowboy.
The Cheese
They say that the cheese stands alone. In this case, the cheese would be Minneapolis Fed President Neel Kashkari. Now, I know you all think of me as something of a policy hawk. Really, I just believe in free markets. I have been somewhat less hawkish as the FOMC has become so aggressively hawkish this year. The economy does seem to be improving, but the improvement is spotty, and the GDP advance is simply not there yet.
Apparently, Neel Kashkari has his own opinion and will not be swayed by the crowd, nor by politics. If you'll recall, he was the lone dissenter at last week's FOMC meeting where the target rate for fed funds was nudged a quarter of a point higher for the third time this cycle. The other nine apparently have all lined up the three hikes a year into the distant future, despite not making any serious upgrades to their projections for economic growth.
Several Fed officials made the media rounds yesterday, and Kashkari was one of them. He has concerns about core inflation. I've been telling you for a while that year-over-year comparisons are going to get very tough very soon (like April soon) in that space. He points out his concern over the high level of underemployment. Eureka! A sentient central banker! Kashkari has also expressed a preference for putting together some kind of plan for balance sheet management prior to any further interest rate hikes. I've been saying that on national television for months. As a trader, I say bring on the rate hikes, and I'll play the banks. All I really need is one canteen of clean water and a knife. I'll adapt beyond that. As an economist, though, I'm with this guy.
The Empire Strikes Back
I am not long Walmart (WMT) - Get Report . It is however, one of those names that I have rarely been flat over the course of a long career, so I can sometimes fall into the trader trap of rooting for the name. It is with great interest that I read about this Store No. 8 that the firm is developing. We all know about last summer's purchase of Amazon (AMZN) - Get Report wannabe Jet. We all read about last week's deal to buy ModCloth, an online apparel seller. It does not take a genius to see which way the ball is rolling for retail. WMT sees that rolling ball, and appears to be making a strenuous effort to adapt to its environment.
Store No. 8, for those running a little behind on this story, will be an internal Walmart venture that will attempt to forge relationships with entrepreneurs in high-tech areas, and to act as an incubator for such businesses that may hatch as a product of this investment. We are talking things like autonomous vehicles and artificial intelligence, the type of stuff that only the high-tech, or gadget-type names are doing, but are clearly where retail is headed. Will this become a driver of profit for Walmart? That is a story to be told at a later date. I will tell you this: Walmart has identified the bully, and is going to show up at the flagpole after school. Out of the ashes of retail will, at some point, rise a challenger.
Macro
08:55 - Redbook:Last Week 1.3% y/y. The year-over-year prints in this space have remained strong despite consistently weak month-over-month data. I usually just watch the headline here, which is that y/y, but last week's monthly print was absolutely anemic. The retail sector used to visibly react to this item. After yesterday, those who trade the industry will be looking for anything positive.
06;00 - Fed Speaker:New York Fed Pres. William Dudley will speak from London, England. Dudley will join the Bank of England's Mark Carney on a banking standards panel. There will be an ongoing Q&A session throughout. As head of the New York district, Dudley holds a permanent voting slot at the FOMC.
12:00 - Fed Speaker:Kansas City Fed Pres. Esther George is set to speak on the economy from Washington, DC. There will be time at the event's conclusion for questions from the audience. Kansas City does not vote this year, but George's views have been openly hawkish since way before it was cool.
18:00 - Fed Speaker: Cleveland Fed Pres. Loretta Mester will be in Richmond, Virginia to speak on the U.S. economic outlook. Like Esther George, Mester has been one of the more hawkish Fed officials going back to last year, but does not vote this year. Mester will open herself up to questions from the media and the audience.
21:45 - Fed Speaker:Boston Fed Pres. Eric Rosengren will be in Bali, Indonesia to discuss banking supervision. Boston does not vote this year, but this could be interesting. Rosengren, if he opines on monetary policy, has a history of rapidly changing his mind on direction.
Sarge's Trading Levels
These are my levels to watch today for where I think that the S&P 500, and the Russell 2000 might either pause or turn.
SPX: 2390, 2384, 2376, 2365, 2357, 2345
RUT: 1405, 1398, 1389, 1381, 1371, 1361
Tuesday's Earnings Highlights (Consensus EPS Expectations)
Before the Open: (CCE) ($0.42), (GIS) - Get Report ($0.71), (LE) - Get Report ($0.35), (LEN) - Get Report ($0.55)
After the Close: (DLTH) - Get Report ($0.34), (FDX) - Get Report ($2.64), (NKE) - Get Report ($0.53), (NQ) ($0.07), (SCS) - Get Report ($0.23)
At the time of publication, Stephen Guilfoyle was long AMZN, although positions may change at any time.