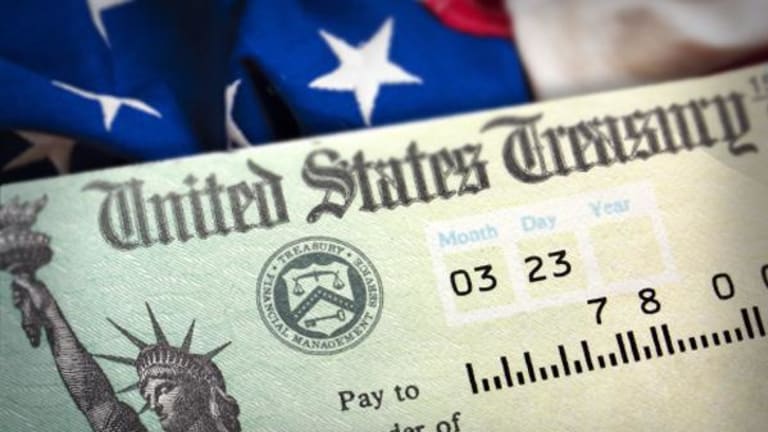 Market Recon: U.S. Bond Yield Forecasts Are Being Quietly Lowered
A fading of hope in the pro-growth, pro-business trajectory of the economy that so many had laid out going into 2017?
A moment, please ... Once again. Once again, hopefully, but probably not for the last time, the planet mourns for those exposed to senseless, misguided violence. More than 80 casualties in Manchester, 22 or so now passed on. Many children. Pray for the families. Pray for the wounded. Pray for an end to the madness. Love one another.
Don't Say It
Perhaps you have noticed that high-profile banks have been lowering their expectations for U.S. bond yields (or interest rates) for the year's end. A fading of hope in the pro-growth, pro-business trajectory of the economy that so many had laid out going into 2017? We are all aware that this is what the Transports have been telling us. Some housing data has been strong. I think everybody likes the April prints for industrial production and capacity utilization. Almost all of our manufacturing surveys, both on the national and regional levels, are well off the horrendously low levels seen for most of 2016. Yet wages, inflation and consumer activity remain lethargic. Simply put, the velocity of money is just not there. Revolving credit? Can't afford it, man.
So it is, the two best known U.S. banking giants, JP Morgan (JPM) - Get JP Morgan Chase & Co. Report and Goldman Sachs (GS) - Get Goldman Sachs Group Inc. (The) Report have lowered their projections for yields on U.S. 10-year paper (for 2018) to 2.75%. Oh, it's not just this "weak in spots" economy. Political risk remains a constant. How comfortable can the Fed be raising rates beyond this June meeting, if they cannot be sure that the bond market will play ball? People in the financial industry often question the credibility of the Federal Reserve Bank during normal times. Could you imagine if a high-profile policy move were simply vetoed by the marketplace? That would be ugly (no, I mean like real ugly), and would only serve to increase safe haven demand.
In the meantime, the inability of the long end of the yield curve to behave in a desirable fashion continues to keep a lid of the financial sector, as the short end behaves as you might expect, going into an expected increase in the fed funds rate on June 14. This morning, while I pound on this keyboard, the 10-year is giving up 2.245%, while the two year 1.291%. That spread, if there is too much sand in your eyes, is now down to 0.954%, which simply put means that it is getting far more difficult to make money by lending money.
The Great Deal-Maker
I know plenty of folks have strong feelings regarding the current administration. I've heard that some folks might even have a negative opinion. It's likely that shareholders of Lockheed Martin (LMT) - Get Lockheed Martin Corporation Report , Raytheon (RTN) - Get Raytheon Company Report , Boeing (BA) - Get The Boeing Company Report , as well as assorted other defense and aerospace companies, are not among those folks. Yesterday, the industrials outperformed the broader markets (not to the degree of the semi-conductors mind you, but they outperformed), and defense names outperformed the rest of the industrials.
All this love for defense comes in the wake of President Trump's trip abroad that began in Saudi Arabia. The Saudis seemed extremely receptive to the U.S. head of state, agreeing to a $110 billion arms package as well as a $20 billion investment in U.S. infrastructure. This had a directly positive impact on Blackstone (BX) - Get Blackstone Inc. Report , through whom that investment will flow. Clearly, the Saudis do not have the kind of problem with this president that seems apparent elsewhere. Perhaps getting out of Dodge was a smart move at this time, given the domestic turmoil and the release of the new budget plan. Budget plan? On to the G7.
Slicing and Dicing... Maybe
The president's new budget will be making the rounds today. The plan would make drastic cuts to Medicaid, SNAP (food stamps), disability benefits, welfare, and student loans -- about $3.6 trillion worth of spending cuts in all. That should be real popular. The plan also projects ongoing 3% economic growth and steady consumer level inflation of 2%. This would be vs. Federal Reserve projections for GDP that stand around 1.8%, as well as CBO projections that stand only slightly higher than that. The cutting back of entitlement programs will get the most attention here, and obviously will cause the most back-and-forth in Washington.
Try to keep in mind that this budget is clearly a starting point for negotiation. I think that should be obvious to all sides, and will be understood by the key players. The president is not even in town to push his own budget, which should tell most sentient beings that he is not even sinking his teeth into this fight just yet. He'll be back when this has been thrown around a bit, his opposition has taken some stands on various issues, and is ready to evolve into more of a compromise.
Food stamps, farm subsidies, tax credits, retirement benefits for federal employees ... all, at this time, simply balls in the air. All in need of some kind of adjustment. The starting position for negotiation would of course be draconian. That's how you get to where you want to be, at least from this president's point of view. Interesting to note that no cuts to Medicare and Social Security are proposed in this plan -- and that, supposedly, was at the president's direction.
A Mere Bag of Shells
Crude gained again yesterday, crude is higher again this morning. You may remember that in yesterday's Market Recon, I mentioned that seven of 13 OPEC nations had already expressed support for a nine-month extension to the cuts made by the cartel (and pals) last year. You may or may not recall that cash-strapped Iraq was a hold-out last year, which had to be convinced to go along with the group. Well, they're sort of at it again, stressing a preference for a shorter extension than the nine months that everyone else seems on board with.
Iraq is the second-largest member of OPEC, which makes its involvement paramount. Saudi Energy Minister Khalid al-Falih, who is becoming a household name of late, shipped off to Baghdad in order to get all of the plate spinners lined up with all of the jugglers prior to entering the global stage later this week. Just imagine how hard this sector gets whacked if Iraq holds out until the last minute, as it did last year... and then doesn't play ball with the group? No sure thing here. They do need revenue. They are engaged in a civil war. They probably need flexibility in production levels, should prices head north some time before the first quarter of 2018.
Macro
08:55 - Redbook (Weekly):Last Week 2.4% y/y. The robust year-over-year number reported last week was likely more the product of Mothers' Day occurring five calendar days this year than last, forcing a weak comparison. The trick would be the possible posting of a similarly impressive number this week.
09:00 - Fed Speaker:Minneapolis Fed Pres. Neel Kashkari will hold a press conference in Minneapolis. This will be Kashkari's third public appearance in two days. Kashkari is thought of as a dove, and he does vote on policy this year
09:15 - Markit Manufacturing PMI (May-flash):Expecting 53.3, April-f 52.8.
09:15 - Markit Services PMI (May-flash):Expecting 53.2, April-f 52.8. Markit has caught on to releasing their twin flash PMIs simultaneously. The questions is, if you release information, and nobody reacts, is it real? Actually, because the ISM does not do the whole "flash" thing, this is the one time a month that the Markit number might get a glance from the investing public, but probably only if something came across as completely sideways.
10:00 - New Home Sales (April):Expecting 608,000, March 621,000 SAAR. New Home Sales have been face-rippingly strong as of late. March's print was the hottest seen in this space on a seasonally adjusted, annualized basis since July. Existing Home Sales came across well in March as well. The reason that we'll watch this print closely today is, you'll recall, that last week housing starts disappointed for May. Let's hope that it is not contagious. This will be your macro event of the day.
15:15 - Fed Speaker:Minneapolis Fed Pres. Neel Kashkari is back to speak on economic well-being in native American communities. He is still in Minneapolis. This is the fourth public appearance to be made by Kashkari in two days, and guess what? He's on the docket for tomorrow. I kid you not. Yes, as far as I know, he is still a dove, and still a voting member of the FOMC.
17:00 - Fed Speaker:Philadelphia Fed Pres. Patrick Harker speaks for the second time in two days. He is in New York City today. As far as I know, Harker is still a hawk, and still a voting member of the FOMC. Yesterday, Harker spoke to economic well-being, and did not touch on monetary policy. Today, he will take questions from the audience, so he will end up going there.
Sarge's Trading Levels
These are my levels to watch today for where I think that the S&P 500 and the Russell 2000 might either pause or turn.
SPX: 2414, 2405, 2396, 2387, 2378, 2368
RUT: 1392, 1386, 1380, 1375, 1367, 1357
Today's Earnings Highlights (Consensus EPS Expectations)
Before the Open: (AZO) - Get AutoZone Inc. Report ($11.95), (CBRL) - Get Cracker Barrel Old Country Store Inc. Report ($1.85), (TTWO) - Get Take-Two Interactive Software Inc. Report ($0.57), (TOL) - Get Toll Brothers Inc. Report ($0.63)
After the Close: (INTU) - Get Intuit Inc. Report ($3.87)
_________________
Meet the Millennial Media Moguls
Planning to be in New York on Tuesday, June 13? You're invited to join us for an evening of cocktails and conversation with three dynamic young CEOs whose companies have found big news audiences and good markets. How have they done it? What have they learned? Meet Chris Altchek, CEO and co-founder of Mic; Shafqat Islam, co-founder and CEO of NewsCred; and Kathryn Minshew, the CEO and co-founder of TheMuse. Our panel discussion will be led by Ken Doctor, media analyst and columnist for TheStreet. The event, from 6 to 8 p.m. is free, but space is limited and reservations are required. Please click here to RSVP and get more information.
Read More Trending Articles:
Top 10 Cheap Classic Cars to Invest in for Big Gains With Your Delayed Tax Refund Check
At the time of publication, Stephen Guilfoyle had no positions in the stocks mentioned.