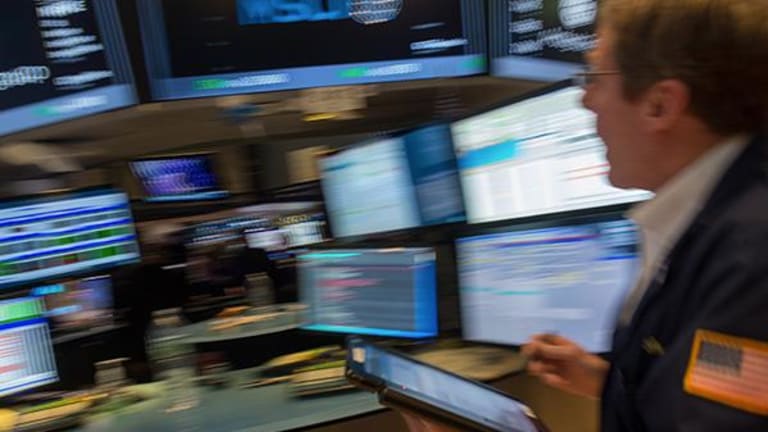 Publish date:
Market Recon: Optimism Should Rise Again Once the Smoke Clears
I am thinking more about where to buy back shares that I sold last week than I am about taking the rest of my dough out of the marketplace.
I am thinking more about where to buy back shares that I sold last week than I am about taking the rest of my dough out of the marketplace.
"You build on failure. You use it as a stepping stone. Close the door on the past. You don't try to forget the mistakes, but you don't dwell on it. You don't let it have any of your energy, or any of your time, or any of your space."
--Johnny Cash
So.... What Now?
Now. after a little foundation shaking, we get to find out how secure the ground we stand upon actually is. Dead is the ACHA Health Care reform bill. The bill was only a marginal improvement over the ACA at best, and would not have made the necessary reductions in premiums and deductibles that most of those now purchasing Obamacare were looking for.
Where the ACHA would have helped the economy would have been in the 3.8% cut in taxes on capital income, which would have been pro-growth, and the scrapping of the 30-hour mandate, which may have diminished management's reliance upon part-time labor.
Those points are now moot, as the administration's agenda is forced to evolve. That could be a good thing. On to tax reform will be the mantra, despite the lack of that head start that just fell through due to a lack of cooperation on the right. Markets did feel last week as though they were skating on thin ice, or "walking on eggshells."
The questions that investors must now ask themselves are twofold. Does legislative failure in this administration's first at-bat signal a slowing of the President's economic agenda due to party disfunction? Or does this instead speed things along to a place where most can agree? Think about this for a couple of seconds. This is pivotal to your next moves. Had the ACHA passed the House, the bill then would have moved on to an even tougher fight in the Senate. We likely would have been stock in "no man's land" on this issue for most of the rest of the year, without gaining much traction elsewhere. Now, with the health-care situation no worse than it already was, Congress is free to tackle what will truly push growth, and the business of this nation, which if you had not noticed.... is business, itself.
You Can't Handle the Truth
The truth is that we have seen an incredible rally since election day in November, led by the names that would likely benefit the most given the agenda laid out by President Trump during his campaign. By most metrics, the stock market appears overvalued, even after prices in aggregate have contracted over nine of the last 10 days -- and appear ready to do so in size on the open today. Supporting this market, we have improving economic conditions across Europe, and Asia, and corporate earnings for companies comprising the S&P 500 are expected to have grown 9.1% form a year earlier in the first quarter. This estimate has been cut to this level, but would still leave the first quarter as the third consecutive quarter of earnings growth, and the best-looking quarter in this thread, at that.
The fear has been too much for some. Bond funds and gold funds have both seen recent inflows increase as a flight to safety took place. There will be no immediate help from the energy space. I told you myself that I was taking money out of the banks last week, which I did. Will this bout of uncertainty-driven profit taking, turn into a full-blown correction? That is what you want to know. that is what we must figure out.
You do have a suddenly combative central bank. I read in the Wall Street Journal last night that since 1987, the Fed has raised rates five times in quarters where the GDP was running at or below an annualized 1.2% (seasonally adjusted). In all five cases, the broader equity indices all fell at least 3% within three months, with a max decline of 12%. That's not encouraging. Yet, tax cuts should be an easier sell than health-care reform could ever be. It will really boil down to how those cuts are to be administered. BAT vs. VAT? Winners vs. losers. Oh, there's one other factor that may end up being a positive force.
King Dollar
That economic good cheer now being felt in Europe and Asia has created pressure. Pressure? That's right... pressure on the Bank of Japan and the European Central Bank to get back in the game. To re-enter the arena, so to speak. With the prospects of tighter monetary policy being on the way in these competitive regions, the exchange rates of the U.S. dollar versus their currencies have now retraced almost half (by the time I write this article, maybe more than half) of their collective gains since the election in the U.S. Funny how that worm turns, ain't it?.
The President's recent legislative obstacle course failure will only exacerbate these swings, which in turn will aid U.S. multinational corporate earnings. Huzzah !! A weaker than expected U.S. dollar will be a most welcome surprise as the ball rolls forward.
Am I afraid? No. This trader is not always right -- but I am thinking more about levels where I am willing to buy back the shares that I sold last week than I am about taking the rest of my dough out of the marketplace. I do want you to think for yourself, and I might even change my mind (that's my disclaimer), but after the smoke clears from this recent debacle, I don't see how optimism does not rebuild off of a base when tax cuts and fiscal spending start being what Congress is talking about. Giving, not taking, seems to make legislators more willing to expose themselves to credit or blame. Get it?
Macro
10:30 - Dallas Fed Manufacturing Survey (March):Expecting 19, February 24.5. After suffering through 22 consecutive months of headline contraction, the Dallas region has now put four straight months of manufacturing expansion together. Both the collapse, and impressive bottoming for the district have been inspired specifically by movement in crude prices, and broadly by performance within the energy sector. This item becomes all the more interesting given that crude prices have lapsed somewhat. But the Permian basin, which lies within the district, seems to be the one place on earth that the cost of production may allow for it's own persistence.
13:15 - Fed Speaker: Chicago Fed Pres. Charles Evans speaks from Madrid, Spain. One week ago, the newly minted hawk seemed to be slightly less aggressive than he had been prior to the Mar. 15 policy decision. Now, after a week of market volatility, it will be interesting to hear what Evans, who is a voting member of the FOMC, has to say. There will be a Q&A session at the conclusion of this event.
18:30 - Fed Speaker:Dallas Fed Pres. Robert Kaplan is set to speak tonight from College Station, Texas. Last Thursday, Kaplan, who like Evans is a voting member of the committee this year, expressed a preference for steady, uninterrupted interest rate hikes this year, as well as making plans to tackle the balance sheet. Guess this guy's a real go-getter. Kaplan will take questions from both the audience and the media today.
Sarge's Trading Levels
These are my levels to watch today for where I think that the S&P 500, and the Russell 2000 might either pause or turn
SPX: 2348, 1242, 2336, 2327, 2319, 2311
RUT: 1357, 1349, 1342, 1333, 1327, 1321
Monday's Earnings Highlights (Consensus EPS Expectations)
Before the Open: (CALM) - Get Report (0.23)
After the Close: (RHT) - Get Report (0.61), (SNX) - Get Report (1.65)
At the time of publication, Guilfoyle had no positions in the stocks mentioned.