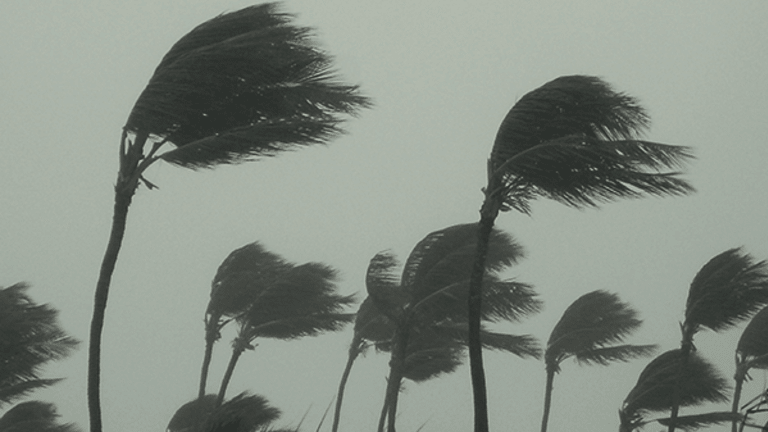 Here Comes One of the Most Intense Trading Days of the Year: Market Recon
It's Russell Reconstitution. The newly reconstituted indexes take effect after the close on Friday, June 23.
"The chief function of the body is to carry the brain around." -- Thomas A. Edison
Did you follow along with yesterday's action? The firm resistance and sudden melt-off looked rather decisive, if you ask me. A generally negative pall came over the broad equities space late in the day. A boost for the healthcare sector failed to push the S&P 500 past the 2441 level. Five times, the index tried to get past that spot. Five times, the index failed, and then proceeded to sell off fairly hard into the closing bell. Still, the index closed above the downward slope that had been in place since Tuesday morning. Perhaps yesterday's action, or lack thereof, will have little bearing on today's marketplace. Enter the Russell Reconstitution, or what we on the trading floor of the New York Stock Exchange have always referred to as the Russell Rebal.
Today will certainly be one of the heaviest trading days, if not the heaviest of the entire year. An estimated $3.8 trillion in assets track the Russell indices; 43 names will head from the Russell 1000 into the 2000; 31 companies will go the other way. Just within the 2000, there will be 186 additions and 107 deletions. There will also be 10 additions to the 1000. Between $1.5 billion and $1.8 billion are expected to flow into both the energy and tech sectors, while financials should see outflows of more than $2.6 billion.
What does all of this mean to us? That's easy. All hands on deck. Nobody is out today. Being important does not exempt, in fact it amplifies the need for one's presence. Nobody important leaves early. If you even asked, your employer has likely already made some kind of mental note regarding your character. Today's action will be volatile. Some of the action might not make sense in terms of what fits with recent trends, and most of this action will be bell-centric, particularly on the closing bell. Remember that $3.8 trillion? This is the evening that funds tracking benchmarks such as the Russell 1000, 2000, and 3,000 are obliged to act according to each fund's individual mandate. Many commission-based businesses will know just how healthy they might be (or may not be) within the next 10 hours or so. Helmets, flak jackets, gas masks on the hip. Everybody needs to have two sources of water, a clean pair of socks and a pair of dry boots in the ruck. Now, make it happen. Five, four, three ...
Yield Curve?
Who needs the yield curve? Most of your higher-profile banking shares are trading slightly higher this morning after last night's release of Stress Tests 2017 edition, round one. Great news! Were the economy to go deep into the rabbit hole and enter an extreme recession, the nation's 34 largest banks would lose hundreds of billions of dollars. Not only that, but under the Fed's most severe scenario, the nation's largest banks would still continue to lend. (Sure, they will). These 34 banks as a group maintained a minimum of 9.2% high-quality capital as a percentage of total assets. The Fed's minimum for this test is just 4.5%. Rock and Roll!
The Fed has been running stress tests on the industry since 2009, and clearly the banks are as healthy as they have been at any point since. Why is this important? Quite simply, this demonstrates that the industry has learned to play defense. Defense is ultimately what wins championships. Though these results were merely the first round, you could not have expected better. The ball is rolling the right way, but the more important (to investors) round two results are due next Wednesday. That's when we will find out if the Fed has approved the individual banks' capital plans. Passing these tests puts these banks in better position to pay increased dividends to shareholders, as well as to buy back shares in the public marketplace. Not only that, but successfully navigating this process also gives more credibility to the Trump administration's agenda of deregulating the industry. There are two sides to this argument, but this certainly does not hurt the prospects for the industry and its shareholders. With, or without a pancaking yield curve.
Must Be Nice
It was the health care sector that carried the broader equity markets yesterday. The sector itself was led by the biotechs, big pharma and the providers. Senate Republicans unveiled their version of the health care reform bill, and there really is not that much of a difference between this bill and the already passed House bill. Importantly, this bill does seem to protect those with pre-existing conditions, while keeping in place the tax cuts that were included in the House version.
While it's obvious that the market likes the plan, the big question is simply: Can it pass? Much easier said than done. There is opposition on both sides of the aisle. That will force this bill to evolve further. There should be a CBO (Congressional Budget Office) score by early next week. Republican holdouts now hold the most power in the Senate, as the establishment tries to get everyone on board. The Utopian plan would have the amended bill passed sometime in mid-July, with the final product on the president's desk sometime in early August. This story will likely put equity markets in the position of being vulnerable to headline risk throughout the Summer, as the timeline for a finished product gets (in my humble opinion) pushed out, which in turn pushes out the rest of any pro-growth, pro-business agenda. Bear in mind that the 2017 congressional calendar has neither the House nor the Senate in session between July 28 and Sept. 5. Try that one on your boss. Must be nice.
Macro
09:45 - Markit Munfacturing PMI Flash (June):Expecting 52.9, May final 52.7
09:45 - Markit Services PMI Flash (June):Expecting 53.8, May final 53.6. Expectations are for slight improvements from the final prints for May of both the manufacturing and service sector levels. Market participants will watch these numbers if only as a clue for the ISM prints that will be focused on in about 10 days. These are probably the only macro-data points that has traders watching the advance numbers more closely than they do the final.
10:00 - New Home Sales (May):Expecting 595,000, April 569,000 SAAR. This series badly disappointed in April, breaking below trend in what had been a very strong six-month run. The good news last month were the revisions to the February and March numbers that when averaged, did make the three months look much better in a single snapshot. Expectations are for a return to trend in the May data. This will be the macro event of the day for the marketplace.
11:15 - Fed Speaker:St. Louis Fed Pres. James Bullard will be in Nashville, Tennessee to discuss the economy and monetary policy. Bullard has been openly concerned over the lack of consumer level inflation. He has also been possibly the most dovish personality at the Fed this year. That said, St. Louis does not vote on policy again until 2019.
12:40 - Fed Speaker:Cleveland Fed Pres. Loretta Mester is set to speak from Cleveland on growth and equity through policy at the regional level. Mester, who does not vote this year, has been openly hawkish for quite some time now. She will take questions today from both the audience and the media.
13:00 - Baker Hughes Rig Count (Weekly):Last Week total 933, oil 747. Interestingly, the number of U.S. rigs currently producing oil rose last week by six, to 747. What was so interesting was that the rigs operating in the Permian Basin stood still at 368. Is this the point where we watch for reduced production for the region? This week's data will be watched as closely as ever, with crude trading at its current market prices. Further constraint in the Permian could be cause for some support in what's been a real tough market.
14:15 - Fed Speaker:Federal Reserve Gov. Jerome Powell is scheduled to speak on central clearing from the Chicago Fed. Obviously, as a governor, Powell holds a permanent voting slot at the FOMC. He will take questions from the audience at this event.
Sarge's Trading Levels
These are my levels to watch today for where I think that the S&P 500, and the Russell 2000 might either pause or turn.
SPX: 2448, 2441, 2436, 2430, 2421, 2411
RUT: 1426, 1419, 1410, 1404, 1397, 1390
Today's Earnings Highlights (Consensus EPS Expectations)
Before the Open: (BBRY) ($0.00), (FINL) ($0.23)
What's Hot On TheStreet:
Well OK then, Jeff Immelt: General Electric's (GE) - Get Report outgoing CEO Jeff Immelt had some choice things to say at an event in NYC on Thursday night, TheStreet's Kinsey Grant reports. First, Immelt revealed a possibly fatal management mistake Kroger's (KR) - Get Report CEO might have made about Amazon (AMZN) - Get Report who as we all know, just inked a $13.7 billion deal for organic grocer Whole Foods (WFM) . Immelt then took a jab at Hillary Clinton and Barack Obama for not visiting factories in their push to lift manufacturing wages. Talk about a well-paid boss going down swinging.
Why Sears Canada is dying: Sears Canada (SRSC) has one foot in the grave just like its ailing U.S. friend Sears Holdings Corp. (SHLD) . Unfortunately for Sears Canada, it's that friend across the boarder that has played a large role in its demise, TheStreet's Michelle Lodge reports. Sears has sucked badly needed cash away from Sears Canada through the years, leaving it unable to upgrade stores and do other things to compete effectively in the always challenging Canadian retail market.
General Electric is a holding in Jim Cramer's Action Alerts PLUS Charitable Trust Portfolio. Want to be alerted before Cramer buys or sells GE? Learn more now.
Read More Trending Articles from TheStreet:
A Crash in Oil Prices Is Unlikely to Last and This Is a Buying Opportunity, Goldman Sachs Bulls Say
Kroger Thinks Amazon Will Make One Massive Change to Whole Foods
EpiPen Maker Mylan Was Just Dealt Another Major Blow
Visit here for the latest business headlines.
At the time of publication, Stephen Guilfoyle had no positions in the stocks mentioned.