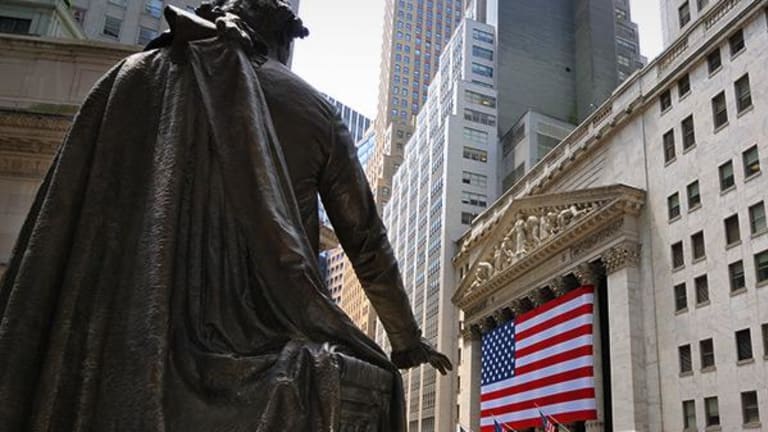 Market Recon: Do Not Try to Sleepwalk Through This Week
Later this week, an increase in human decision-making vs. algos should become apparent.
"As technology advances, it reverses the characteristics of every situation again and again. The age of automation is going to be the age of 'do it yourself." -- Marshall McLuhan
Crude Approaches Resistance
Crude seems to be making a run of late. Now comes news that Venezuela (an OPEC member) will cut production by 95,000 barrels a day, joining the effort being put forth by both OPEC and non-OPEC oil producers. This news has WTI trading at its highest levels in more than two weeks; $55 oil becomes important here as this is the doorway to $58.
I see some difficulty for crude here, as resistance would seem to be established and all of the "good news" would seem to be public at this point. Will producers cheat? Of course. Is that cheating already priced in? Probably to some degree, but quantifying cheating is not easy. Technically, though, a hold above the $55 level would allow for a $3 move in the commodity and permit the energy sector to remain among broader market's leading sectors for longer than it otherwise would.
Color by Numbers
Pull up any five-day chart and you'll see some stark correlation between the S&P 500 and the Russell 2000. Last Wednesday, the two indices lost their footing together, and fell below key trading levels late in that session. Yesterday, both regained those levels in light trading and then survived late re-tests of those spots.
If you want to look at indicators such as the RSI (Relative Strength Index) or the MACD (Moving Average Convergence/Divergence Oscillator) over that five-day period, you see the very same signals displayed side by side. On a chart that long, I'll use 10-minute candles, as it makes technical signals a little easier to see.
What gives? It appears to me, with so many folks out, at least early in the week, that the algorithms that follow momentum are simply written by people who look at the same charts we do. Later this week, I would think that an increase in human decision-making should become apparent, as portfolio rebalancing becomes significant enough to impact the marketplace. Do not try to sleepwalk through this week.
Gold Hangs Near Support
When does gold become interesting again? The precious metal seems, at least for now, to have found some support above $1120 an ounce. Is this the wrong time to get back in? Higher interest rates and a stronger dollar will be no friend to the price of gold... at least not when valued in the terms of that fiat currency.
Instinct tells me that we are not likely to see gold take off in said terms until at least there is some kind of perceived failure in the "new direction" of the U.S. economy. That will take time, and hopefully does not even materialize. You do want to devote a certain percentage of your portfolio toward insurance, though. Just thinking out loud, I would like to see what happens in the event of an $1125 re-test, and should that spot be pierced. I then become much more interested around $1060, which would be just above the support level that worked in late 2015. Right here, I keep my hands in my pockets a bit longer.
Macro
08:55 - Redbook (Weekly):Last Week 1.5% y/y. While we hear constantly that the retailers had a rough holiday season in general, this data-point has shown consistent year-over-year strength ever since mid-November in contrast. Anything less than growth of a full percent in this space would, at this point, seem disappointing.
10:00 - Pending Home Sales (November):Expecting 0.5%, October 0.1% m/m. This item seems to alternate month by month between beats and disappointments. By the established pattern, November should be a beat. Housing data overall have been inconsistent for the month as Starts missed badly, but then New and Existing Home Sales both came in strong.
This particular data-point is not usually a market mover; however, this will be a thinly traded market with nothing else on the docket. At some point, higher interest rates should start to slow this market down, just not today.
Sarge's Cash Levels
SPX: 2286, 2279, 2273, 2267, 2259, 2253
RUT: 1402, 1392, 1383, 1376, 1369, 1363
There are no quarterly earnings releases scheduled for today that caught my attention.
At the time of publication, Stephen Guilfoyle had no positions in the stocks mentioned.