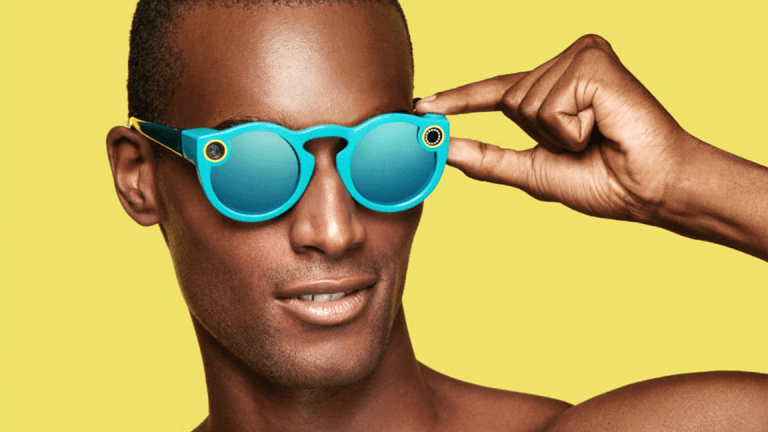 Hedge Fund Kerrisdale Goes Short Eastman Kodak; Snap Snaps Back - ICYMI
Here's what you need to know now for Wednesday, Feb. 7.
The markets appeared to be back in rally mode through most of the day on Wednesday only to dip at the last minute. Tough to tell exactly what's going on as futures were mixed to slightly higher Thursday morning.
As TheStreet's co-founder Jim Cramer pointed out earlier this week, all the things that made investors nervous are still in play. Nothing has since changed, I'd add. Odd, but not so odd in 2018, I guess. I'll let you read Brian Sozzi's morning missive where he asks and answers the question: How smart is it to wade back into the market?
While some were wondering when to wade back into the stock market, one hedge fund was screaming for investors to stay away from the stock of one of America's most storied companies.
Kerrisdale Capital released a letter on Thursday, announcing a short position in 138-year-old Eastman Kodak (KODK) - Get Free Report  , which has more than doubled since announcing its own cryptocurrency KodakCoin.
No, this isn't worth mentioning just because I doubted the concept when it was first announced in early January, but because Kerrisdale raises some intriguing, if not hilarious, notions about KodakCoin and Eastman Kodak's new photo rights program.
"Kodak's sudden rise resembles something out of the movies," Kerrisdale wrote Wednesday, adding that KodakCoin, which will be used as currency for photo rights on Kodak's KodakOne platform, is a "nonsensical business concept" and the announcement is "a last-ditch stock promotion gambit for a company hurtling towards bankruptcy."
The firm goes on to blast the film company for leadership decisions, over-valuation (partly based on the crypto announcement and partly based on its "dying" business), lack of direction and flawed business plans.
For its part, Kodak executives have said that KodakCoin and KodakOne are just part of the company's plans to grow and refocus going forward. Though Kerrisdale is steadfast that Kodak's story "will not have a Hollywood ending."
For those not familiar with Kerrisdale, the firm pegs itself as a "research-oriented investment firm." The firm does not bill itself as an activist per se, but has been outspoken at a number of companies, including Morgans Hotel Group, which eventually sold after a long and drawn out process that included numerous proxy fights.
Still, with S&P downgrading Kodak's debt to junk status after third quarter earnings and Kodak's Ebitda levels flat or declining, it's hard to argue that something doesn't need to change at the Rochester, N.Y.-based company and that Kerrisdale or another firm might want to step in and agitate for change.
If the company's stock continues to rise, however, it may be a while before the short position looks like a good bet.
This is an excerpt from "In Case You Missed It," a daily newsletter brought to you by TheStreet. Sign up here.
Photo of the day: Snap snaps back
Snap Inc. (SNAP) - Get Free Report shares surged 47% Wednesday to $20.75 after the self-proclaimed camera company reported stronger-than-expected fourth quarter sales of $285.7 million late Tuesday, a figure that topped Street forecasts of $253.2 million and marked a 72% increase over the same period in 2017. The news also came with an announcement that it would redesign its signature messaging app. Snap's rise on Wednesday brought it above its $17 IPO price and marked one of the best days on Wall Street for the relatively young company. It was only in early 2017 that the company moved from its headquarters at 523 Ocean Front Walk, in Venice, Calif. (pictured above) to a larger office space on the Venice boardwalk. The company has signed a lease for a 300,000 square-foot building in Santa Monica. Hopefully this quarter's strong performance won't disappear before its move-in. Read more
Read more from "In Case You Missed It." Sign up here.